Scarlett Johansson To Lead 'Ghost In The Shell'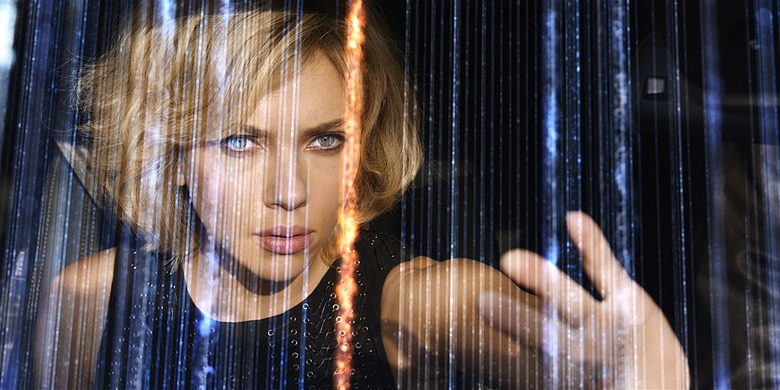 Scarlett Johansson is following up Her and Lucy with another high-tech role. She's set to star in Ghost in the Shell, Rupert Sanders' adaptation of the classic manga by Masamune Shirow. Get the details on the Ghost in the Shell Scarlett Johansson casting after the jump. 
Johansson was offered $10 million to lead Ghost in the Shell
, after Margot Robbie bailed to do Suicide Squad. However,
reports that she has only now decided to come on board. She is the only cast member attached so far.
Shirow's Ghost in the Shell has been adapted several times since its initial publication in 1989, most famously as an animated movie by Mamoru Oshii in 1995. But DreamWorks' new English-language, live-action version will be based on the original book, rather than any derivative works. Bill Wheeler wrote the script.
Ghost in the Shell was in development for years. It got a jump start last year when Sanders signed on to helm. Johansson's involvement should help get things moving as well. Avi Arad and Steven Paul are producing. Paramount is considering coming on as a financier and co-producer.
The sci-fi saga is set in a futuristic society where technology has allowed humans to replace their body parts with cybernetic gear. Some citizens even have a full-body prosthesis, with only a "cyberbrain" containing the original soul. Unfortunately, the technology also makes brains susceptible to hijacking.
Johansson will play a member of a covert ops unit of the Japanese National Public Safety Commission. She's assigned to hunt down one hijacker called the Puppet Master, who implants false memories in his victims.
Although Johansson has been acting professionally for over two decades, she's never been as famous or as acclaimed as she is now. She jumps easily between big-budget blockbusters like Captain America: The Winter Soldier and artsy indies like Under the Skin.
Nor is she showing any signs of slowing down. She currently has several high-profile projects lined up including the Coen Brothers' Hail, Caesar!, Jon Favreau's The Jungle Book, and of course, Avengers: Age of Ultron.