Watch The 'Anatomy Of A Scene' Series: Directors Discuss 'Birdman, 'Interstellar,' 'Foxcatcher,' More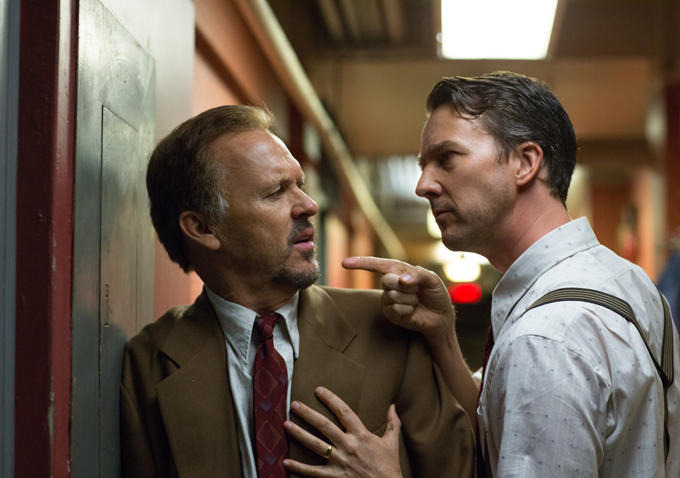 As it has done in the past, the New York Times offered a great collection of conversations with directors this year, as the Anatomy of a Scene series gave the directors of many films a chance to dissect their approaches to major scenes in films such as Birdman, A Girl Walks Home Alone at Night, Interstellar, Foxcatcher, Wild, and others. (My only complaint is that directors such as Ava DuVernay and Jennifer Kent are MIA.) Below, you can watch the Anatomy of a Scene series from late 2014.
We've already shown you the Inherent Vice installment of this series (which is embedded below, just for the sake of completion) but HitFix points us to the YouTube embeds of more recent entries in the series. These are the most recent videos; you can see more from the last year here.
***
Interstellar: Christopher Nolan discusses an attempt to enter an alien planet's atmosphere.
Birdman: Alejandro G. Iñárritu on the first meeting between Mike Shiner (Ed Nortan) and Riggan Thompson (Michael Keaton).
A Girl Walks Home Alone at Night: Ana Lily Amirpour on one example of the concept reflected in the film's title.
Nightcrawler: Dan Gilroy on a revealing dialogue scene between Lou Bloom (Jake Gyllenhaal) and Nina (Rene Russo).
Wild: Jean-Marc Vallée on what he calls "the funniest scene" in the film.
Into the Woods: Rob Marshall on the 'No One Is Alone' scene.
Foxcatcher: Bennett Miller on a confrontation between John Du Pont (Steve Carrell) and Dave Schultz (Mark Ruffalo).
Rosewater: Jon Stewart on a scene that builds expectations for a prisoner and his interrogator.
And, once again, Inherent Vice: Paul Thomas Anderson on the trip to a looney bin taken by "Doc" Sportello (Joaquin Phoenix).