Movie Theater Attendance Hits 20-Year Low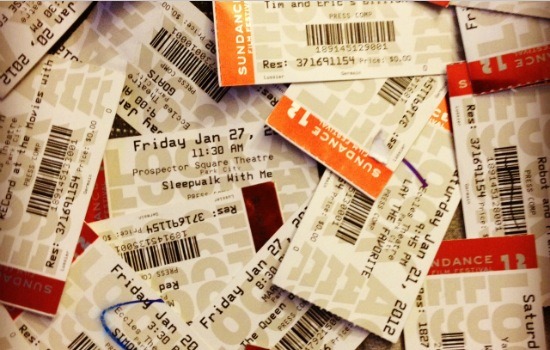 We caught a lot of great movies in 2014, but it seems many other people did not. Preliminary estimates indicate that just 1.26 billion cinema tickets were purchased in 2014 — which sounds like a lot until you realize it's the lowest number since 1995.
Meanwhile, movie ticket prices continue to rise but they can only do so much. Box office revenue is down about 5% from 2013, the lowest year-to-year decline in nearly a decade. Dig into the 2014 box office with us after the jump. 
THR published the estimates. 2014 is the first time since 2011 that admissions have dipped below 1.3 billion, and the numbers are the lowest since 1.21 billion in 1995. That's a 6% decline from 2013, when 1.34 billion tickets were sold. It's also a steep drop from the all-time high in 2002, when admissions hit 1.57 billion.
The trade additionally reports the average ticket price will likely have risen from $8.13 in 2013 to at least $8.15 in 2014. However, the National Association of Theater Owners has yet to calculate official figures. Overall revenue for the North American box office is expected to land at around $10.36 billion.
The lower numbers can be blamed on underperforming tentpoles including The Amazing Spider-Man 2 and Transformers: Age of Extinction. Summer box office revenues in 2014 were the smallest in 8 years. And so far, only two films (Guardians of the Galaxy and The Hunger Games: Mockingjay – Part 1) have passed $300 million at the domestic box office. In comparison, there were 4 films that crossed that mark in 2013, including 3 that hit $400 million.
On the bright side, the international box office is still going strong and buoyed some films that fared poorly in the U.S. It's also worth pointing out that several non-summer releases and non-tentpole pics did better than expected, which helped make up for a sluggish summer.
Industry pundits are also hopeful that 2015 will be better. So far, the lineup looks very promising. Some of the most highly anticipated titles include Star Wars: The Force Awakens, Avengers: Age of Ultron, Jurassic World, and The Hunger Games: Mockingjay – Part 2.