Mark Wahlberg Hopes Martin Scorsese Will Direct A 'Boardwalk Empire' Movie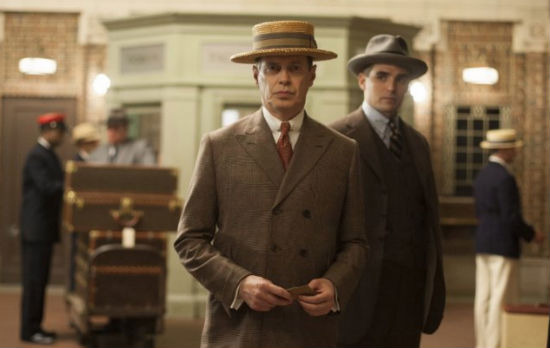 Mark Wahlberg is one of many actors who has cultivated a real career as a producer, as seen in part through the success of HBO's Entourage, as well as In Treatment, How to Make it in America, and Boardwalk Empire. Now, with the Entourage movie hitting screens next summer, Wahlberg is turning his eye to potential new producing projects. One might build on his relationship with HBO, as he hopes to persuade Martin Scorsese to direct a Boardwalk Empire movie.
Despite the fact that Boardwalk Empire recently ended as a series, Wahlberg is thinking there's possibly more there.
Speaking to NJ.com (via the Playlist), Wahlberg said, 
My next goal now is to get the movie made and start talking to Martin Scorsese about directing it.
Scorsese was an exec producer on the show, and one of the names most commonly associated with it in the series' first couple seasons — in part because he also directed the pilot. He was very involved in the show's development, but became less directly involved as the show went on. And with the large number of projects he is courting, is this even a possibility? Wahlberg would probably know better than most people.
Granted, the end of the series was pretty final, as (highlight to get the spoiler text) Steve Buscemi's main character, Nucky, was killed. (End spoiler text.) But there are always other characters and situations to explore, or things to show that were implied in the series, but never explicitly shown. And, as Wahlberg says, "We can always go back."
Now, I don't suppose there's any way Wahlberg can prod HBO and David Milch into finally doing a Deadwood movie?