Germain's Top Ten Films Of 2014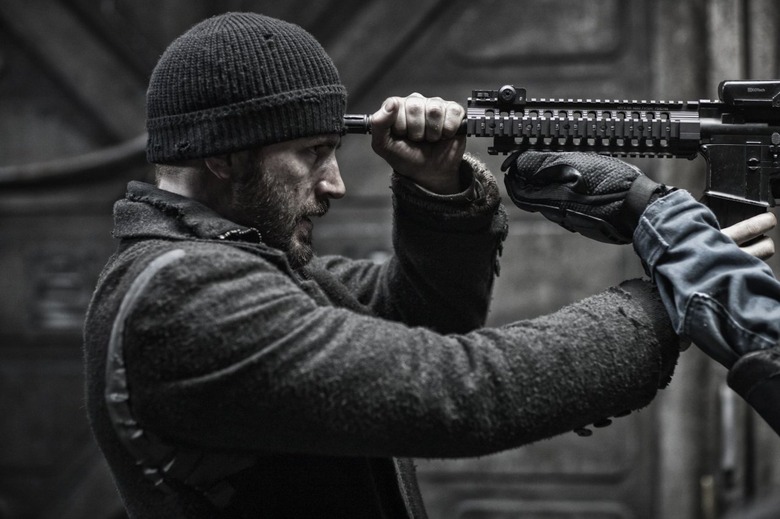 Time and time again, you've heard that 2014 was a great year for movies. And it was. But as I looked back at the about 150 films I saw released in 2014, I saw a pattern. There were, in fact, lots of great movies in 2014, and in the next few pages you'll read about a bunch of them. But I honestly feel like when I picked my favorites, the films I felt were the best released this year, they all were on an even playing field. In a way, I could've just given you the ten best movies I've seen this year in alphabetical order and called it a day. But where's the fun in that? The fun part is sitting down and making the hard decisions about what is truly the best. So, below, read my top ten movies of 2014.
There are some runners up, of course, and you'll read about them next week. For now, onto the list.
10. The Raid 2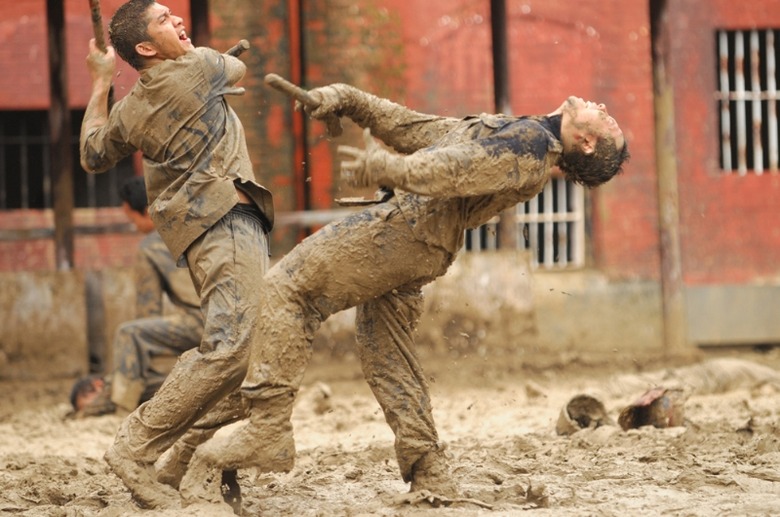 You often hear the expression "My jaw dropped to the floor." It's obviously not literal, but as close as you can get to literal is what happened to me when I saw Gareth Evans' The Raid 2. Quite simply, it's one of the best action films ever made. The scope and excitement of the already great original is exponentially turned up. Each action set piece is bigger and better than the last and none of them come close to anything you've seen before. The story is a bit too complicated for what the film wants to do but no matter, there's simply too much awesome on the screen to really think about anything else.
9. Birdman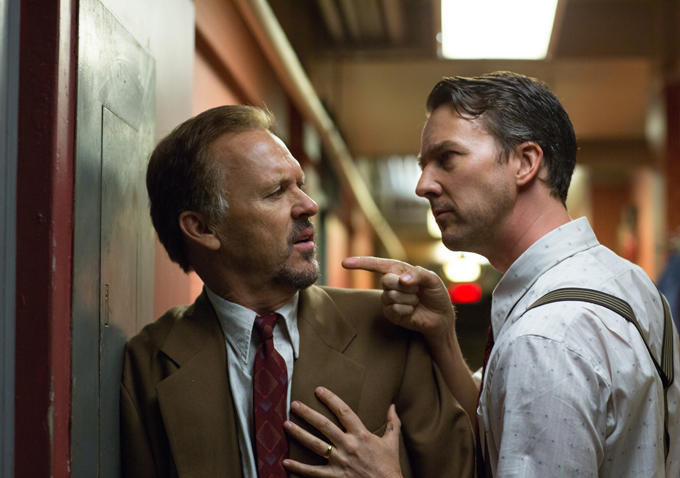 Alejandro González Iñárritu's Birdman is one of those movies a film fan dreams up but could never make a reality. "It's a movie, it's all in one shot, and it's about a former superhero actor doing a stage play, but he still sees his superhero alter ego." Even the cast is something out of fan ficton: Michael Keaton, Edward Norton, Emma Stone, etc. So the simple fact that a movie this audacious exists, is wonderful on its own. The fact the result is such a roller coaster ride of philosophy, tension, drama, emotion and more is even better. Birdman is one of those movies that you can't believe you're watching when you're watching it. When it's done, it lives in your head.
8. Snowpiercer
There's something deceptively simply about Bong Joon-ho's Snowpiercer. A group of people has to go from point A to point B, in a straight line. But the world the film is set in, the setting, and the mystery within that simplicity is what makes the film so memorable. You never know what's coming behind the next door as Chris Evans and his crew move from the tail section to the engine of this train speeding around the world, holding the only life that remains on the planet. Sprinkle in some of the craziest supporting performances of the year (Tilda Swinton and Allison Pill for example) as well as some kinetic action, and you've got a truly great film.
7. Guardians of the Galaxy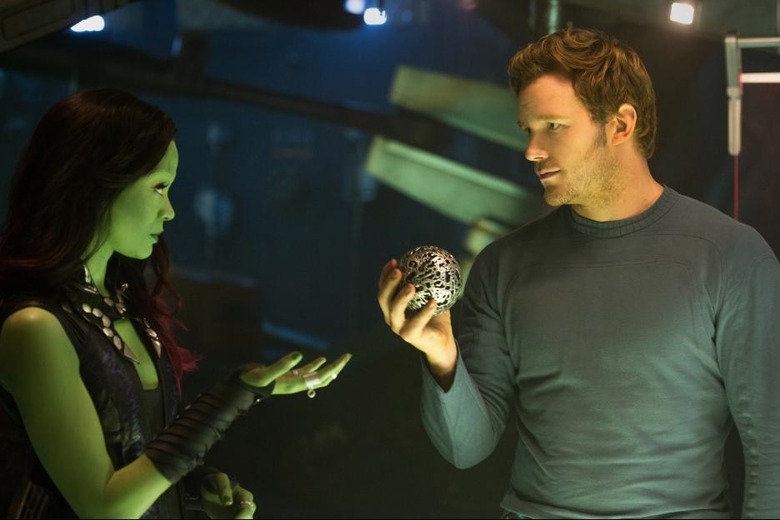 Every year, a big Hollywood blockbuster shows what a big Hollywood blockbuster can do. It can be out-of-this-world exciting, visually stunning, funny, action packed and a tear-jerker too. This year, that movie was James Gunn's Guardians of the Galaxy. He created a near perfect piece of entertainment that does everything a movie should do. Granted, it's rough around the edges and if put under a microscope, the flaws are there. But the film is just so damn engaging on every level, once you're in it, none of that matters. When it's over, you just can't wait to watch it again and again.
6. Nightcrawler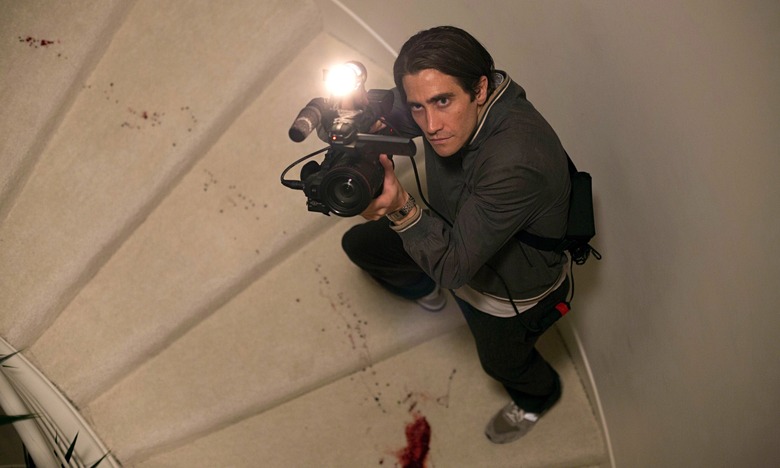 You've never seen a movie like Dan Gilroy's Nightcrawler. It has a central character that's neither good, nor bad, set in a world that's wholly unique and of the moment, with a tone and energy that's unforgettable. Jake Gyllenhaal's Louis Bloom is a frightening, yet relatable, news reporter who chases violence every night and takes things a little too far. Watching the film, you never feel right. It's off-putting, dirty, but simultaneously thrilling because of that feeling. If that's not enough, the story holds a cold, terrifying mirror up to ourselves and how we consume the news.
5. Selma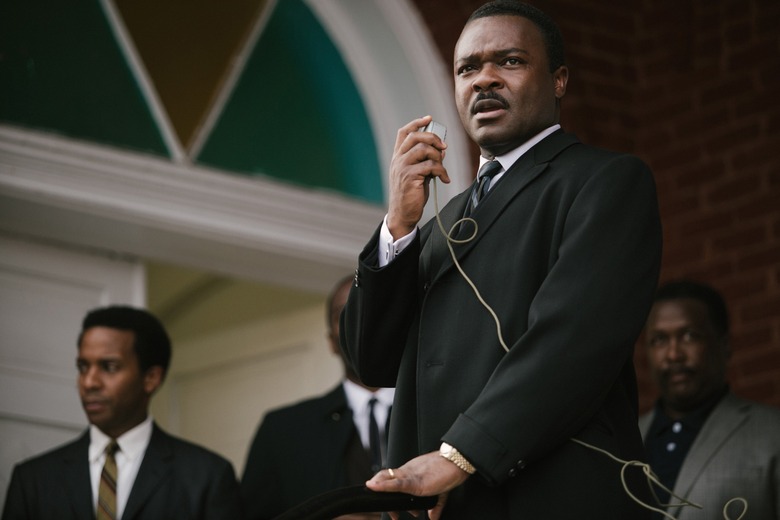 By trying not to do too much, the best biopics do so much more. Selma is a perfect example of that. Ava DuVernay's beautifully shot, expertly acted, edited and constructed film tells a singular story in the life of Dr. Martin Luther King. It doesn't tell his life story. Yet, by focusing on this important moment, we learn everything about the man, his friends, enemies and, most importantly, society at the time. David Oyelowo's performance as King is electric and the film's pacing helps give its content even more power. Watching Selma gives you a profound sense of accomplishment and pride, which is a very rare thing for a movie.
4. The Grand Budapest Hotel
Wes Anderson's latest film is one hell of a wild ride. It's absolutely crazy for the sake of being crazy, and totally aware of what it's doing. The method to Anderson's madness is he's out prove that storytelling lacks originality, but that doesn't make it bad. So he's made his own version of a somewhat familiar action adventure film with a naughty sensibility. A hotel concierge (Ralph Fiennes) and his humble lobby boy (Tony Revolori) make their way through an art heist, chase scenes, a love story and so much more. The Grand Budapest Hotel is a huge cornucopia of madness that reverberates with fun as you are constantly fascinated with its other layers.
3. Whiplash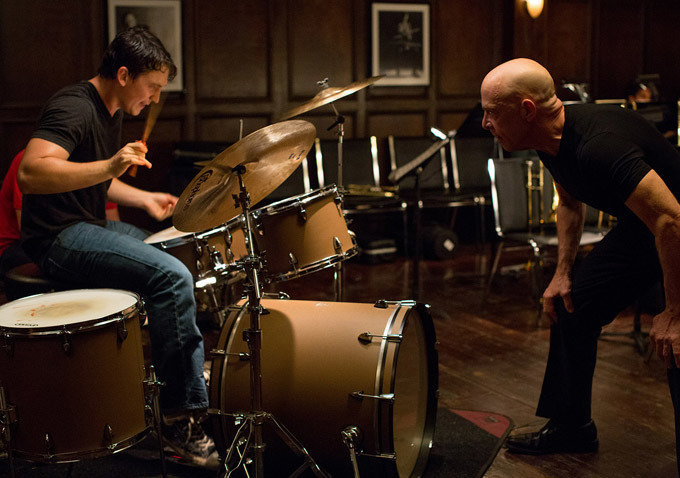 The year's best couple has to be Miles Teller and JK Simmons, playing a drum student with high aspirations and a music teacher with impossible standards. Together, they create the kind of tension most filmmakers only dream of. And to see it from a first time feature director, Damien Chazelle, is just crazy. The movie goes perfectly with its subject, as it rattles away with increasing energy and rhythm until it reaches a surprising, gut-wrenching climax. Whiplash is a super fast, super fun piece of cinema stocked with wonderful music, editing and some of the year's best performances.
2. Inherent Vice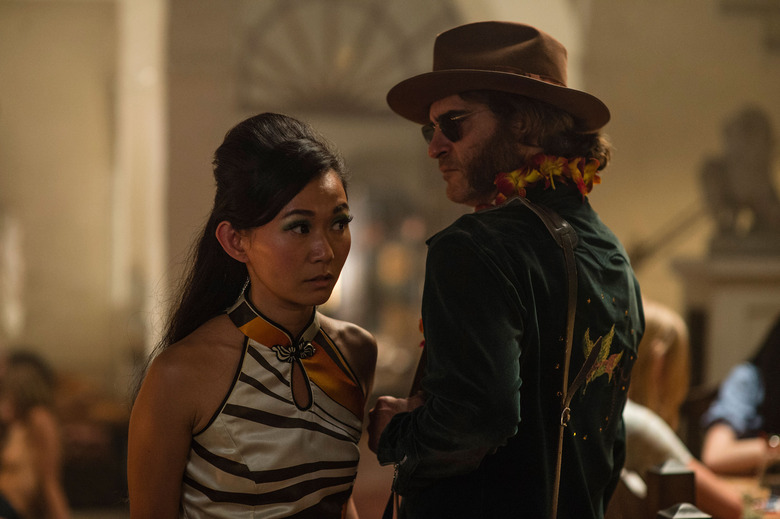 To some, a movie where the story isn't as important as the tone would be the opposite of a good movie. Normally, I'm one of those people. But in the hands of a master like Paul Thomas Anderson, Inherent Vice ends up being simply beautiful. The settings, characters, music, and increasingly weird situations end up creating a movie that challenges what the medium of film can do. What really makes a movie good or bad? Everything is relative. Inherent Vice isn't for everyone, that's to be sure, but it's a movie that grows with you the more you think about it. It lives in you, breathes in you and doesn't let go.
1. Boyhood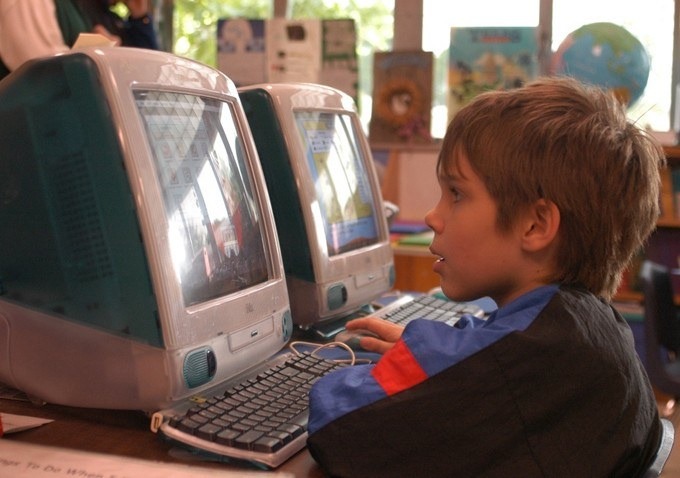 On paper, Boyhood is just a movie. It tells the story of a family through 12 years of their lives. There's a beginning, a middle and an end. But the way it was made, and the resulting product, is more than a movie. It's an experience. A slice of life. An unfathomable exercise in discipline and skill behind the lens, an emotional powerhouse in front. Richard Linklater's commitment to showing how one boy and his family literally grows and changes over the years not only is a relatable story of youth. It's a story of parents, of technology, of everything that we live with every single day. Yes, Boyhood is a special film but it's so much more than that too.