New 'Avengers: Age Of Ultron' Promo Pics Feature Hulkbuster And A Mysterious Orb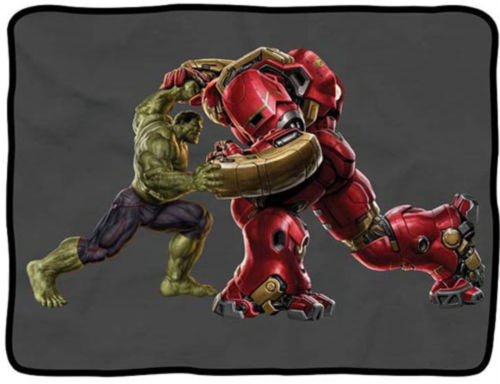 Can you believe we're only four months away from Avengers: Age of Ultron? The film opens on May 1 in the US, which is so close I can almost taste it. Soon we'll see new trailers, posters, images and more. It's pretty exciting.
We're also going to see a lot of merchandise from the film and images to promote that merchandise. Case in point, a few new promotional images that came online this week. These artistic representation of the movie show Ultron in various different poses, the big Hulk vs. Iron Man Hulkbuster armor fight we've all been waiting for, and Thor standing on a mountain of destruction. Check out the first of what's going to be a crazy four months of Avengers: Age of Ultron images below.
Thanks to Comic Book Movie for posting these cool Age of Ultron images.
The two biggest talking points here are the first and last photo. In that first one, Ultron is holding some kind of red orb. What is it? Could we be looking at another Infinity Gem? That's not something I thought would play into this film, but the orb does suggest that. Or maybe it's just some kind of energy source, akin to the Arc Reactor. If it was an Infinity Gem, odds are Marvel wouldn't put it in the promotion of the film.
UPDATE: It has been pointed out the orb in Ultron's hand is the planet Earth, based on a recognizable image of the character in comics.
Second is Thor on the mountain of Ultrons. We've previously seen something like this in the Comic-Con teaser poster. You have to wonder: is this is an accurate representation of the sheer volume of artificially intelligent soldiers employed by Ultron in an attempt to cleanse the world?
Leave your thoughts below.
Avengers: Age of Ultron, written and directed by Joss Whedon, opens May 1. It stars Robert Downey, Jr., Chris Hemsworth, Mark Ruffalo, Chris Evans, Scarlett Johansson, Jeremy Renner, Don Cheadle, Aaron Taylor-Johnson, Elizabeth Olsen, Paul Bettany, Cobie Smulders, James Spader and Samuel L. Jackson.