Corey Stoll's Yellowjacket Revealed On New 'Ant-Man' Banner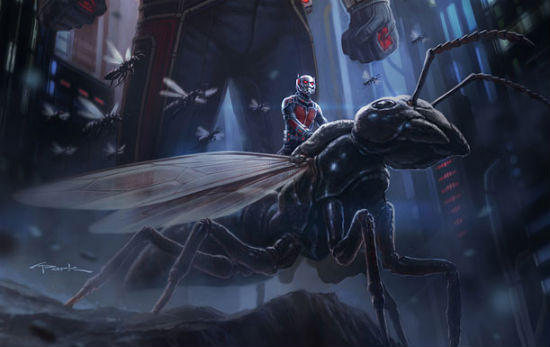 In case you missed the news last week, there's a good chance we'll see the first Ant-Man trailer sometime next week. The trailer was classified, meaning it's on the way, and the prevailing thought is it could debut during the premiere of Agent Carter on January 6.
So what will we see in that trailer? Paul Rudd as Ant-Man is a pretty good bet. Maybe even Michael Douglas as his predecessor and mentor Hank Pym or Pym's daughter played by Evangeline Lilly. One character you probably won't see is Yellow Jacket, played by Corey Stoll. He's the film's villain and probably kind of a major reveal over the course of the movie.
Whether or not we'll see the character in the trailer, a new promotional banner has been revealed that shows the black and yellow menace in his full glory. Below, check out the Yellow Jacket Ant Man movie image.
The Yellow Jacket Ant Man movie banner was discovered by Comic Book Movie from the licensee site Aykroyd and Sons. Here it is, click to blow it up.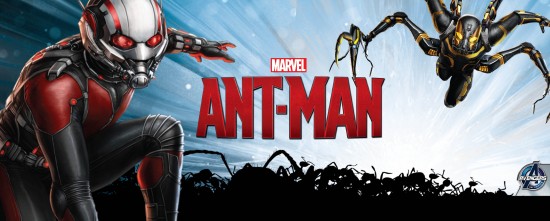 And here's a close up of the character. Again, click to enlarge.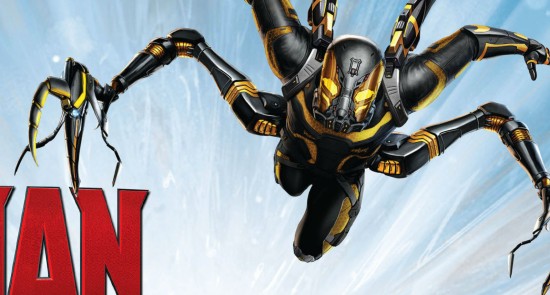 I have to admit, he looks pretty cool. Very insect like, very menacing, it's a good look. And a nice contrast with the red and silver Ant-Man suit. Also – don't forget to notice the rest of the banner. Look at all those ants on the bottom. That's a pretty exciting tease as well.
Whether or not Disney and Marvel planned for this image to get released, the fact it was created at all suggests Yellowjacket is going to be a part of the marketing. They aren't going to hide him. He's more than likely going to be right there, out front, with the hero. I like that. I'm sure the film has plenty of other things to hide instead of avoiding one of the film's main characters and primary bad guy.
Ant-Man, directed by Peyton Reed, is the final film in Marvel's Phase Two. It stars Paul Rudd, Michael Douglas, Evangeline Lilly, Corey Stoll, Bobby Cannavale, Michael Peña and Judy Greer. Ant-Man opens July 17.