Don't Expect Chris Pine Back For A 'Jack Ryan' Sequel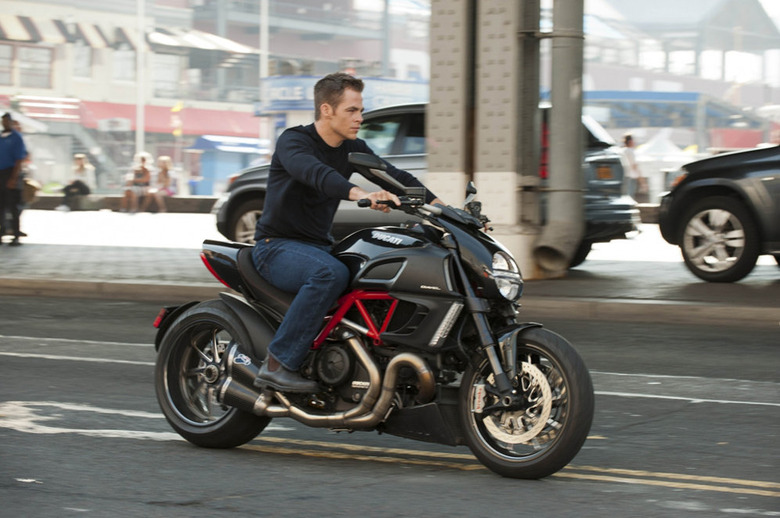 Chris Pine has been all over the map in 2014. He showed off his comedy chops in Horrible Bosses 2, his wild side in Stretch, and most recently, his musical talents in Into the Woods. But the one thing we can definitely expect him not to do is return to his first movie of the year, Jack Ryan: Shadow Recruit.
In a new interview, Pine shoots down talk of a Jack Ryan sequel, and then expresses his "deep regrets" that he wasn't able to get the franchise right. Hit the jump for the Chris Pine Jack Ryan comments. 
Moviefone got the opportunity to ask Pine whether there had been any talk of more Jack Ryan movies. Pine's response was simple: "No. I don't think it made enough money for that to happen." Still, Pine had nothing but nice things to say about the franchise itself. He continued:
That's one of my deep regrets, that we didn't totally get that right. It's a great franchise and if it's not me then I hope it gets a fifth life at this point. It's just great. I love the spy genre. I hope it's done again and with a great story.
Jack Ryan: Shadow Recruit wasn't a total flop. It grossed $135 million worldwide on a reported budget of $60 million, and even got pretty close to a Fresh score on Rotten Tomatoes. However, just $50 million of that take was domestic. And despite pulling okayish reviews upon release, pretty much no one is talking about Jack Ryan: Shadow Recruit less than a year later.
The Tom Clancy-based property still has enough name recognition that it's not tough to imagine Paramount trying to reboot it with a new star. Pine was the fourth actor to play Jack Ryan. The first was Alec Baldwin in 1990's The Hunt for Red October, followed by Harrison Ford (1992's Patriot Games and 1994's Clear and Present Danger) and Ben Affleck (2002's The Sum of All Fears).