Roberto Orci No Longer Writing 'Star Trek 3' Script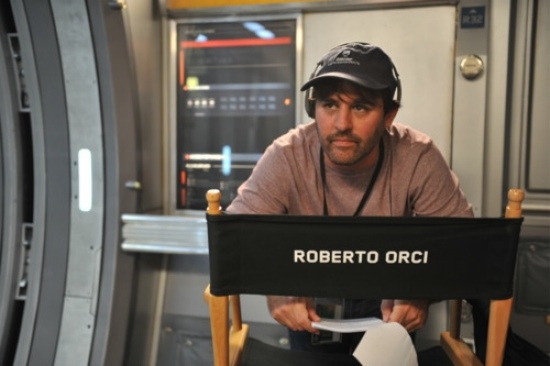 Maybe one day we'll get the full story of the behind the scenes drama on Star Trek 3. How people reacted when J.J. Abrams left, the potential directors coming in to pitch, Roberto Orci being hired as a first-time filmmaker, his subsequent departure, a second director search, the hiring of Justin Lin and more. It sounds like plot to a political thriller. Now, another twist has been revealed.
Orci, who was thought to still be writing and producing the film, took to a Star Trek message board to reveal, despite working on a script for well over a year, he's now only producing the film. He also teased his thoughts about what's going on with the 2016 sequel and defended the first film's idea of an alternate timeline. Read Orci's quotes about the Star Trek 3 script below.
Orci left the comments on this article on TrekMovie.com. Thanks to Superhero Hype for the heads up.
"I'm producing, nothing more or less," Orci said about the third film. That obvious means he's no longer writing the script with Patrick McKay and John D. Payne, as had been the case for the better part of a year. What it doesn't clear up is if McKay and Payne (neither of which have had a screenplay produced yet) are still on board. The plot thickens.
Later someone asked, since he left, "is there any hope for a good Trek movie?" Orci replied, "I won't lie, I don't know yet, but the story we are talking about would be awesome, hang in there!" Now, if you're still a producer, why would you say you didn't know if the movie was going to be good unless there were some major changes afoot? Bitterness? Jealousy? We don't know. But it's a very interesting choice of words.
Finally, in response to fans still complaining about the alternate timeline, Orci said this:
Stop blaming [Bad Robot]. It was my idea so that you would not know what was gonna happen next. Nothing more or less. I stand behind it. And it, again, is the reason why I make movies and you don't.
Sounds like things are still tenuous behind the scenes of Star Trek 3. But, the Justin Lin directed film is now set for release July 8, 2016.