'To Write Love On Her Arms' Trailer: Kat Dennings Deals With Addiction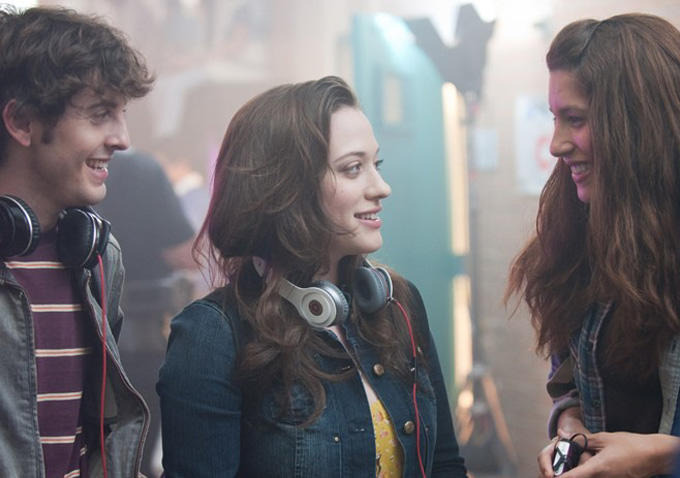 Kat Dennings takes a break from TV with the film To Write Love On Her Arms, which is inspired by the true story of a young woman who founded a charity group after her own battle with addiction and depression. Just as the actual charity, also called To Write Love on Her Arms, is based around outreach through non-traditional means such as music festivals and social networking, the film sees Dennings as a young woman who escapes some of her problems through music — though as the trailer indicates, that's not necessarily a totally safe haven. The film looks like a blend of realism, fantasy, and light message delivery; watch the To Write Love on Her Arms trailer below.To Write Love on Her Arms opens in March. Trailer via Sony.
Based on the true story that started a global movement, To Write Love on Her Arms presents a vision of hope, healing and redemption. Emmy® Award winner Kat Dennings ("2 Broke Girls") stars as Renee, a Florida girl who struggles with addiction and abuse. In a creative blend of artistic fantasy and music conflicted with hard reality, Renee discovers the value of genuine friendships and embarks on a daunting yet courageous journey towards recovery. The film also stars Chad Michael Murray, Rupert Friend and Corbin Bleu.