/Film's 20 Favorite Holiday Movies Of All Time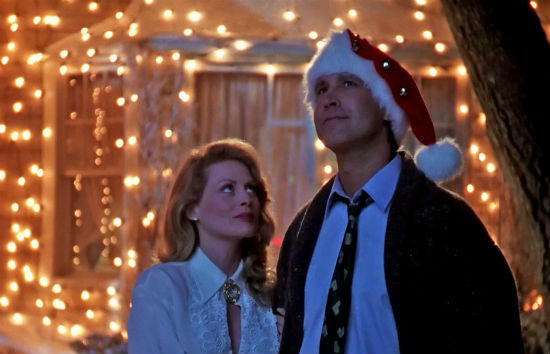 This Christmas, the collective entity of /Film pooled their efforts together to present this gift. Earlier this week, I polled all our writers and editors for their top ten holiday films of all time. I then gave each film on each list a 1 to 10 ranking. 10 points for first place, 1 point for 10th place, and added up the results. What were the results? Pretty predictable, if you ask me, but fun nevertheless.
Still, there were plenty of great movies on the list and weird subplots to explore. For example, only two of us put the same film number one, and it just so happens to be our overall top pick. However, another writer hasn't even seen that movie. (Until late last night, as it turns out.) Which film is it? And what did it beat out? You'll have to click below to read /Film's 20 Favorite Holiday movies of all time.
20th (Three-way tie)  - About A Boy (2002), Go (1999) and Lethal Weapon (1987)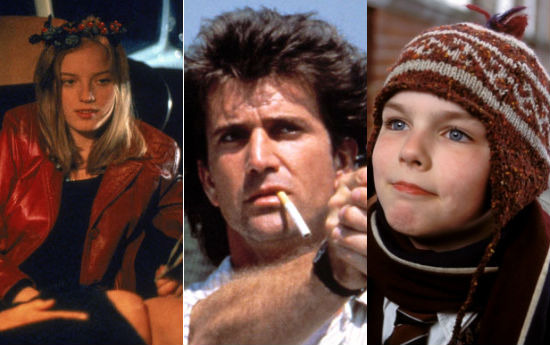 These three films each came in 5th place on three different lists, but no one else event mentioned them. Probably because, when you think of these movies – all wonderful in their own ways – Christmas isn't really the first thought. Well, maybe with Lethal Weapon because writer Shane Black is obsessed with Christmas.
17th (Two-way tie) - The Ref (1994) and The Shop Around the Corner (1940)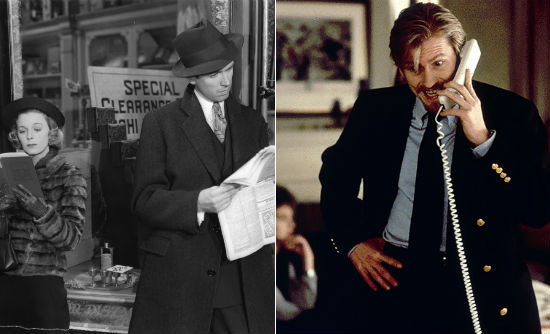 Each of these films came in fourth place on two different lists and received no other votes. Again, it goes with the last spot where each film is great (Shop Around the Corner is kind of the other Jimmy Stewart Christmas movie) but that aspect is might be overshadowed for a reason or two. Still, nice that they got represented.
15. The Nightmare Before Christmas (1993)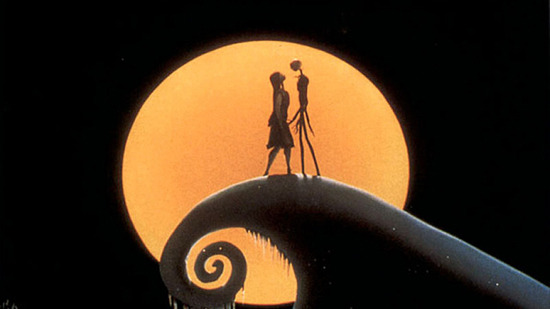 I honestly thought Jack Skellington would fare better. The classic stop-motion animated film made two lists, topping out at #6 on one. Maybe the fact it's both a Christmas movie as well as a Halloween movie lost it some points. Still, a great movie and a worthy entry onto the list.
14. Kiss Kiss, Bang Bang (2005)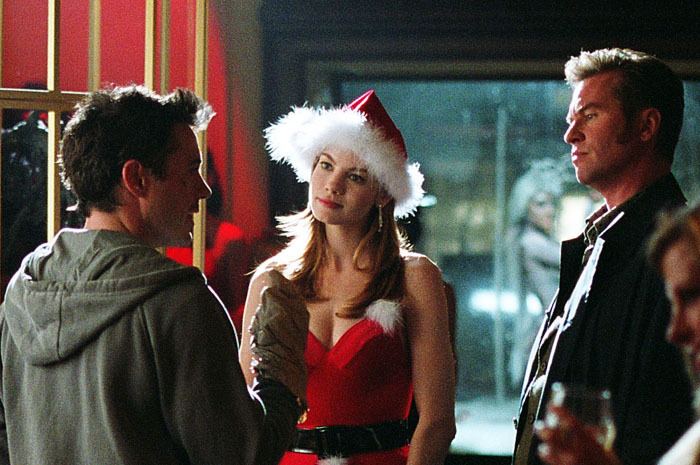 Shane Black loves Christmas. Whenever possible, he sets his movies there and this being his directorial debut, Christmas is always in the background in an otherwise unrelated twisty, turny, insanely underrated and awesome detective thriller. It made two lists, topping out at #6.
13. The Apartment (1960)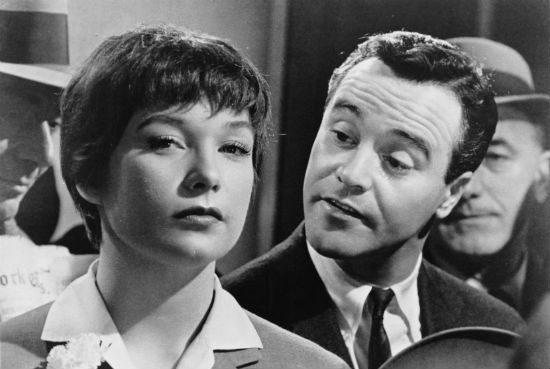 Billy Wilder's all-time classic film, Christmas or not, only made one list but it was #1 on that list. (Find out who on the last page). That's probably because most people wouldn't necessarily consider this a Christmas movie, even though it plays a mjor role in it. It's usually just thought of as one of the best films ever, period so, it's nice to get some holiday representation.
12. Gremlins (1984)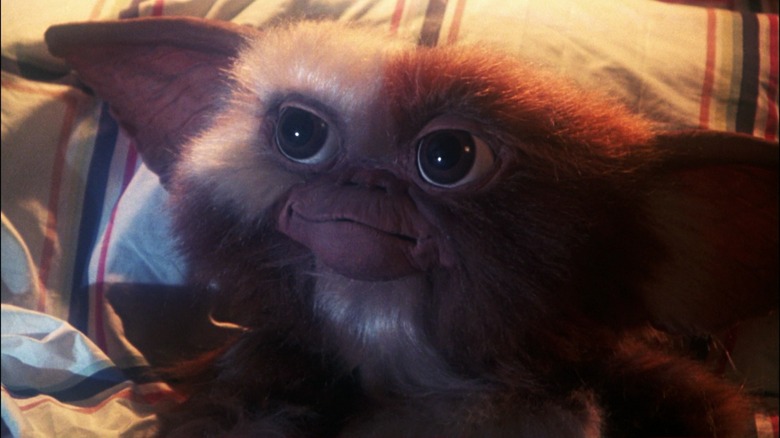 Frankly, another surprise. Gremlins not cracking the top ten on this website seems crazy. In fact, it did make four lists – same as the #1 overall film – but topped out at #7. Watching the movie today, 30 years after its release, it still holds up for its unique, dark humor, crowd pleasing antics and unforgettable creatures. Plus it's unabashedly Christmas.
11. Home Alone 2: Lost in New York (1992)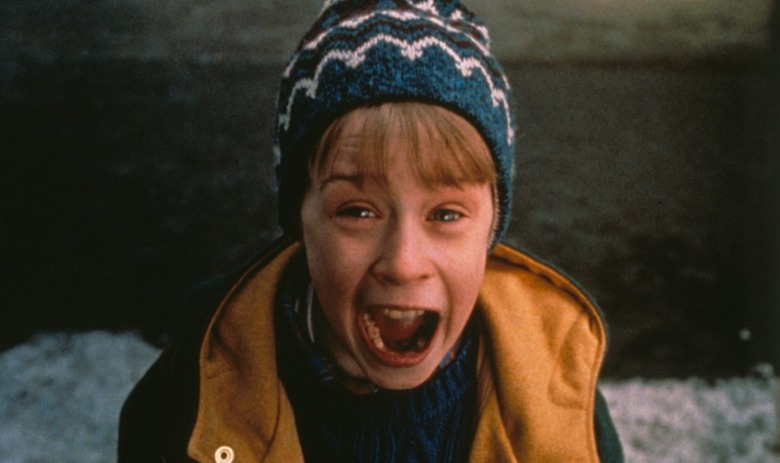 Just missing the top ten is the only sequel on the list. You can tell the era we all grew up in that Home Alone 2 is higher than Gremlins or The Apartment. Still, it's a very solid sequel that's funny and has just as much Christmas charm – if not more – than the original. Home Alone 2 made only two lists, but was #3 for someone.
10. Home Alone (1990)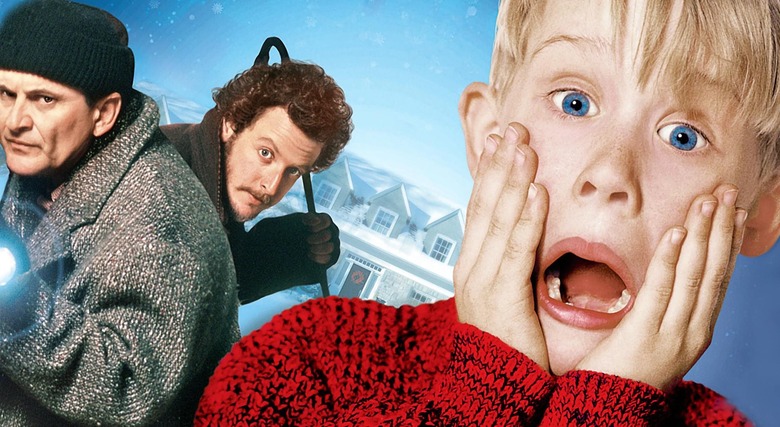 The original Home Alone had the same number of points as the next film on the list, but only made two lists, so it loses the tiebreaker. It was #1 on one list though, hence the high ranking. This box office blockbuster kind of defined a generation of holiday movies for children of the Nineties and still works wonderfully both as a comedy and a Christmas movie.
9. It's A Wonderful life (1946)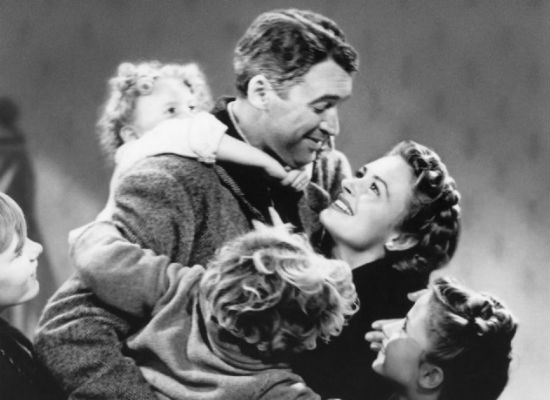 Probably the most beloved holiday movie ever created, Frank Capra's masterpiece made three of our lists, topping out at #2. Considering the film is so engrained with the holidays, it's actually odd that very little of it takes place at Christmas. It's more the feeling of giving, love and friendship that strikes at chord at this time of year. Nevertheless, a more than worthy addition to the list.
8. Elf (2003)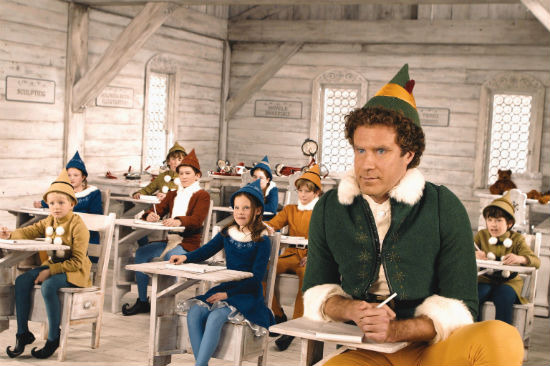 Jon Favreau's Elf has only been out a few years but I assume it'll continue to climb the Christmas charts. Seeming each year, more people fall in love with and revisit the funny story of Buddy, played by Will Ferrell. Elf made four lists, topping out at #4.
7. Bad Santa (2003)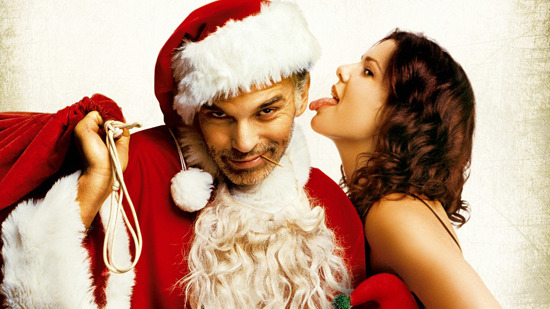 Billy Bob Thorton's unforgettable turn as the worst Santa Claus ever is not a family friendly holiday film, but that's kind of what makes it so great. And with a sequel potentially in the works, this Terry Zwigoff comedy is sure to remain a holiday favorite for a long time. Bad Santa only made two lists, but those two people each put it as their #3.
6. A Charlie Brown Christmas (1965)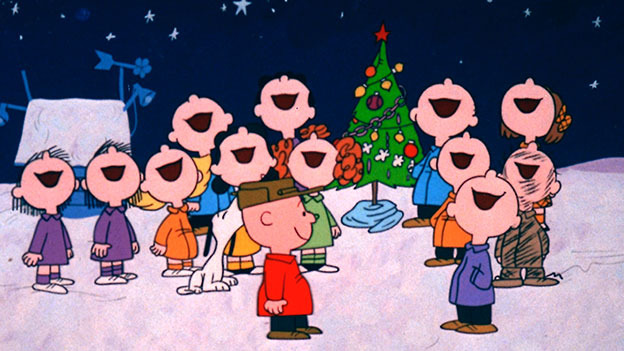 Charlie Brown and The Peanuts gang are synonymous with many holidays and Christmas is so different. This special is basically in all our DNA so it's no surprise it made the list. What is a surprise is that it only made two lists, but was #1 on one and #2 on another. The fact it's not a movie probably disqualified it for others. Fun side note: the people who listed it are the same people who loved Bad Santa. Take that as you may.
5. Love, Actually (2003)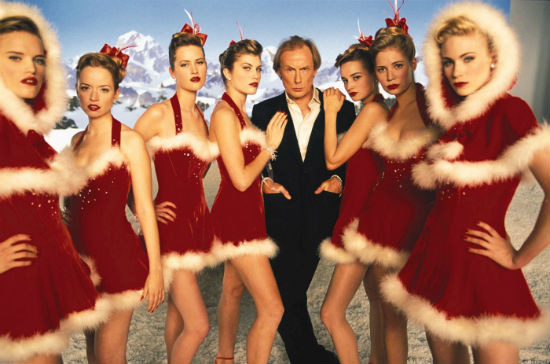 When Love, Actually was released in 2003, it wasn't a huge hit. There was no real fanfare for the film, which performed well and was well-liked all over the world. Once it hit home video, it caught a wave. Somehow, this massive romantic comedy has transformed into a modern holiday classic and I'm happy for it. The film made three lists, including someone's #1.
4. National Lampoon's Christmas Vacation (1989)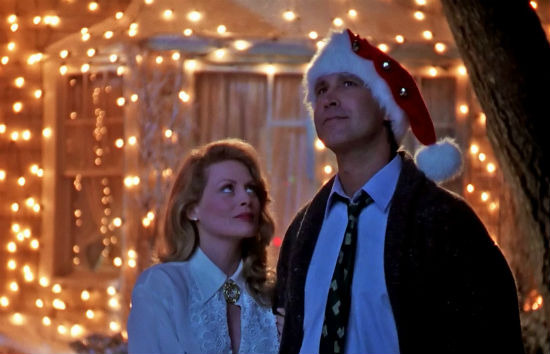 Clark Griswold's unforgettable holiday is a perennial classic thanks to it playing non-stop for the better part of two decades. It's probably the second best film in the franchise and has so many unforgettable, crazy moments, its placement on the list should be no surprise. Four lists had the film on it, with #2 being its highest ranking.
3. Scrooged (1988)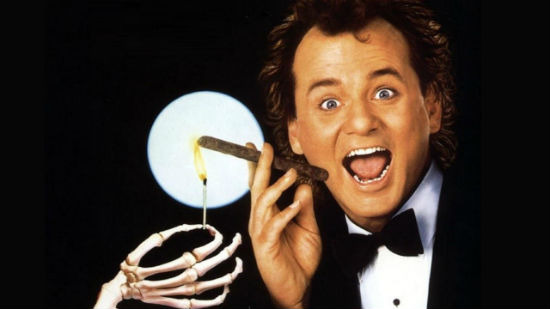 This modern (at the time) retelling of Charles Dickens' A Christmas Carol struck a chord with audiences when it was released and continues to do so year after year. Bill Murray's Frank Cross one of his most memorable roles and the cast of characters, actors and situations never gets old. Richard Donner's film made five of our lists, that means only one person didn't vote for it, and topped out at #2.
2. Die Hard (1988)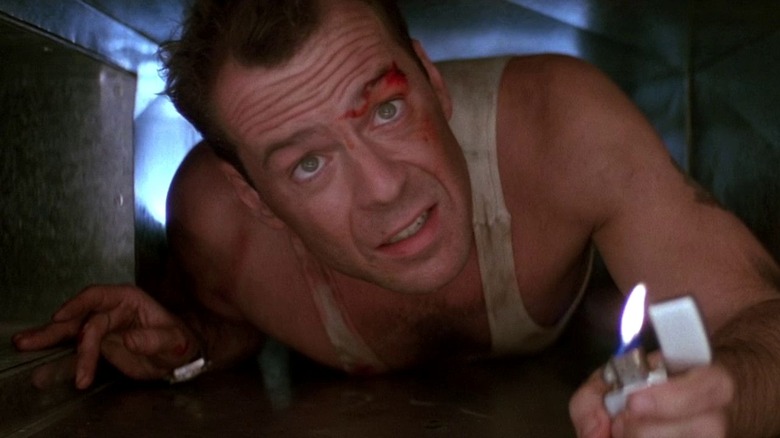 Like many of us, John McClane just wanted to go home and be with his family for Christmas. That didn't quite work out but the result was one of the best action movies ever and one of the best Christmas movies ever. The fact Christmas is such a big part of this movie, but the conceit still works wholly independently of it, is why it's such a a great holiday movie and has such a high ranking. Die Hard made all six of our lists, a claim not even the #1 film can make. It topped out at #3.
1. A Christmas Story (1983)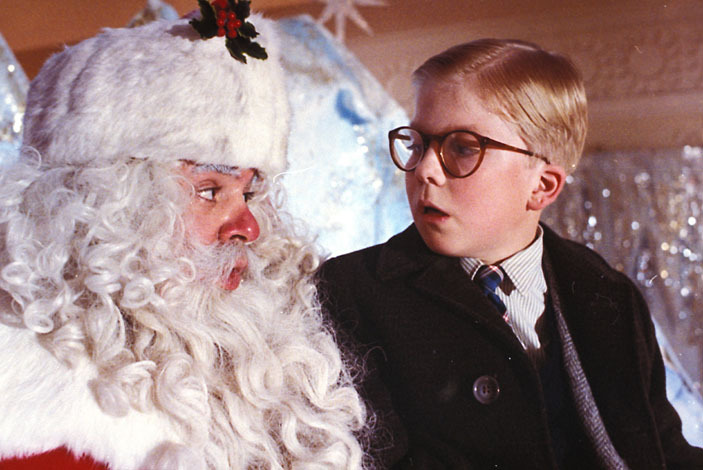 And the #1 /Film holiday movie of all time is the most obvious one there is. Of course it's A Christmas Story. It's the film that literally has been running on a loop every single Christmas for the past thirty years. There's humor, there's emotion, there's super creepiness, BB Guns, Bunny suits, leg lamps, it's got it all. For people in their twenties and thirties, it's arguably the holiday movie of our generation. Team /Film had it on only four of our six lists but, with two number #1, it narrowly beat the competition. A funny side note here, Angie still hasn't seen the movie, which is just wacky.
Head to the next page to see everyone's individual top tens, if you like.
Peter Sciretta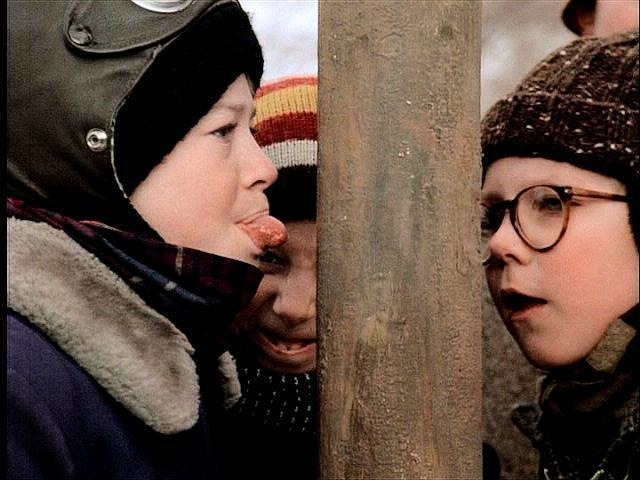 A Christmas Story 
Go 
Home Alone 2: Lost in New York
Die Hard 
Elf
National Lampoon's Christmas Vacation
Gremlins
Scrooged 
Batman Returns 
Santa Claus: The Movie 
Rare Exports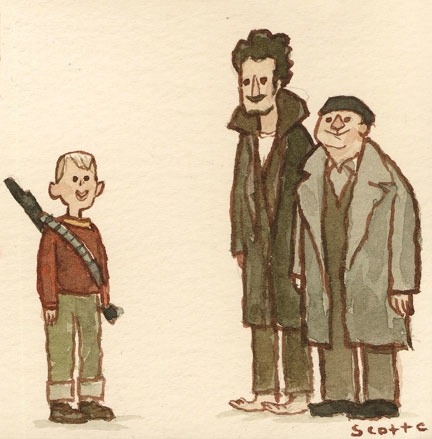 Russ Fischer
A Charlie Brown Christmas 
National Lampoon's Christmas Vacation 
Bad Santa 
The Shop Around the Corner 
Scrooged 
Kiss Kiss, Bang Bang 
Meet Me in St. Louis 
Muppet Christmas Carol 
Gremlins 
Die Hard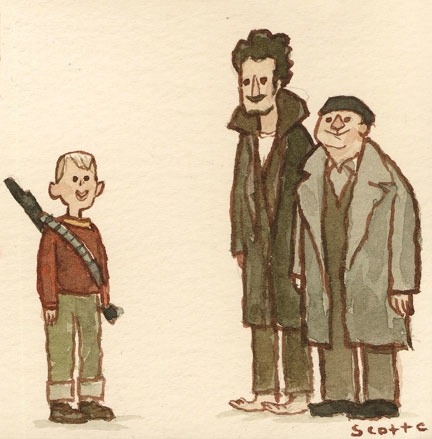 Germain Lussier
Home Alone 
A Christmas Story
National Lampoon's Christmas Vacation
Die Hard
Love, Actually
The Nightmare Before Christmas
Scrooged
Home Alone 2: Lost in New York
It's A Wonderful Life
Gremlins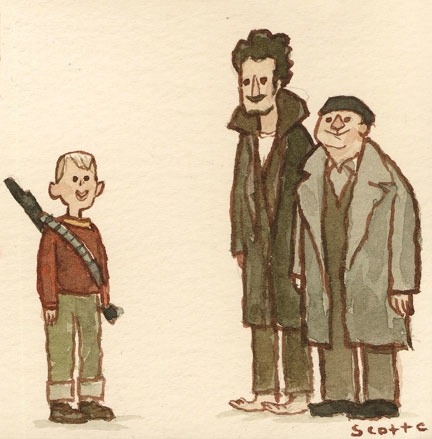 Angie Han
The Apartment 
A Charlie Brown Christmas 
Bad Santa 
Elf 
About a Boy 
Love, Actually 
Kiss Kiss, Bang Bang 
Die Hard 
In Bruges
Batman Returns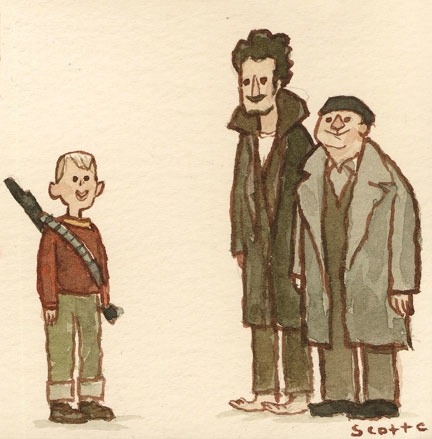 Jeff Cannata
Love, Actually 
It's a Wonderful Life
Scrooged
National Lampoon's Christmas Vacation
The Night They Saved Christmas
Die Hard
A Christmas Story
The Nightmare Before Christmas
Elf
Home Alone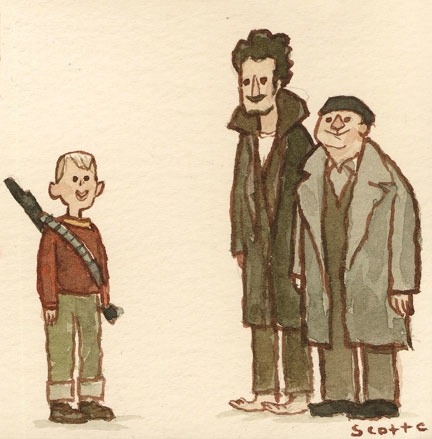 Christopher Stipp
A Christmas Story 
Scrooged 
Die Hard
The Ref
Lethal Weapon
Trading Places 
Elf 
Gremlins 
White Christmas 
It's a Wonderful Life 
NA: David Chen and Devindra Hardawar, feel free to complain to them at those links. =)