Photos: James Gunn's 'Guardians Of The Galaxy' Gifts Are Out Of This World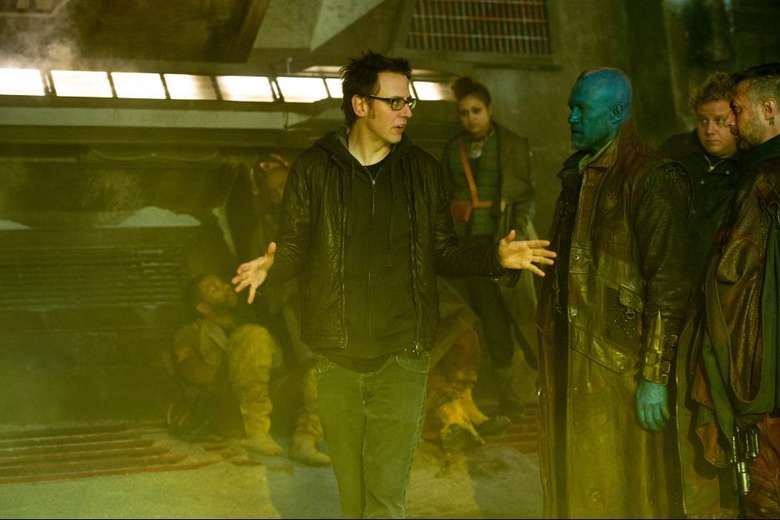 As the holiday season continues, one property that's sure to be at the top of many lists is Guardians of the Galaxy. The Marvel Studios movie remains the highest grossing domestic film of the year, spawning a whole new legion of fans for the previously obscure characters. Some may get the Blu-ray, others a poster or action figure, but when you're the director of the film, your level of gift gets significantly better.
In the last few days, co-writer and director James Gunn has gotten some absolutely amazing Guardians of the Galaxy gifts. A few are from Marvel, others from friends, but it's proof that several years of non-stop, incredibly hard work does beget some really cool gifts. Check out James Gunn's Guardians of the Galaxy gifts below.
First up, you may remember from just after Guardians opened in August, Gunn received this wonderful birthday present from the team at Marvel. Via Instagram.
Pretty wonderful birthday gift from the folks at Marvel.
Yes, that's an Infinity Stone from the film. Very cool.
Fast forward a few months and Gunn revealed that Marvel had sent him another box of goodies which included this.
That's Tyler Stout's Mondo poster for Guardians of the Galaxy, but with a twist. The general public was able to buy two different versions in August. The cast and crew got a gold version special variant. However, this gold version printed on metal is an even more special variant, with only a few dozen in the entire world.
But wait there's more. Gunn's friend Seth Green gave him a set of customized Ravager action figures.
Click on this bigger version of that image so you can see the detail.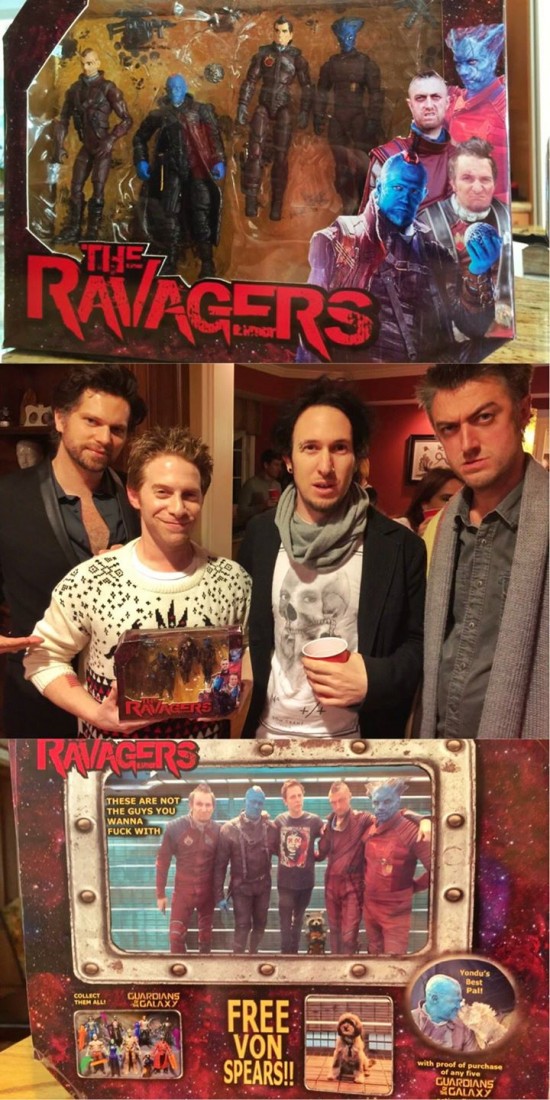 The gifts aren't only coming from famous friends and movie studios either. Even his sister got him a super awesome Guardians of the Galaxy gift, a painting of young James with a Baby Groot.
How cool is that? I guess it's pretty good to be the director of the biggest movie of the year.