'Entourage' Movie Trailer And Posters: Vinnie Chase And The Boys Are Back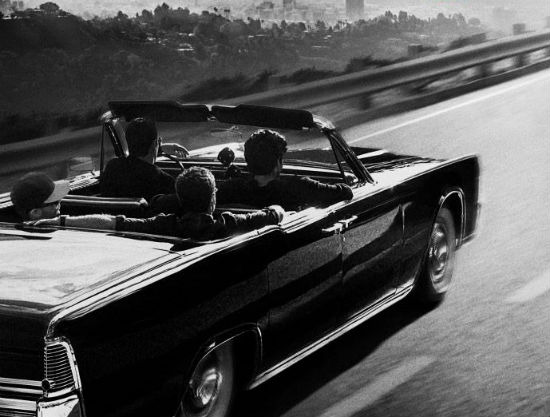 Fans of Entourage have been patiently waiting since 2011. Waiting to see if their favorite New York to Los Angeles buddies would be back with their moviemaking and heartbreaking drama. Well, today is the day. The first Entourage movie trailer is finally online.
The film brings back the entire original cast (including, but not limited to, Kevin Connolly, Adrian Grenier, Kevin Dillon, Jerry Ferrara and Jeremy Piven) in a story that picks up a little bit after the series left off. Ari Gold (Piven) is running his own studio now and his first big bet is on Vincent Chase (Grenier). Chase wants to not only star in, but direct his own movie.
Written and directed by series creator Doug Ellin, Entourage opens on June 5. Watch the Entourage movie trailer below, and check out the first poster for Chase's movie, Hyde as well as the teaser poster.
Thanks to Warner Bros. for the Entourage movie trailer.
Entourage Movie Trailer
For anyone confused by some of the more famous faces in that trailer, Mark Wahlberg is the basis for the show, a co-creator and long time producer. So him showing up makes sense. Also, Billy Bob Thornton plays a rich movie investor and Haley Joel Osment is his son, tasked with keeping an eye on what Chase and company do with daddy's money. Things do not go well there.
As for the beginning of the trailer, it's the movie within the movie. Here's the poster for Chase's movie, Hyde. Love the Aquaman and Medellin references.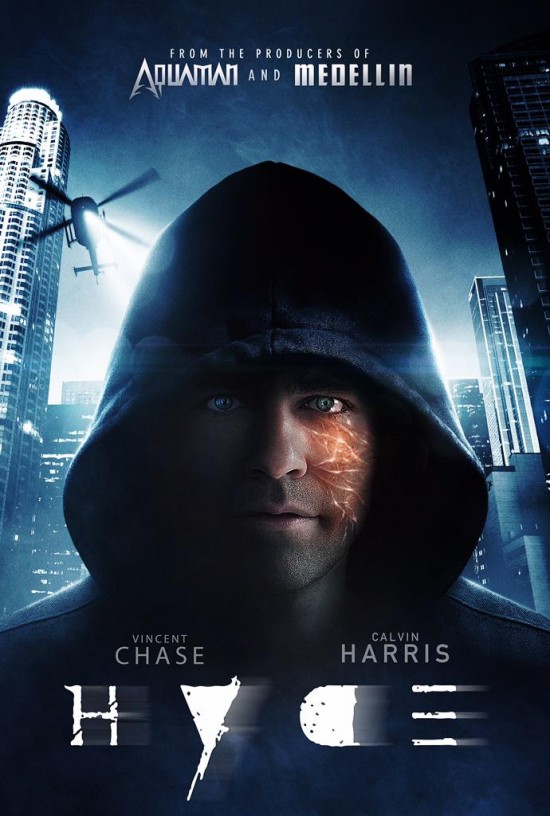 The co-star, of the film within the film, Calvin Harris, tweeted that out, so you can add another cameo to the sure to be massive list.
When Entourage ended, the show left a lot of questions unanswered. Sloan (Emmanuelle Chriqui) was pregnant with Eric's child, Vince was on his way to Paris to get married, Ari accepts a job as the head of the studio (in the series' post credits scene, which all but sealed the deal for the movie) and so much more. I can't wait to see if and how the film finishes those storylines, while also giving fans a story that's worthy of being a movie. What is it about this story that makes it a movie instead of just season 9, episodes 1 through 4? We'll certainly find out more come June 5.
For now though, that trailer had the humor, energy and tone I love from Entourage. It looks great. Here's the teaser poster: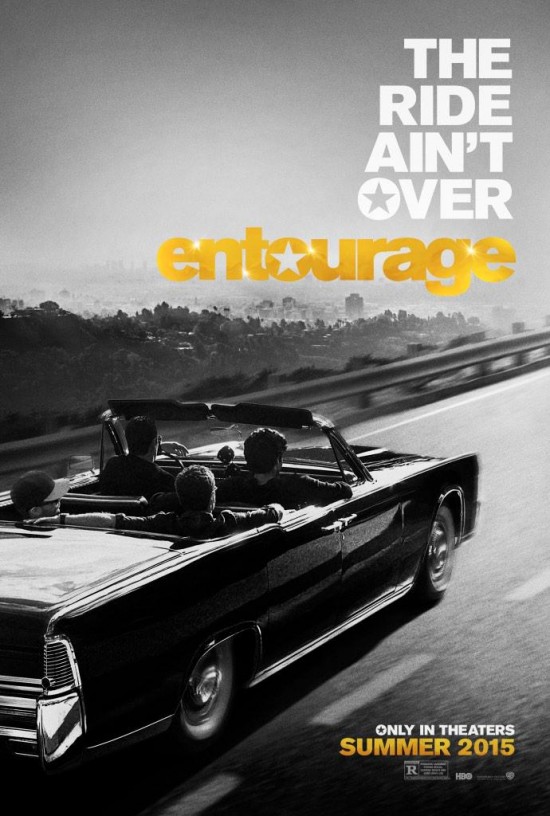 Were you a fan of Entourage when it was on HBO? How do you think the movie will do?
Full press release:
"Entourage," the much-anticipated big-screen version of the award-winning hit HBO series, reunites the show's original cast, led by Kevin Connolly, Adrian Grenier, Kevin Dillon, Jerry Ferrara and Jeremy Piven.
Movie star Vincent Chase (Grenier), together with his boys, Eric (Connolly), Turtle (Ferrara) and Johnny (Dillon), are back...and back in business with super agent-turned-studio head Ari Gold (Piven).  Some of their ambitions have changed, but the bond between them remains strong as they navigate the capricious and often cutthroat world of Hollywood.
Also starring are Billy Bob Thornton and Haley Joel Osment as father and son, Larsen and Travis McCredle.  Returning cast from the series also includes Perrey Reeves as Ari Gold's wife; Emmanuelle Chriqui as Sloan; Rhys Coiro as Billy Walsh; Debi Mazar as Vince's publicist, Shauna; Rex Lee as Lloyd; Constance Zimmer as Dana Gordon; and Nora Dunn as Dr. Marcus.  Emily Ratajkowski appears as herself.  Rounding out the cast are Alan Dale, who appeared in the series, rapper Scott Mescudi, and Rhonda Rousey.
"Entourage" creator Doug Ellin is directing the feature film from his own screenplay, story by Ellin and Rob Weiss, based on characters created by Ellin.  Mark Wahlberg, Stephen Levinson and Ellin are producing, with Wayne Carmona serving as executive producer.
The behind-the-scenes creative team reunites several key members who worked on the original series, including director of photography Steven Fierberg, editor Jeff Groth, production designer Chase Harlan, and costume designer Olivia Miles.
Warner Bros. Pictures presents, in association with Home Box Office, Inc., a Closest to the Hole Production, a Leverage Entertainment Production, a Doug Ellin Film, "Entourage."  The film will be distributed worldwide by Warner Bros. Pictures, a Warner Bros. Entertainment Company.  The film is set to open in theaters on June 5, 2015.
"Entourage" has been rated R by the MPAA for pervasive language, strong sexual content, nudity and some drug use.