This Week In Trailers: From Vegas To Macau II, Thanksgiving: The Movie, Punk's Dead, Farewell To Hollywood, Above And Beyond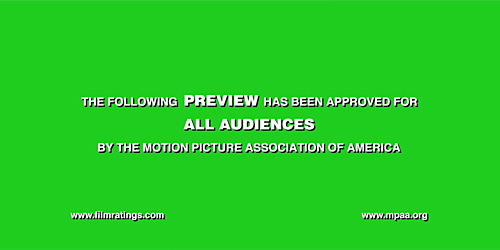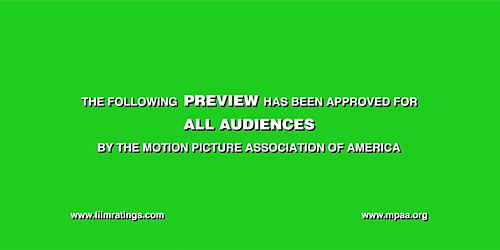 Trailers are an under-appreciated art form insofar that many times they're seen as vehicles for showing footage, explaining films away, or showing their hand about what moviegoers can expect. Foreign, domestic, independent, big budget: What better way to hone your skills as a thoughtful moviegoer than by deconstructing these little pieces of advertising? This week we jettison the holiday season by taking a look at Thanksgiving, revisit SLC Punk, get misty at a story about dying, take to the skies over Israel post-WWII, and get confused with Chow Yun-Fat.
Thanksgiving: The Movie Trailer
Are you goddamned kidding me with this?
It's a fake trailer for a fake movie with fake characters that needs to be made more than a lot of what will qualify as film fare this year. I love it completely, wholly, and deeply on multiple levels. What it lacks in reality it more than makes up for with how sharply creative it is and how it uses tropes we've seen before in order to be the very thing it is making fun of. With the meshing of Star Trek and Star Wars action figures clad in cockel hats, dinosaurs, time machines, the inclusion of the human hands directing them, and a keen eye on how to literally frame it all, you have something that is not only entertaining but makes you wonder why other people can't get their crap together in order to actually make something as inventive as this. As a perfect distillation of all of this, when you get to the moment when a stormtrooper is explaining the situation they're in and he's asking if he's being clear on his assertions, it's at this moment when you realize why this won at the Lucasfilm company's "Backyard Filmmaking Contest." It's just the kind of fresh, dorking around kind of film-making that I hope gets creators Keith Anthony-Brown and Jim Milton more than just visibility at an internal company event. They need to make this HAPPEN.
From Vegas to Macau II Trailer
This thing is an absolute mess.
It's as if someone asked director Jing Wong "What do you want to see in a trailer?" and he happened to answer back, "I dunno. But, why not make it really hard to tell what's going on, who's who, why bikini clad women are on Flyboards with a pistol in each hand, have some supernatural card shark do crazy ass things with a Bicycle deck, get a dude to do that cool-walk-away-from-an-explosion-without-ever-looking-back thing and then put it all into a blender to try and really screw with people who might want to pay money to see it?" Mission accomplished in that regard. You have explosions that have no context and a story that, while I assume I probably need to seek out part one of this novel narrative, I have a feeling I'm going to be OK if I don't.
However, make no mistake, I am absolutely entranced by what's here. I am actually putting this on my personal radar to make sure I thoroughly ingest what looks like narrative insanity of the highest degree. The trailer perfectly targets who, I assume, are the intended target of this kind of fare and good on them for realizing what these kinds of hornballs need and giving a metric ton of it here.
Punk's Dead Trailer
Serious question to the group: Should I seek out director James Merendino's SLC Punk? And, secondary question: Was the world clamoring for a sequel?
I don't think I paid it much attention when it came out, and I may have been feeling burnt out on the transgressive film-making of guys like Gregg Araki but I've heard the name of this movie whispered on more than one occasion to make me think it has made its way into the cinematic consciousness in some regard. That said, I'm not sure about this. I don't know if it's because what's here is really heavy in its narrative explanation of things, or whether the pace needs to be picked up, but I think there are some genuinely interesting moments in here mixed with some scenes that don't coalesce with the whole. The music choices are nice, albeit if they were mixed in a little better could really ratchet up things, but, again, I'm not sure how to feel at the end of this. There's something very pure here, to be sure, I'm just not sure if this is the way to go to market with it.
Farewell to Hollywood Trailer
There are some things better left not known.
It's not that I don't want to immediately Wikipedia the subject of our film, or look up the synopsis of what brings us together today, but I want this trailer to tell me on its own. It's genuinely a beautiful meditation on moments, on words, on reflection, and it works powerfully. Even though I don't know suppose to know our filmmakers Henry Corra and Regina Nicholson, and how they became intertwined with each other's lives, there's enough given to us for work out on our own. The choice to use the subject of the film to be our shepherd through this journey is a sharp and logical one. Don't allow us to have any distance between the situation and who we're focused on. Make it about the present and prevent any opportunity to disengage, emotionally, with what we're seeing. It's heartbreaking once you "get it" and move through the little pieces we're offered up. Instead of making this a vehicle to make a purchase decision it, rightly, makes this an earnest plea to consider listening to her story and allowing this human being to communicate what is so fundamental to our humanity. Get the tissues.
Above and Beyond Trailer
Had zero clue.
One of the things I was absolutely horrible at in school, it was damn near criminal, was my lack of any ability to comprehend, or appreciate, history. Sure, I knew the big events and would never be ignorant enough to be one of those jamokes on TV that would show you how dumb Americans could be, but it was the little moments of history that were tucked away in between the watershed moments that changed our path as a people, as a society. Enter director Roberta Grossman to provide some color on a period of time when throngs of Jewish Americans thought to help Israel as they fought in their War of Independence. What follows in this trailer is an exciting look at not only the seriousness of this call to arms but also showing some signs of levity in a time of great tragedy. This trailer is expertly edited not only in how it introduces us to the situation but in keeping things moving. Yes, these dudes are old and old people can sometimes take a while to get the damn point, but bam, bam, bam, we hit the high points, we get in, we get out. For all the stories you think you've heard by osmosis from having the History Channel pumping out program after program it's kind of thrilling for dopes like me to marvel at this moment in time I never knew existed.
Nota bene: If you have any suggestions of trailers to possibly be included in this column, even have a trailer of your own to pitch, please let me know by sending me a note at Christopher_Stipp@yahoo.com or look me up via Twitter at @Stipp
In case you missed them, here are the other trailers we covered at /Film this week: