HBO 2015 Preview Has Glimpse Of 'Game Of Thrones' Season Five, And 'Westworld'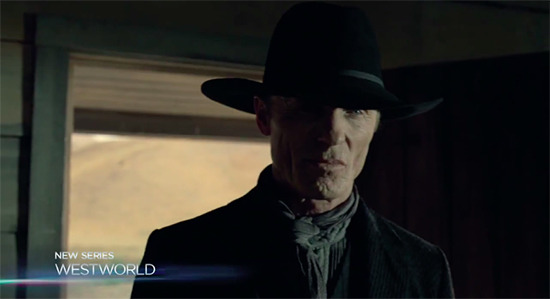 HBO has a year-end gift for you. The cable channel has dropped a two-minute video that recaps 2014, but which also looks ahead to 2015. In a brief blast of footage is our first real look at Game of Thrones Season 5, and a tiny bit of footage from Westworld. Check out HBO's 2015 preview (and 2014 in review) to get a look at what's coming in the Game of Thrones S5 footage. 
So what can we get from this? For Game of Thrones, Tyron is bearded and possibly in some vague disguise, and there are shots of Arya, Cercei and Jon, and a quick bit with Olly and the Night's Watch. It's not much, but we'll take it.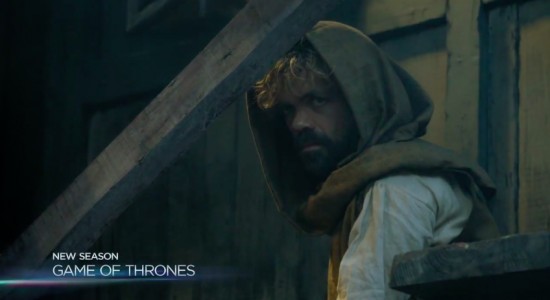 Then there's the brief glimpse of Westworld, which seems to position Ed Harris as the Yul Brenner character, but that could be some slight misdirection. We know the new Westworld is produced by J.J. Abrams, Jerry Weintraub, Bryan Burk and features work from writers Jonathan Nolan and Lisa Joy, all based on the 1973 film written and directed by Michael Crichton.
Westworld has been described as "a dark odyssey about the dawn of artificial consciousness and the future of sin." The cast also features Anthony Hopkins, Evan Rachel Wood, Jeffrey Wright, Rodrigo Santoro, Shannon Woodward, Ingrid Bolso Berdal, Angela Sarafyan and Simon Quarterman. 
Jonathan Nolan had this to say to EW about the new show:
"It's a place where you can be whoever you want to be and there are no consequences—no rules, no limitations. What happens in Westworld, stays in Westworld. What we can tell you is that we intend to make the most ambitious, subversive, f–ked-up television series. The things that keep you up at night, any of those things that trouble you—that is exactly what the show is about."