Laika Announces 'Kubo And The Two Strings' With The Voice Of Matthew McConaughey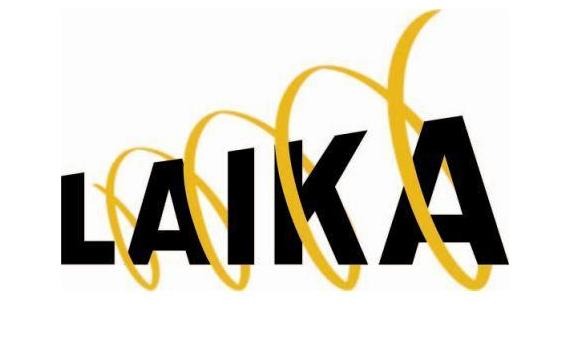 Laika has produced three gorgeous stop-motion features so far: Coraline, ParaNorman, and The Boxtrolls. Now there's a new one coming, as the fourth Laika movie has been announced as Kubo and the Two Strings. It's an original story from Paranormal writers Marc Haimes and Chris Butler which the company describes as "a sweeping, swashbuckling adventure set in a mythical ancient Japan."
As usual, the film is being animated at the company's home base in Oregon, and is being directed by company founder Travis Knight, who is also producing with Arianne Sutner (ParaNorman). The film uses, as the press release calls it, Laika's "innovative 3D stop-motion and CG hybrid technique."
Get the full voice cast list and more info on Kubo and the Two Strings below. 
The voice cast includes Academy Award winners Matthew McConaughey and Charlize Theron; Academy Award nominees Rooney Mara, Ralph Fiennes, and Brenda Vaccaro; and Art Parkinson, who plays Rickon Stark on Game of Thrones and who is providing the voice for the title character of Kubo.
The press release also describes the film:
In the epic fantasy, scruffy, kindhearted Kubo ekes out a humble living while devotedly caring for his mother in their sleepy shoreside village. It is a quiet existence – until a spirit from the past catches up with him to enforce an age-old vendetta. Suddenly on the run from gods and monsters, Kubo's chance for survival rests on finding the magical suit of armor once worn by his fallen father, the greatest samurai the world has ever known. Summoning courage, Kubo embarks on a thrilling odyssey as he faces his family's history, navigates the elements, and bravely fights for the earth and the stars.
Kubo and the Two Strings will open on August 19th, 2016; as with the three previous Laika movies, Focus will release Kubo and the Two Strings in the United States and Universal Pictures International will release the movie internationally. It is the first movie in the new three-picture partnership between LAIKA and Focus.
Travis Knight said,
Kubo and the Two Strings is a rare gem. It's a gripping yarn woven from Japanese folktales and mythology, with lost civilizations, mystical origami, noble heroes, star-crossed lovers, and blood-curdling monsters. At once epic and intimate, Kubo is a funny, intense, and ultimately uplifting fairy tale draped in some of the most bizarre and exciting imagery I've ever seen. Most importantly, it's deeply moving. It's a story that means something, a story that deserves to be told. In short, it's a LAIKA movie. And with a poetic script, sublime cast, and our freakishly talented artists and craftspeople, Kubo will be a strange, stirring, and altogether stunning film. I can't wait to share it with the world.