Kate Winslet Could Join Danny Boyle's Steve Jobs Biopic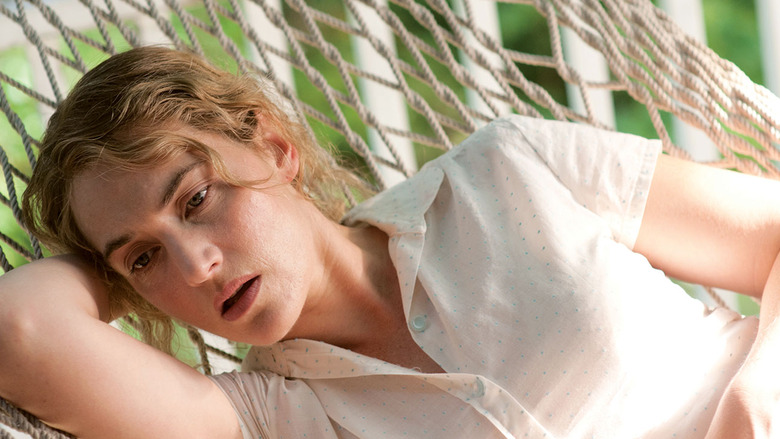 And now, an update on the Aaron Sorkin/Danny Boyle Steve Jobs film that doesn't come from a leaked e-mail. After Jessica Chastain and Natalie Portman passed on a role, it seems Oscar winner Kate Winslet is the latest actress up for the female lead in the film. She'd star opposite Michael Fassbender as Jobs, Seth Rogen as Steve Wozniak and Jeff Daniels as John Sculley. Read more about the Steve Jobs movie cast below.
Variety broke the news of the potential addition to the Steve Jobs movie cast. Winslet is currently in negotiations to join the film. And while they don't mention which role she's up for, it's likely Joanna Hoffman, part of the original Apple Macintosh dev team, who was also the only person who did marketing for the original Macintosh.
The film is currently set up at Universal and is inching closer to production.
If Winslet's negotiation works out, you have to imagine Danny Boyle is over the moon. Chastain and Portman are two of the best young actresses out there today, but Winslet is probably the best. She's only won one Oscar so far but that's likely because she's slowed down her work pace over the past few years. She's currently co-starring in the Divergent series and has a few movies in post production. She'll also soon be seen in A Little Chaos.
Not to bring everything back to the Sony hack but you have to wonder if Seth Rogen is still going to make this movie. Even if it doesn't come out for a year or so, it'll likely go into production soon. If you'd gone through what he's gone through over the past few days, it would make sense if you wanted to take some time off. Maybe the addition of an actress the caliber of Kate Winslet makes things a little easier.
What do you think of Winslet joining the Steve Jobs film?