Ralph McQuarrie Documentary: The Artist Behind The Magical Visuals Of Star Wars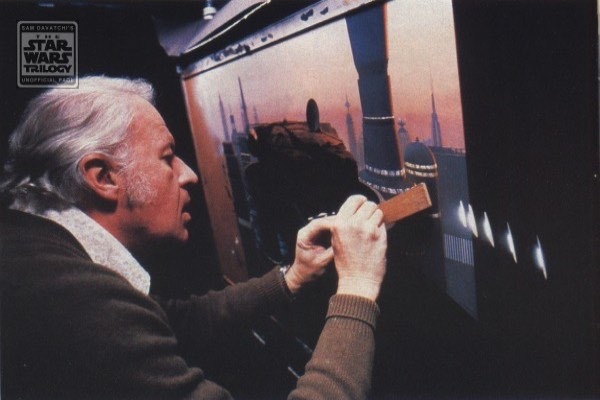 Artist Ralph McQuarrie's concept art was a huge influence on most of our childhoods — Star Wars, Battlestar Galactica, E.T. would not look the way they did if it had not been for McQuarrie's illustrations during the development phase. While McQuarrie died a few years back, his work is still a huge influence on the biggest movies coming out today — notably JJ Abrams appears to be going back to McQuarrie's old unused Star Wars concept designs for Star Wars: The Force Awakens — see some examples here. LucasFilm helped produced Ralph McQuarrie: Tribute to a Master for Star Wars Celebration VI in 2012. You can watch the five part Ralph McQuarrie documentary embedded after the jump.
Ralph McQuarrie Documentary
The official description for Ralph McQuarrie, Star Wars Concept Artist: Tribute to a Master follows:
Ralph McQuarrie, concept artist of the original Star Wars trilogy, was essential in bringing the characters, ships, and locales of a galaxy far, far away to life. In this special retrospective, Star Wars creator George Lucas, Industrial Light & Magic effects legend Dennis Muren, and many others discuss the impact of McQuarrie, his artistic gifts, and his legacy. This is part of the Ralph McQuarrie tribute Dreams and Visions Press produced for Star Wars Celebration VI in 2012, drawing from interviews conducted for a feature length documentary on Ralph McQuarrie that is currently in production.