Page 2: Thundercats, Star Wars, Simpsons, Doctor Who, Tarantino, Trek, Hobbit, Frozen, Better Call Saul, Indiana Jones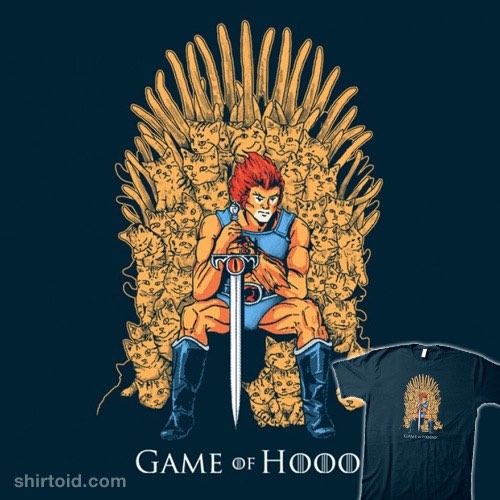 Page 2 is a compilation of stories and news tidbits, which for whatever reason, didn't make the front page of /Film. After the jump we've included 36 different items, fun images, videos, casting tidbits, articles of interest and more. It's like a mystery grab bag of movie web related goodness.
Header Photo: Game of Hooo! t-shirt
7 Films We Should Probably Ban Right Now, You Know Just In Case16 interesting facts about your favorite holiday movies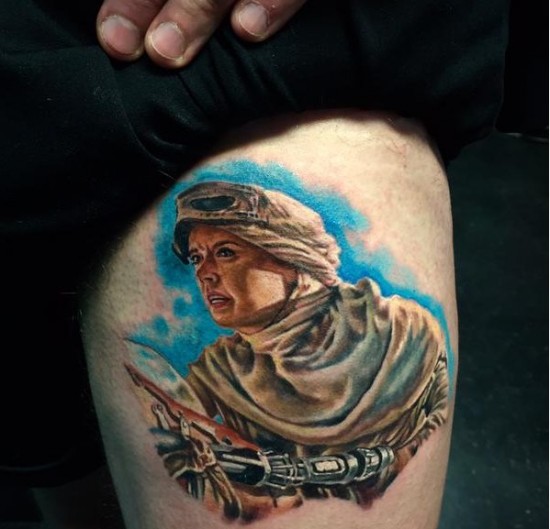 Star Wars: The Force Awakens: Rey on her speeder tattooAll The Scenes That Could Have Been Cut From The Hobbit TrilogyHow The Interview Got Made: A Timeline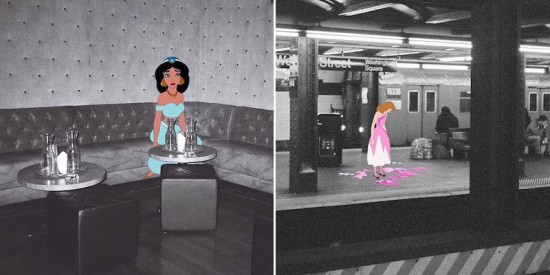 Photographer Brings Disney Characters To The Streets Of New York
5 Things We Learned About Moviegoing This YearHow the ticking of a clock helped editor William Goldenberg pace 'The Imitation Game'
Guy Gets 203 Simpsons Character Tattoos
45 minute interview with Paul Thomas Anderson
Blue Christmas – An Original Video Essay
DirecTV Launches Fox's Suite of Internet TV Services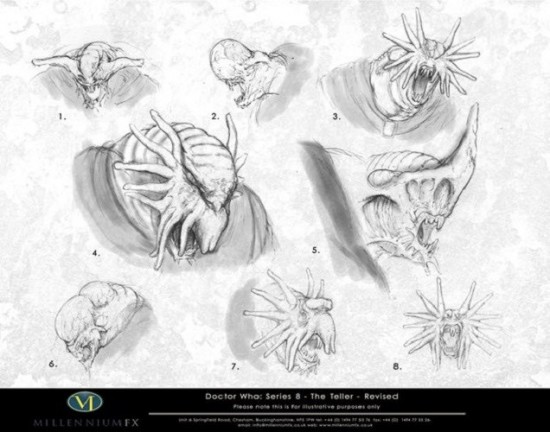 Concept Art Proves Doctor Who Season 8 Could Have Been Way Creepier
How the Director of 'Annie' Pranked the 'Lego Movie' Filmmakers
Every Quentin Tarantino Death
The Most Smile-Inducing Movie Moments of 2014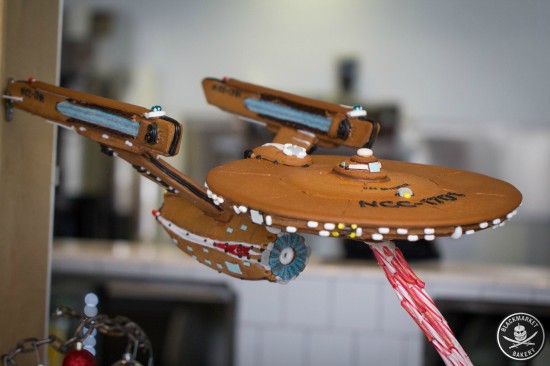 Gingerbread Enterprise
Global Franchises, Particle Physics, and Manhattan as a Hell Dimension: The Ghostbusters 3 Movies That Could Have Been
The Lord of the Rings Mythology Explained
'Mythbusters' reveal new format, explain cast changes — exclusive
2014 Rancho Obi-Wan Holiday Card
The Comics Economics Of Star Wars #1
Cosplay Boom: The Hobbit
How Nick Offerman Wrote Ron Swanson's Final Parks And Rec Line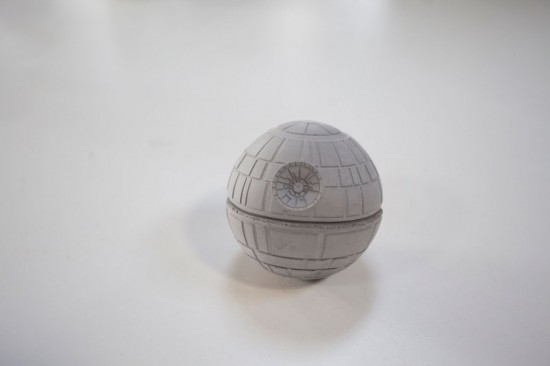 HOW TO MAKE A (CONCRETE) DEATH STARDavid Tennant Dropped A Doctor Who Easter Egg In Gracepoint That Will Make You Cry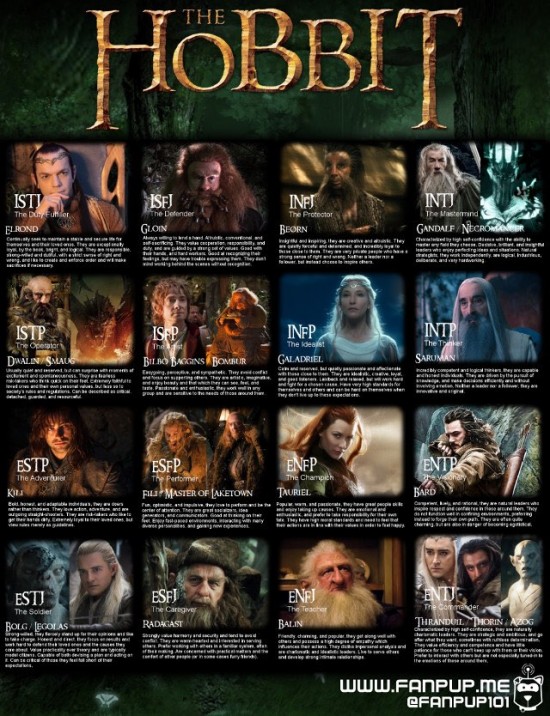 The Hobbit Characters Myers-Briggs Personality ChartWhy Night At The Museum 3 Is Actually The Touching Sendoff Robin Williams Deserves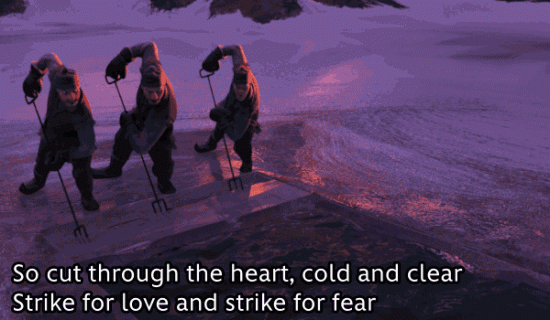 Frozen's Opening Song Predicts the Whole MovieEverything you need to know about the Sony hacks
The ThinkGeek Star Wars Holiday Special
Ron Howard, Ian McKellen, Michael Sheen Join BBC's 'Cinemaniacs'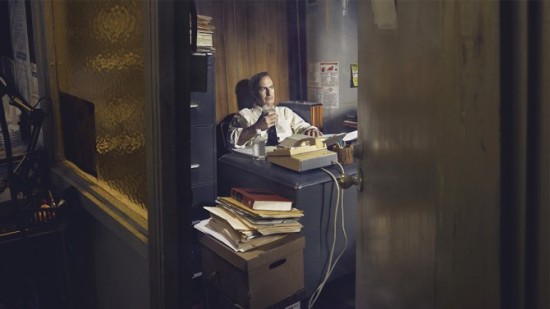 'Better Call Saul' Photo Reveals Saul Goodman at Work
Comcast Joins 4K Race with Launch of Ultra HD VOD App for Samsung TVs
The Force Awakens Taylor Swift Holiday Song (A Blank Space Parody)
'Hollywood Divas' Renewed For Second Season On TV One
A Mind-Blowing Explanation Of Existentialism In The Terminator Films
A Complete Ranking of Every Adaptation of A Christmas Carol
Indiana Bones – Raiders of the Lost Bark
The 14 Best Documentaries of 2014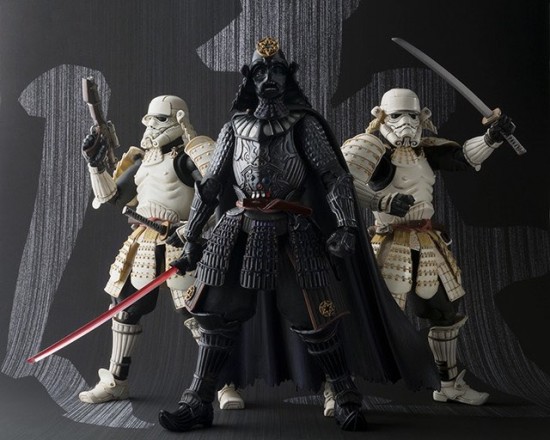 Bandaï – Star Wars Movie Realization Samurai Figures
Hulu Inks Streaming Deal For FX Series, Including 'Tyrant', 'The Strain' & 'AHS'
Fox News Should Air All Of 'The Interview,' Says Kimmel "Campaign"
Sarah Silverman To Star In HBO Pilot From 'Secret Diary Of A Call Girl' Creator
'Orphan Black' Season 3: "This Is War" Trailer
Dick Wolf's A&E Series 'Nightwatch' Gets a Premiere Date
If you have any interesting items that we might've missed that you think should go in /Film's Page 2 – email us!