''71' Trailer Starring 'Unbroken's Jack O'Connell As A British Soldier In Belfast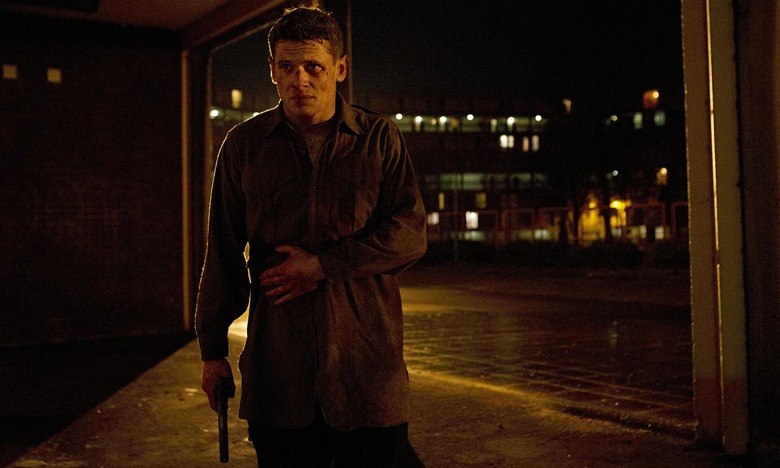 Next week's Unbroken is Jack O'Connell's highest-profile gig yet, but he was doing fine work long before Angelina Jolie came along. Starred Up and '71 are two of the roles that marked him as the Next Big Thing. The former opened a while ago, but the latter isn't coming out for another few months.
Directed by Yann Demange, '71 stars O'Connell as Hook, a young British soldier patrolling Belfast at the height of the Troubles. When a riot breaks out, he's accidentally abandoned by his unit. He struggles to make his way home through unfriendly streets, as various friends and foes try to track him down. Watch the '71 trailer after the jump.
The latest '71 trailer premiered on YouTube.
'71 is the Demange's feature debut, and based on reviews from the Berlin Film Festival it seems he's off to a great start. The film is currently sitting at a 97% on Rotten Tomatoes, with just one "Rotten" review out of 35. So what makes it so special?
Well, there's the story, which favors the personal over the political. Though the historical context is real and specific the tale of a young soldier trying to get home is universal. There's the intriguing mix of realist and genre elements — it's a gritty drama, but also a tense, effective thriller. And of course there's O'Connell, who's given few words but makes the most of them. '71 might be described as a star-making turn for him if Unbroken didn't already have that base covered.
'71 opens February 27, 2015.
'71 takes place over a single night in the life of a young British soldier (Jack O'Connell) accidentally abandoned by his unit following a riot on the streets of Belfast in 1971. Unable to tell friend from foe, and increasingly wary of his own comrades, he must survive the night alone and find his way to safety through a disorientating, alien and deadly landscape.