20 Movies To Watch During Christmas Week 2014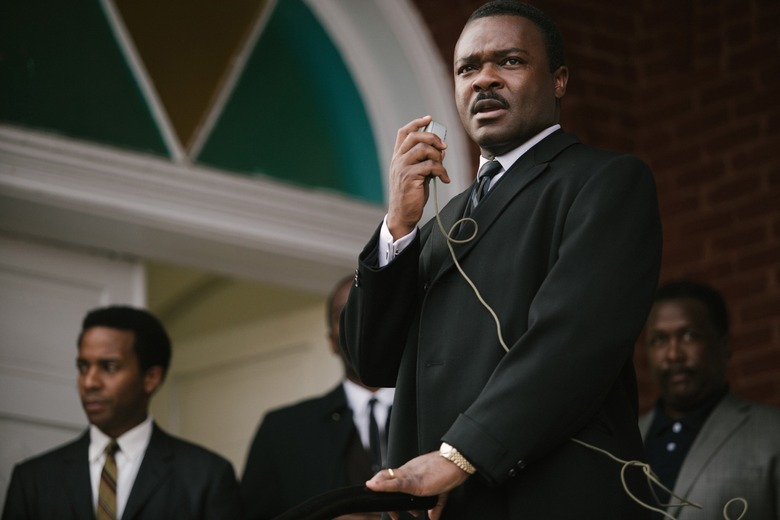 The Christmas vacation week has been a great time for movies for many years now. Knowing that people are on vacation and (possibly) eager to escape the odd family obligation or two, studios plan big releases for Christmas day, which is also conveniently one of the last big release dates of the year, making the time also a prime spot for the release of films with big award season campaigns. That means there are also many choices this week, from new releases to films that have been in theaters for a week or more, and the plethora of VOD offerings. So here's a list of twenty movies to watch this Christmas.
Here, we'll run down the big options for Christmas week movies, and give you some clue of which audiences might get the most out of each.
This isn't a list of Christmas films — we did a an internal poll of /Film's favorite Christmas movies, which is coming along later this week. Rather, this is a list of many other options you can see right now.
New to Theaters
Note: after press time, The Interview was also slated to play this week, and there is also the single-screen release of the Dardenne Brothers' Two Days One Night.
***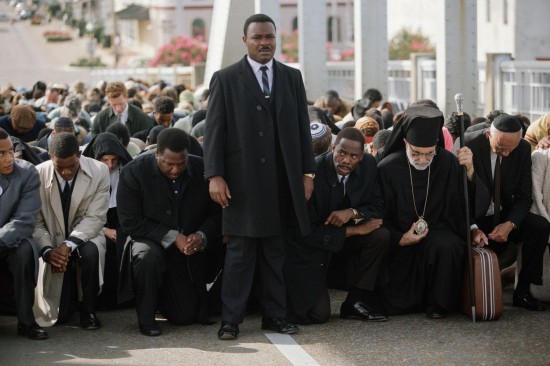 If you're interested in this month's must-see film: Selma
Ava DuVernay directs an excellent portrait of Martin Luther King, Jr. (played with resonant power by David Oyelowo) as the activist leads protests for African-American voting rights from Selma to Montomery, Alabama in 1965. Rather than attempting to depict the full span of King's life, this film focuses on a specific point in time, revealing King as a man who is as flawed and plagued by doubt as any of us — which makes his achievement all the more significant. Selma also does not shrink from showing the division within African-American communities as they responded to voting restrictions.
***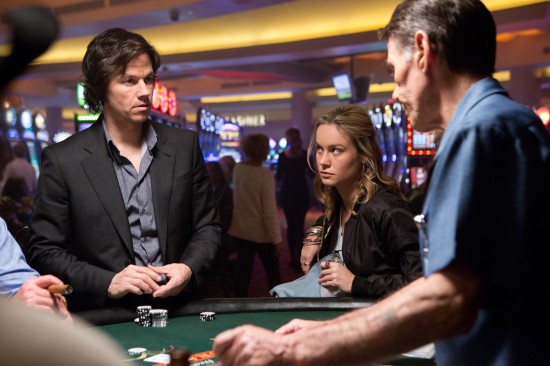 If you're looking for a set of command performances: The Gambler
Rise of the Planet of the Apes director Rupert Wyatt remakes a '70s picture that originally starred James Caan, now with Mark Wahlberg in the lead role of a college professor whose life is dominated by his gambling addiction. Some shockingly on the nose music choices and a fairly throwaway role for Brie Larson undermine the movie, but there's no mistaking the energetic performances from Wahlberg, Larson, Michael K. Williams, Jessica Lange, and John Goodman.
***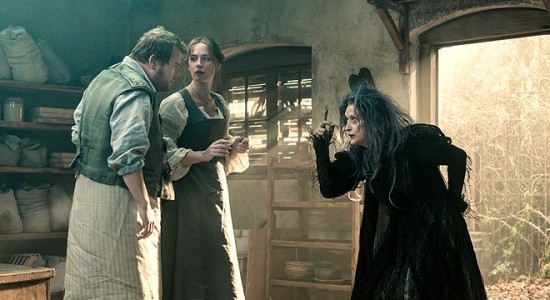 If you're looking for some escapism with a musical accompaniment: Into the Woods
This year's Christmas week openings are, by and large, not exactly feel-good family fare, but Rob Marshall gets closer than anyone else with his big-budget adaptation of Stephen Sondheim's musical. Several fairy tales are unified into something like a single story, but the real attraction is the star power, as the cast features Meryl Streep, Anna Kendrick, Chris Pine, and Emily Blunt.
***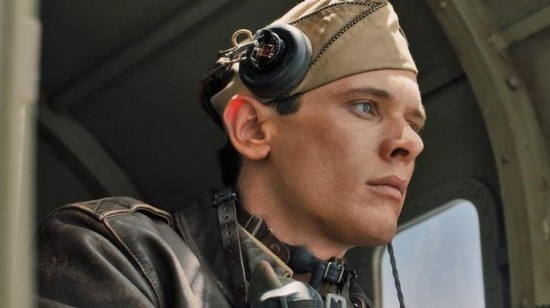 If you're looking for a tough but generally down the middle award-season effort: Unbroken
Angelina Jolie's second film as director looks like the product of someone who has spent time studying under Clint Eastwood — expect a straightforward tale of courage and perseverance in the face of great adversity as Jack O'Connell plays Louis "Louie" Zamperini, an Olympic athlete who spent two years in a Japanese POW camp after the B-24 on which he was a crew member crashed in the ocean south of Hawaii.
***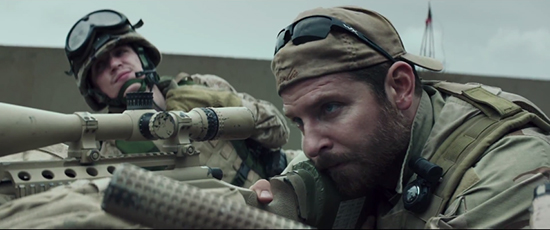 If you're from a military family, or if you're ready to see Bradley Cooper challenge himself: American Sniper
Speaking of Clint Eastwood, the man is back with his own biopic of a major figure in American military history. In this case the subject is Chris Kyle, the Navy SEAL sniper who was credited as the most lethal sniper in Navy history before his murder at a Texas shooting range in 2013. Bradley Cooper plays Kyle, and the film follows the man's conflicts both at war and at home, and especially deals with how the two environments clash in his psyche.
***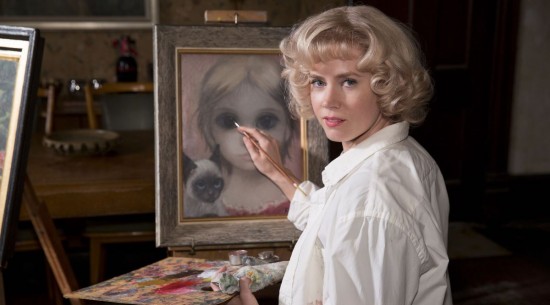 If you want an actor showcase, or a relationship gone wrong: Big Eyes
Tim Burton's latest film stars Amy Adams and Christoph Waltz as married couple Margaret and Walter Keane, who became famous in the '60s for Walter's paintings of big-eyed children. But the paintings were actually by Margaret; Walter took credit for her work, leading to a bitter battle between the two. Burton doesn't often turn to real-world stories — his last was Ed Wood, twenty years ago — so this is a pleasant change of pace for the director.
***
The new releases aren't the only thing going this week — there are quite a few options still in theaters.
***
Still in Theaters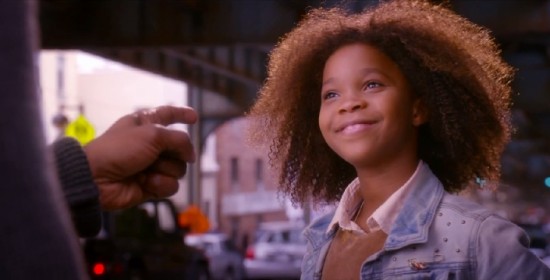 If you want an even more family-friendly musical than Into the Woods: Annie
This remake of the well-known story (once put on the big screen by director John Huston, and also once directed for television by Into the Woods filmmaker Rob Marshall) updates the story of a young orphan girl with some new music, and a title performance from Beasts of the Southern Wild discovery Quvenzhané Wallis.
***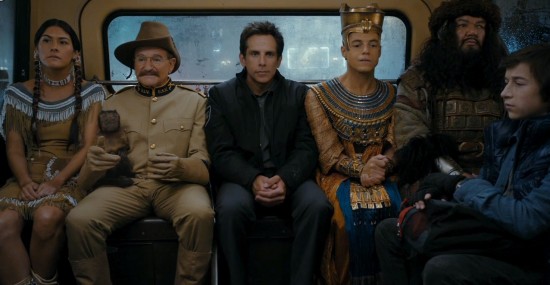 If you can't end 2014 without one last new performance from Robin Williams: Night at the Museum: Secret of the Tomb
There's no need to have any illusions about what this series is: it's a big, cartoonish bit of fluff. But it is also decent family fare, and it has one of the final performances from Robin Williams. It's the sort of thing you'll probably end up watching on cable during holidays to come, but for now we can take pleasure in Williams.
***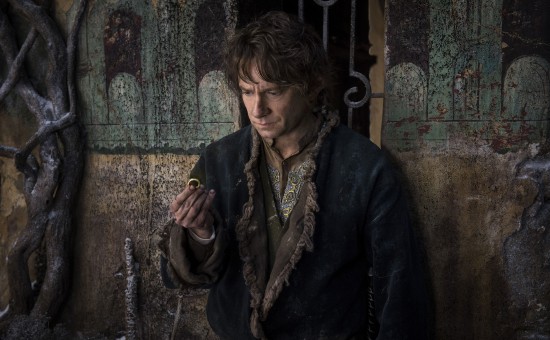 If you can't bear to leave Middle-Earth behind: The Hobbit: The Battle of the Five Armies
Peter Jackson's final film in the Hobbit trilogy features an over-abundance of digital work and rather little of the title character. But it does have some good moments in between all the fighting — notably a scene featuring Sauron, and a confrontation between Bard the Bowman and newly-crowned Dwarves king Thorin Oakenshield.
***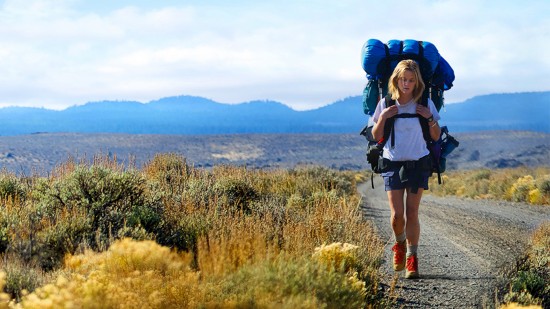 If you want to see Reese Witherspoon take total ownership of the screen: Wild
Dallas Buyers Club director Jean-Marc Vallee and screenwriter Nick Hornby are the support structure backing Reese Witherspoon, who plays a woman who takes to the wilderness after a series of significant setbacks in her personal life push her to a point of bottoming out. It's the sort of role that comes along rarely for any actor, and Witherspoon makes the most of it.
***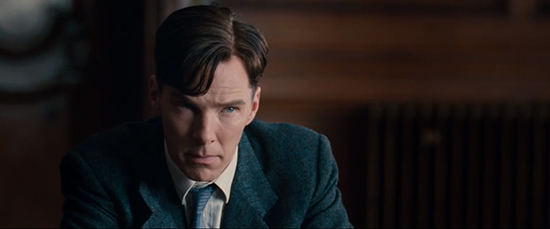 If you want more of Benedict Cumberbatch than The Hobbit can provide: The Imitation Game
It's the Oscar-bait season, and The Imitation Game is happy to play along, with a relatively unchallenging take on the story of computer science pioneer Alan Turing. But it gives Cumberbatch a chance to do some good work, and that's likely enough.
***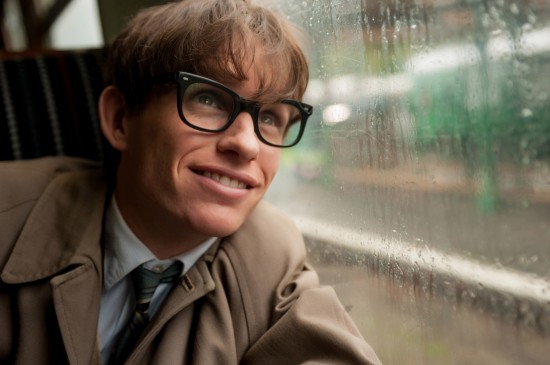 If you want a biopic with a true star turn: The Theory of Everything
Also squarely in the Oscar-bait race is this biography of Stephen Hawking, and like The Imitation Game the film gives its star — in this case Eddie Redmayne — a chance to shine. In fact, Redmayne is tremendously good as Hawking, never choosing the big obvious method to portray the physically stricken scientist when a smaller, more subtle option will do.
***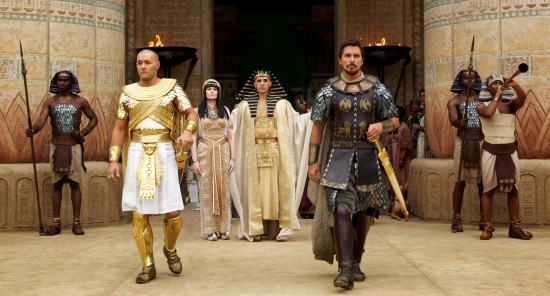 If you want to wonder why you didn't stay home: Exodus: Gods and Kings
Someone will probably be satisfied with Ridley Scott's long and very by the numbers take on the story of Moses and the passage out of Egypt, but chances are it won't be you. Seemingly cut down from a much longer cut (like some other Scott films, ahem Kingdom of Heaven) this is a film in which the hilariously whitewashed casting is only one of many problems. That said, keep an eye out for Ewan Bremner in an amusing turn as the guy who tries to explain away the plagues, which doesn't work out so well for anyone.
***
Films on VOD and Netflix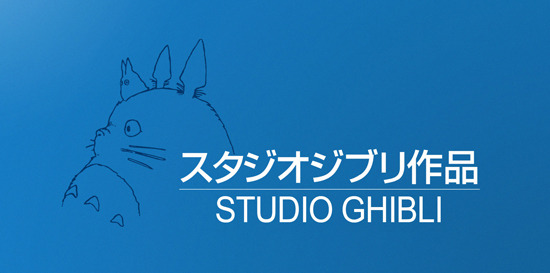 If it's too cold to go out, or any of a number of other reasons makes staying home seem like the best idea, there are still more choices to consider. And these are more out of the ordinary than most of the films in theaters, to boot.
***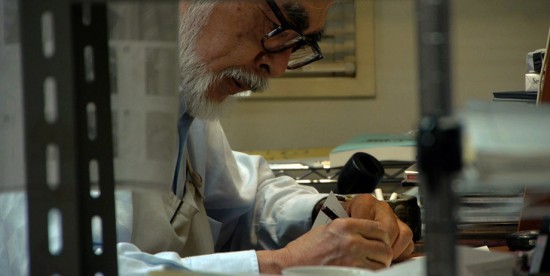 If you want an inside look at the working of a legendary studio: The Kingdom of Dreams and Madness
Get a look inside Studio Ghibli as Hayao Miyazaki works on his final feature film, The Wind Rises, as the studio's co-founder Isao Takahata works on his own late-career masterpiece, The Tale of the Princess Kaguya. Both a portrait of the men at work and a soft examination at how the animation business has changed in the past decade, this is an essential documentary for fans of animation.
***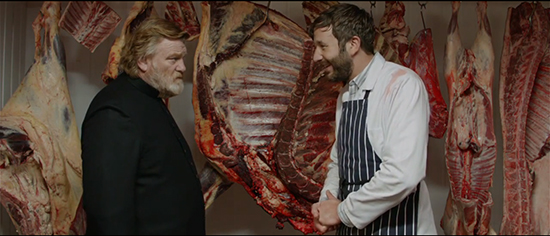 If you're in the mood for some blackly comic wordplay: Calvary
The Guard writer/director John Michael McDonald reteams with actor Brendan Gleeson, but goes in a different direction with this story of an Irish priest who is threatened with death thanks to the vengeful impulse of a once-molested churchgoer. It wasn't Gleeson's priest who did the horrible deed, but he is chosen to be the sacrificial lamb.
***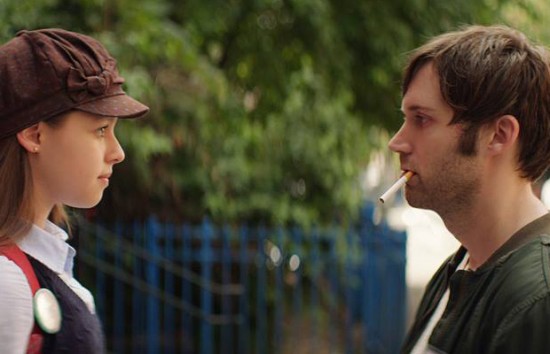 If you're ready for a surrogate father/daughter tale with a strong visual sense: Before I Disappear
Perhaps not the best choice if you're looking for a significantly plot-driven film, Before I Disappear follows a suicidal guy (Shawn Christensen, here acting as writer/director/star in an expansion of his own short film) who must temporarily take charge of his precocious niece as they both make their way through some of New York's seamier nighttime landscapes.
***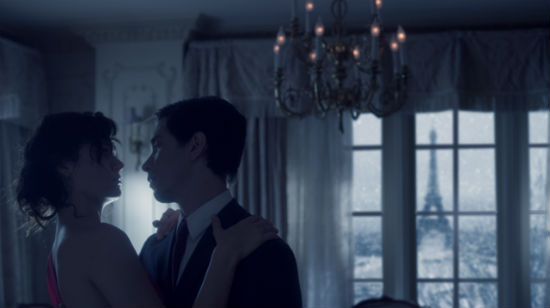 If you want to see an unusual but very effective romantic story: Comet
Germain has been wild about this fractured love story, which stars Emmy Rossum and Justin Long as a couple whose years-long long relationship is seen through a time-jumping structure that allows us to experience five significant periods in their life — but not always with overt indication of which part is which.
***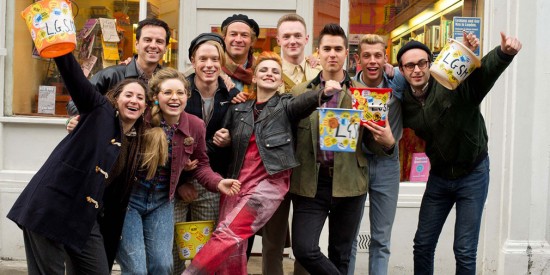 ***
If you want a far more entertaining take on gay culture than The Imitation Game: Pride
Relatively overlooked in the US so far, this 1984-set comedy takes place in Margaret Thatcher's Britain, and follows a group of LGBT activists in London who raise money to support families of mineworkers who are on strike. And, perhaps not surprisingly, the mining and gay communities turn out to get along pretty well, and a great cast (including Bill Nighy, Dominic West, Andrew Scott, Imelda Staunton, Paddy Considine and Larissa Jones) gets a chance to shine.
***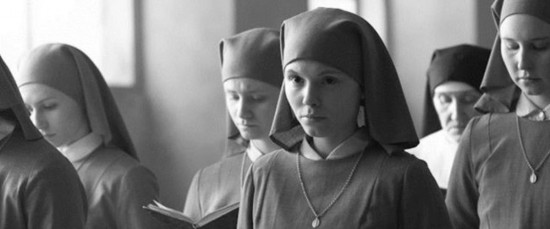 If you want to see one of the year's best films: Ida
A strong contender to win the Best Foreign Film Oscar when the awards roll around in February, this Polish film about a would-be nun who is tasked with facing up to some old family issues before taking her final vows is stunningly gorgeous and almost perfectly pitched as the young woman learns impossibly difficult things about her family past, and through them is forced to confront much bigger issues facing her country, and her own spirituality.
***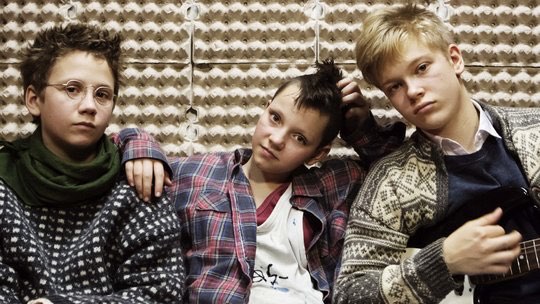 If you want to see the year's best coming of age story: We Are the Best!
We can't highlight this one enough — the story of three girls who form a punk rock band in early '80s Sweden is not just one of the year's best films, but a mind-bogglingly good examination of the all-too familiar process of finding your own voice and place in a world that will only give you as much attention as you're able to command for yourself.
***