LOL: James Gunn Figures Out Peter Quill's Father In 'Guardians Of The Galaxy 2'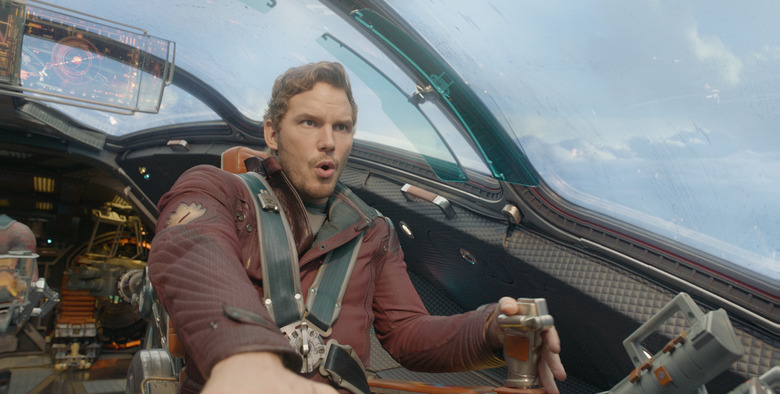 One of the biggest mysteries at the end of Guardians of the Galaxy is the identity of Peter Quill's father. He is obviously special, as it was his genes that helped Quill survive while holding an Infinity Gem. Going into the sequel, his identity will certainly be mentioned and one of the few people who knows the answer is James Gunn. The writer and director of Guardians of the Galaxy 2 will soon write the script to the movie, set for release May 2017 and, in a new photo, he reveals a list of people who may or may not be Peter Quill's father. It's really funny. Check out the Peter Quill Father worksheet below.
Here's Gunn's "Peter Quill's Father" worksheet via Instagram: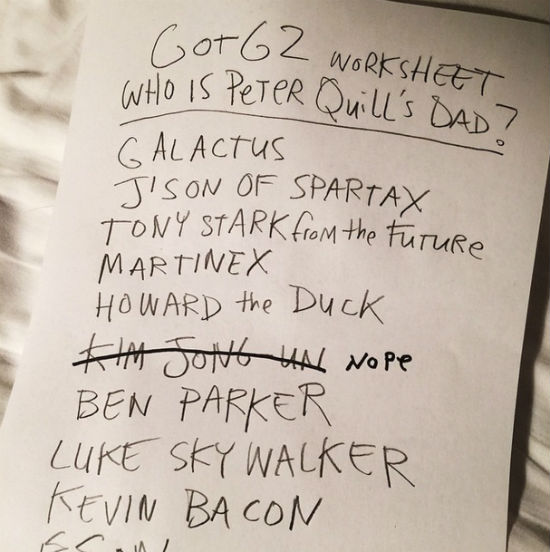 Funny stuff.
You have to wonder though, is there any clue here? What does it say below Kevin Bacon? Gunn loves playing with his fans.