Richard Linklater's 'School Of Rock' Is Coming To Broadway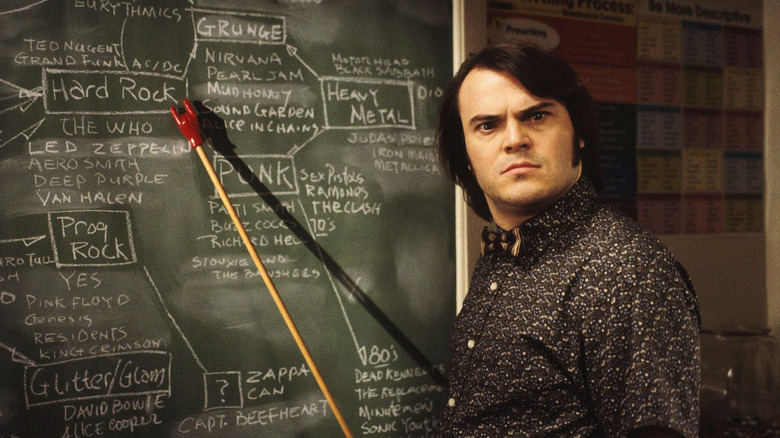 Director Richard Linklater is having a pretty great year. He's making his next movie just as his last one, Boyhood, is on its way to a possible Oscar or two. But despite a resume of absolutely amazing films (Before Sunset, Dazed and Confused, Waking Life) his most successful sometimes get forgotten. That's the 2003 film School of Rock starring Jack Black and written by Mike White. The unique story of a slacker, posing as a substitute teacher, who turns private school kids into his own band, is a real crowd-pleaser and much different from the more introspective films Linklater is known for. It ended up grossing over $80 million, which is more than double his second most successful film.
Since its release, School of Rock has found a place in the hearts of its fans and a permanent spot on cable television. But now, it's getting a new resurrection. In 2015, School of Rock is coming to Broadway with an absolutely amazing team. Read more about the School of Rock musical below.
Variety reported on the School of Rock musical, which will open December 6, 2015 at the Winter Garden Theater in New York.
Now here's the crazy part. The book for the show (aka the non-singing dialogue) was written by Julian Fellowes, the creator and head writer of Downton Abbey. And the music is by Andrew Lloyd Webber, the man behind The Phantom of the Opera, Jesus Christ Superstar, Evita and so many other classic musicals.
The Winter Garden is where Cats (another big Lloyd Webber musical) lived for decades and is one of the bigger venues on Broadway. Placing it there shows a pretty big confidence in the show. Then again, it recently housed the Rocky musical.
I'm a huge fan of School of Rock and think this creative team (which also includes lyricist Glenn Slater and director Laurence Connor) is amazingly encouraging. But really, as long as the musical ends with this song, all will be well.
Would you check out the School of Rock musical?