'Kumiko The Treasure Hunter' Trailer: Bridging 'Fargo' And Urban Legends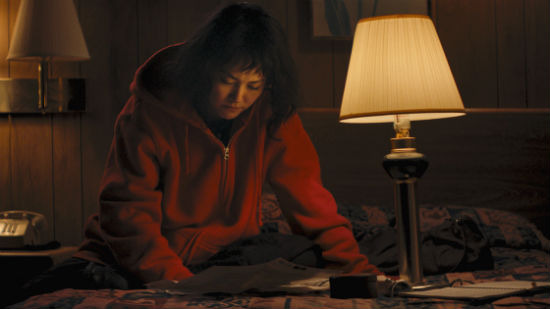 Snopes killed the urban legend, but strange and unprovable stories can still live on in film. And there's often a grain of truth at the bottom of the most unbelievable story. For Kumiko, the Treasure Hunter, the truth is this. In 2001 a Japanese woman, Takako Konishi, was found dead in the snow in North Dakota. Misinterpretations led to the idea that Takako failed to realize that the film Fargo was a piece of fiction, and that she was searching for the money buried in the snow by Steve Buscemi's character. That story went around for a while, until it was disproved in 2003. But David and Nathan Zellner have turned the strange tale into an elegant film about loneliness and the willpower and specific insanity required to chase wild dreams. Have a look at the Kumiko the Treasure Hunter trailer below.
Kumiko the Treasure Hunter opens on February 27, 2015. Yahoo has the trailer.
Kumiko is a frustrated "office lady" whose imagination transcends the confines of her mundane life. Kumiko becomes obsessed with a mysterious, battered VHS tape of a popular film she's mistaken for a documentary, fixating on a scene where a suitcase of stolen cash is buried in the desolate, frozen landscape of North Dakota. Believing this treasure to be real, she leaves behind Tokyo and her beloved rabbit Bunzo to recover it – and finds herself on a dangerous adventure unlike anything she's seen in the movies.