'The Empire Strikes Back' Live-Read Cast Revealed, Features J.K. Simmons As Darth Vader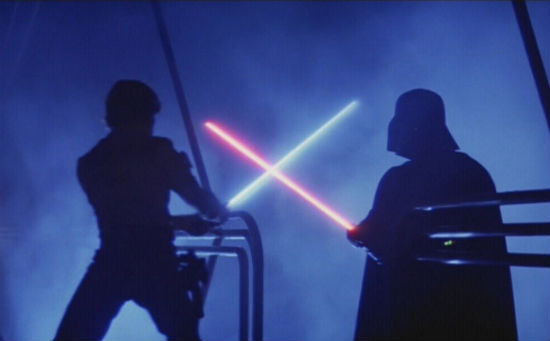 Jason Reitman's live-read series has been a hot ticket at LACMA for a few years. The director chooses a new cast to read a well-known, sometimes classic script live on stage as a one-time performance. (We've covered many of these events in the past.) This year, among other films, Reitman has chosen one script with a particular appeal: The Empire Strikes Back. Most of the scripts chosen for live reads are oriented very much around character and dialogue; the event is just a bunch of people sitting on stage, after all. But the Empire Strikes Back live read will be one of the few to feature a script that is effects-heavy — meaning the audience will have to imagine a lot of what's going on as the actors read the pages.
But the cast of characters is still tremendous, and some of the actors have now been revealed. They include Aaron Paul as Luke Skywalker, and J.K. Simmons as Darth Vader.
EW revealed the cast, and Reiman talked a bit about casting, and you can read most of his comments at that link.
Of Aaron Paul, he said,
The first thing I had to figure out was who is going to be the voice of Luke. My first instinct was, 'Who is the actor most like Mark Hamill today?' But five minutes into that, I'm thinking we already have that, we already have Star Wars as it is. What is the opposite of that? ... 

Jesse from 

Breaking Bad 

questions authority in a much different way than Luke Skywalker does. He growls at it, and his annoyance at his journey will be unique from the traditional boy-to-man transition.
The rest of the cast as announced so far is:
J.K. Simmons as Darth Vader
Dennis Haysbert as Lando Calrissian
There are obviously a few big reveals left, including the actors for Han Solo and Princess Leia, as well as a few smaller parts. (Some of whom may be played by actors playing other primary roles, or by utility players that take on a few different parts.)
The Empire Strikes Back live read takes place this Thursday, December 18. Tickets are here; the event will take place at the Ace Hotel in Downtown Los Angeles.