Hugh Jackman Confirms 'X-Men: Apocalypse' Talks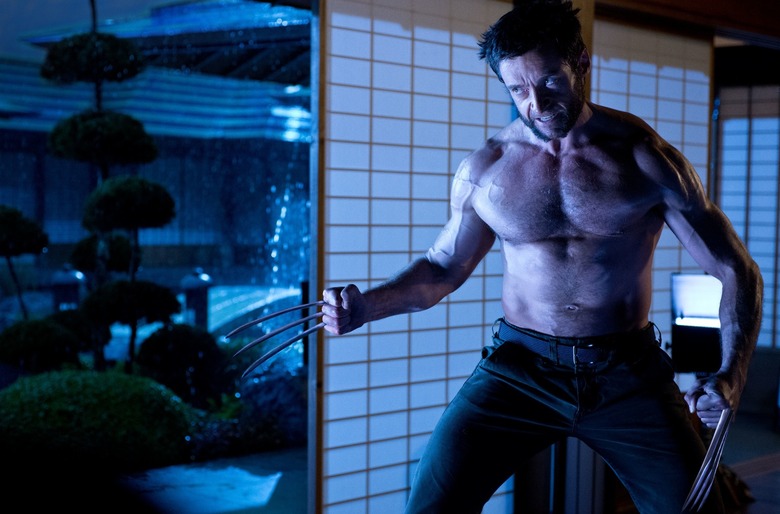 There will come a day when Hugh Jackman hangs up his Wolverine claws for the very last time. But that day isn't coming for another couple of movies. Jackman confirmed in a recent interview that not only is he working "really hard" on a new Wolverine, he's also been in discussions about X-Men: Apocalypse.
Read the Hugh Jackman X-Men Apocalypse comments after the jump.
Speaking to Happy Sad Confused, Jackman teased his X-Men: Apocalypse return.
I have been speaking with the guys and I am not at liberty to tell exactly what's going on. Which is largely framing my answer here. But there's still a lot unknown, actually, about that. What I do know is there are some very exciting things about integrating the whole X-Men world, including the Wolverine movie. There's some really cool things going on.
As for the next Wolverine movie, Jackman stated, "[James] Mangold and I are working on it really hard and I'm very very excited about that, actually."
X-Men: Apocalypse will focus mostly on the First Class cast, but writer Simon Kinberg has said it will "certainly" involve some original trilogy stars as well. Jackman has long been expected to reprise his role and his new comments confirm he's in talks.
However, he did not say how big his role would be. He probably won't be as central to the narrative as he was in X-Men: Days of Future Past, seeing as Fox is trying to push the newer cast. For all we know, it could be a brief cameo like the one he had in X-Men: First Class.
It's also interesting to hear Fox is planning to unify the X-Men universe, even as it plans spinoffs for Deadpool, Gambit, and possibly Mystique. Perhaps that means we can look forward to more overt links between those standalones and the main X-Men series.
X-Men: Days of Future Past essentially nullified the original trilogy timeline, so Fox has a lot of narrative freedom right now. They're not obligated to stick to the portrayals of characters and events from the original trilogy, even though the broad strokes liekly won't change.X-Men: Apocalypse opens May 27, 2016. Bryan Singer is directing. Core cast members James McAvoy, Michael Fassbender, Jennifer Lawrence, and Nicholas Hoult will return, while Oscar Isaac joins as titular villain Apocalypse.
The next Wolverine is dated for March 3, 2017. Mangold, who helmed 2013's The Wolverine, is expected to direct.