Video: Why You're Wrong About 'Top Gun'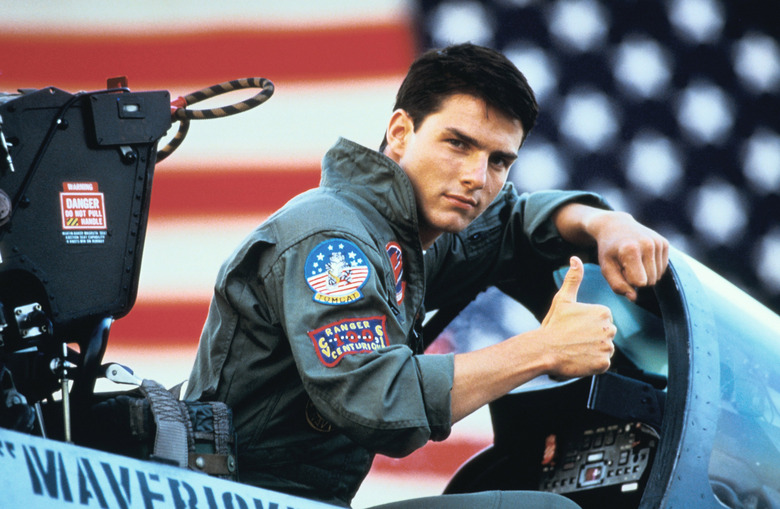 We may receive a commission on purchases made from links.
Maverick was a phony.
So says Amy Nicholson in our latest video essay collaboration about Top Gun (See our previous discussion of Synecdoche, New York, Part 1 and Part 2). Nicholson, who's recently published an enjoyable and insightful biography of Tom Cruise, believes that Maverick wasn't actually a tough guy – he was just a scared kid playing a tough guy.
Hit the jump to check out the Why You're Wrong About Top Gun video essay and see if you're convinced.
Why You're Wrong About Top Gun Video Essay
Directed by Tony Scott, the 1986 movie Top Gun starred Tom Cruise as a student at the Navy's elite fighter weapons school competing to be best in the class. The $15 million movie was a huge hit at the box office, grossing 345 million worldwide. The movie was also nominated for four Academy Awards and won the Oscar for best music original song.
Amy Nicholson wrote Tom Cruise: Anatomy of an Actor (Cahiers du Cinema), a 191 page book which looks at ten roles by the actor, "each studied in a dedicated chapter, and identifies the key elements that made the performances exceptional – carefully examining the actor's craft for both a professional audience and movie fans alike."
This title looks at Hollywood icon Tom Cruise. First cast by Francis Ford Coppola in The Outsiders (1983), he gained international notoriety in the mid-1980s thanks to Tony Scott's Top Gun (1986). One of the most sought-after actors, Cruise has oriented his career to blockbusters, with a predilection for action and science fiction, starring in such movies as Michael Mann's Collateral (2004), Steven Spielberg's War of the Worlds (2005), the Mission: Impossible series (1996, 2000, 2006, 2011) and Joseph Kosinski's Oblivion (2013).
Tom Cruise: Anatomy of an Actor is available in hardcover on Amazon.com.