'Knight Of Cups' Trailer: Christian Bale Is A Lost Soul For Terrence Malick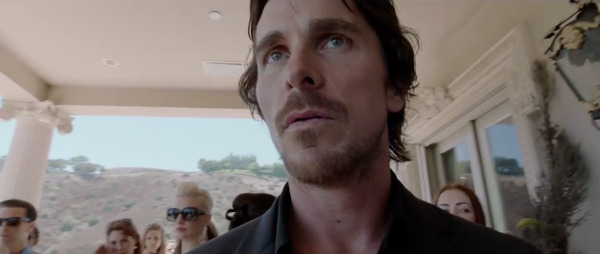 If you've thought over the past couple years that Terrence Malick has been too tied to a specifically contemplative tone and aesthetic, then Knight of Cups could be a partial antidote to feelings taken out of To the Wonder and The Tree of Life. When this film was announced earlier today as one of the Berlin Film Festival selections set to premiere in February, we couldn't tell you much more than the title and the fact that the film stars Natalie Portman, Cate Blanchett and Christian Bale. Now we've got the Knight of Cups trailer, and while this is recognizable as a Malick film, it is also noticeably different than his recent work.
Sure, there's some of the now-signature Malick aesthetic here, and that reflective voiceover. But as we see Christian Bale playing (apparently) a guy who has lost himself in easy pleasures, there's also more overt energy here than we've seen in Malick's work over the past couple decades. There's also that glossy modern LA setting, which isn't something we're used to seeing from the director. Check out the trailer below.
Trailer via Deadline and YouTube.
There's no official synopsis for Knight of Cups, but the cast also features Brian Dennehy, Antonio Banderas, Freida Pinto, Wes Bentley, Isabel Lucas, Teresa Palmer, Imogen Poots, Armin Mueller-Stahl and the voice of Ben Kingsley.