LOL: Watch Steven Spielberg And Alfred Hitchcock Face Off In An Epic Rap Battle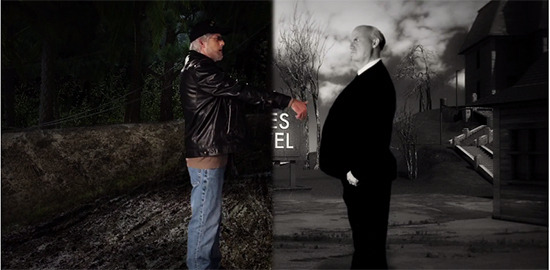 The Epic Rap Battles of History video series has been going for a couple years. The crew behind the show, which is in its fourth "season," consistently manages to create simple beats and entertainingly brutal verbal disses by ringleaders Peter Shukoff and Lloyd Ahlquist, and some impressive costumes for the core cast that performs as various figures from history, pop culture, and the creative scene. The latest entry pits Steven Spielberg against Alfred Hitchcock in a multi-act verse showdown. But this is an extra-long episode — typically each combatant gets a couple rounds in — with two big guns stars. Check out the epic rap battle between Spielberg and Hitchcock below.
Epic Rap Battle Spielberg Hitchcock
Here's the making-of footage for the episode. These guys started doing these a few years ago for less than $100 per episode, but now that each episode routinely garners over 10m views, they're able to leverage a few more resources.
The team also recently released a "Ghostbusters vs. the Mythbusters" battle, which is a bit better than the Spielberg v. Hitchcock episode.