Find Out Which Actresses Are Up For 'Pirates Of The Caribbean 5' Female Lead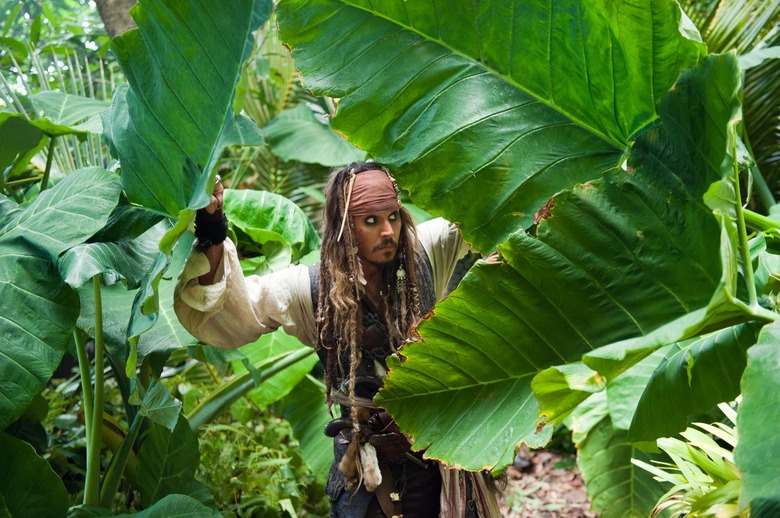 Geoffrey Rush and Orlando Bloom rumors notwithstanding, it looks like Johnny Depp's Jack Sparrow will making new friends (and enemies) in Pirates of the Caribbean 5. Javier Bardem was set as the villain a couple months back, while Brenton Thwaites booked the sidekick role a few weeks back. Now Disney is eyeing a whole bunch of up-and-coming actresses for the female lead including Kaya Scodelario (The Maze Runner) and Gabriella Wilde (Carrie).
Get details on the potential Pirates of the Caribbean female lead after the jump. 
Variety reports Disney is planning to test several young stars for the last major role in Pirates of the Caribbean 5. In addition to Scodelario and Wilde, contenders include Lucy Boynton (Miss Potter), Alexandra Dowling (The Musketeers), and Jenna Thiam (the original French version of The Returned).
The character is expected to be the love interest to Thwaites's character, a British soldier who teams up with Jack Sparrow. As such, the actresses will be doing chemistry tests with Thwaites next week. It's clear that Disney isn't really interested in casting a major star, as none of these women are household names. Pirates of the Caribbean and Depp's Jack Sparrow are the big draws; they'll boost whichever actress books the part and not the other way around.
As previously reported, Bardem will play a ghost captain bent on avenging his brother's death, which he believes was caused by Captain Jack Sparrow. Previous Pirates of the Caribbean stars rumored to return are Rush, Bloom, Jack Davenport, and Ian McShane, but as of now Depp is the only one confirmed to reprise his role.
Pirates of the Caribbean 5 has been brewing for a while already. By the time it opens, it will have been 6 years since the last installment, Pirates of the Caribbean: On Stranger Tides. That one made a ton of money — over $1 billion worldwide — but wasn't much loved by fans or critics. If Pirates of the Caribbean 5's slow process means Disney is taking its time to get things right, that's probably for the best.Joachim Ronning and Espen Sandberg are directing Pirates of the Caribbean 5. Production will begin in early 2015 for release on July 7, 2017.