Ryan Gosling Wanted For 'Sinister Six', But He Wants To Be A 'Ghostbuster'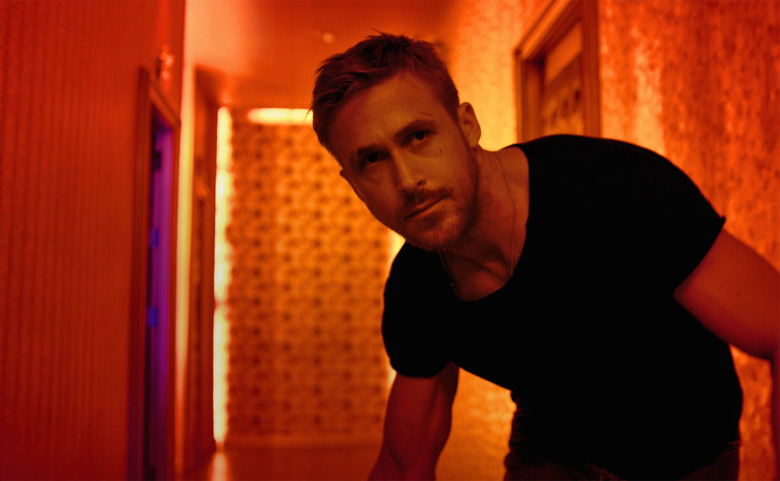 Ryan Gosling has kept a pretty low profile lately, but that could change soon as he is being considered for two major projects. Sony reportedly wants him for Sinister Six, while Gosling himself is interested in Paul Feig's Ghostbusters reboot.
If he signs on for the latter he may join Emma Stone and Jennifer Lawrence, who are also among Feig's wishlist for the cast. More details on the possible Ryan Gosling Sinister Six and Ghostbusters casting after the jump.
Gosling's career prospects have come up in leaked emails from the Sony hack. Amy Pascal, co-chairman of Sony Pictures Entertainment, asked Michael De Luca, co-president of production for Columbia Pictures, what projects Gosling wanted to do with them. De Luca responded, "It's Ghostbusters according to Ilene [Feldman, Gosling's manager]."
In a later email to Hannah Minghella, Columbia's other co-president of production, Pascal wrote of the Ghostbusters reboot, "There is one make [male] part paul is planning. How insane would that be... He also wants jennifer [Lawrence] and Emma [Stone]." Pascal also sent an email to Feldman asking to talk to Gosling about Sinister Six and Jobs, adding, "you tell me what ehe [sic] is interested in."
Since the messages date back to October, it's unclear whether Gosling is still in consideration for those roles. We already know, for example, that he didn't wind up getting the Jobs gig. But as far as we know, Sinister Six and Ghostbusters are still casting.
Gosling would certainly be a big get for Sinister Six, but so far he hasn't shown much interest in superhero movies. He was previously eyed for Warner Bros.' / DC's Suicide Squad and Marvel Studios' Doctor Strange, but neither of those panned out. Who knows, though — he likes to mix things up, so maybe a big-budget blockbuster will be just the new experience he's looking for.
As for Ghostbusters, it's anyone's guess at this point who'll star. It's interesting to know there's one major male role, since so far we've only heard it described as an "all-female" reboot. So far, Lawrence and Rebel Wilson have both confirmed they've spoken with Feig.
[Source: The Daily Beast]