This Week In Trailers: Deli Man, R100, The Taking Of Tiger Mountain, Stand, The Second Best Exotic Marigold Hotel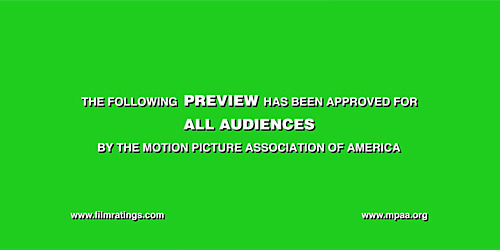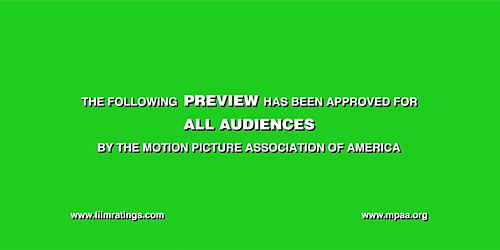 Trailers are an under-appreciated art form insofar that many times they're seen as vehicles for showing footage, explaining films away, or showing their hand about what moviegoers can expect. Foreign, domestic, independent, big budget: What better way to hone your skills as a thoughtful moviegoer than by deconstructing these little pieces of advertising? This week we get hooked up for an annual plan of domination, grab some corned beef, wonder at a tiger taking down a horse, watch who we kiss in Russia, and see if we can get an early check out at the Marigold Hotel.
R100 Trailer
I don't know what crazy ass hole this has come out of but I'm all in.
Director Hitoshi Matsumoto who last blew our collective third eyes with Big Man Japan is back with something that seems to embrace a similar gonzo ethos in giving us a story and blowing out any notion of restraint. What I appreciate here about the trailer is that we need no real backstory about our protagonist in order to establish what world we've now entered or that as a leg is brought up to kick him in the side of the head it all makes perfect sense with a few seconds worth of explanation. After that, it's a glorious ride though sights and sounds that you can't really put into normal classifications. This movie is creating its own language and reality. Through the trailer, though, it is made deceptively simple to understand what brought us here and why we are delighting in this man's misery. Count this one as a journey I am excited to get started.
Deli Man Trailer
I make no apologies: I love these kinds of documentaries.
There are times when I like my in-depth examinations and ruminations into why the economy collapsed but there are times when I need to know why piling corned beef a half a foot high is a "thing." In steps director Erik Anjou, to put onto film what people have been responding to for generations: a good deli plate. What's more, is that this trailer is damn efficient. It cuts to the quick about the role and history of the delicatessen in our culture while also turning to make this a movie about small business owners and their calling in life. I don't think the subject matter is going to create ripples within anyone's Best Of list but when a trailer that's as good as this comes along you have to recognize it's flavor and give it some attention.
The Taking of Tiger Mountain Trailer
My introduction to director Tsui Hark was 2000's Time and Tide.
After getting a taste for the man's aesthetic, and delving into his back catalog, I all but lost touch with his goings on until Detective Dee surfaced four years ago. Fortunately, this now works as his most recent work as it looks like a pastiche of wild action and an unreality that somehow works completely well. There's a passion for the zaniness of a movie that wants to play in a world where logic, reality, and physics, take on a more elastic meaning. While this may be an adaptation of an adventure novel, and it has all the gravitas of an Indiana Jones movie, I feel like we haven't had many movies that have pulpy appeal like this does. No, nothing really makes any sense whatsover and, yes, it does feel like all the clips that were available for this trailer were chosen by bingo balls in determining which order they appear but the fact is that I'm entranced by its silliness and welcome its tiger-taking-down-a-horse visions of grandeur with open arms.
Stand Trailer
It's tough to be in Russia right now.
Whether you're a journalist who finds themselves on a short list of potential targets, a regular citizen who has seen the value of the ruble drop like a lead BB plunked into a pond, caught in the turmoil of their beef with Ukrane, or a gay citizen who finds themselves a scofflaw based on its laws, it's not an ideal situation. What I like and find frightening about director Jonathan Taieb's vision of a Russia where homosexuality is viewed through the lens as something to be hidden knowing full well we're about to welcome in 2015 is how absolutely claustrophobic it feels. The trailer wonderfully paces itself by meting out information in a way that puts everything into perfect context. We know what we're dealing with, we understand who is in peril, and the moments we're given are visceral. I'm anxious for him. We feel like we, ourselves, are in danger. There isn't much distance at all, literally, put between us and our protagonist which works in this trailer's favor; without it, you see, it becomes something we can distance ourselves from instead of having to assess, like he does, every moment and whether it's a threat. Powerful.
The Second Best Exotic Marigold Hotel Trailer
I didn't see the first one and I don't plan on seeing the second.
When I see a director like John Madden, the man who gave us Shakespeare in Love (yet another one of his movies I've consciously skipped for better or worse), toiling in work like this I am comforted knowing that there is a segment of the population who responds favorably to it. The favorable reviews the first one received are proof enough that there's an audience that desires stories like this but I'm not sold on the idea that there's anything particularly novel or interesting about anything this trailer wants to try and pitch. Again, I realize I'm not the target demo but, it's just as well, the use of The Spencer Davis Group's "Gimme Some Lovin'" is intonation enough that this is a Boomer's world and I'm just living in it, watching their trailers.
Nota bene: If you have any suggestions of trailers to possibly be included in this column, even have a trailer of your own to pitch, please let me know by sending me a note at Christopher_Stipp@yahoo.com or look me up via Twitter at @Stipp
In case you missed them, here are the other trailers we covered at /Film this week: