'Skull Island' Gets New Title And 2017 Release Date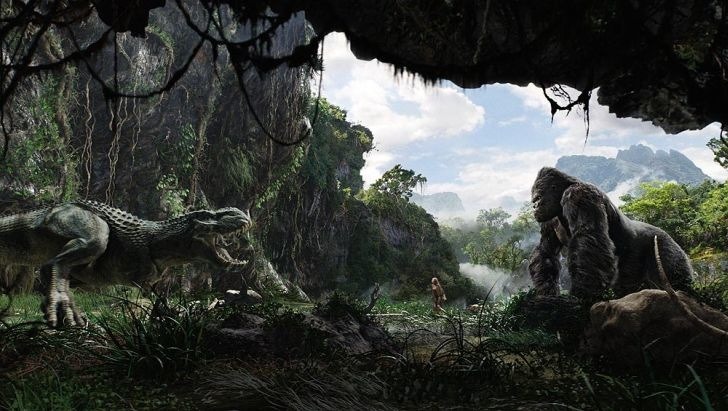 The King Kong prequel Skull Island just got a new title and release date. Directed by Jordan Vogt-Roberts and starring Tom Hiddleston, the film is now called Kong: Skull Island. Additionally, it has moved from November 4, 2016 to March 10, 2017. It'll be released in 3D and IMAX 3D.
Below, read the brand new plot description for Kong: Skull Island.
Here's the new plot description of Kong: Skull Island:
In the spirit of its worldwide blockbuster Godzilla, Legendary Pictures presents a bold new take on the mythos of another iconic beast with KONG: SKULL ISLAND, which stars Tom Hiddleston (The Avengers and Thor series).  Directed by Jordan Vogt-Roberts (The Kings of Summer) and written by John Gatins (Flight) and Max Borenstein (Godzilla), KONG: SKULL ISLAND will fully immerse audiences in the mysterious and dangerous home of the king of the apes as a team of explorers ventures deep inside the treacherous, primordial island.  Legendary's story honors the foundations of existing King Kong lore, but places it in an entirely new, distinct timeline.  Thomas Tull (Godzilla, The Dark Knight, Pacific Rim) and Jon Jashni (Godzilla, upcoming Warcraft) will produce and Alex Garcia (Godzilla) will executive produce.  The film will be released in 3D and IMAX 3D by Universal Pictures.
Not a lot of information there that we didn't already know but, it's very encouraging that things are moving forward like this. If you follow the director on social media, you've probably seen that he's been all over the world looking at some absolutely beautiful locations. Lush, evocative natural landscapes. One can only assume, these are the initial location scouts for what we'll all see, in 3D and IMAX 3D, on March 10, 2017.
As of right now, there is already a movie opening that weekend, the Untitled Kevin Lima Bollywood Musical, which is an animated project being released by Fox. So, no big competition on that front. This date is a few weeks ahead of another Legendary project, Pacific Rim 2. Gonna be a busy few weeks for those guys.
What do you think of the new title, Kong: Skull Island?