'Blackhat' Trailer: Only Chris Hemsworth Can Stop A Global Hack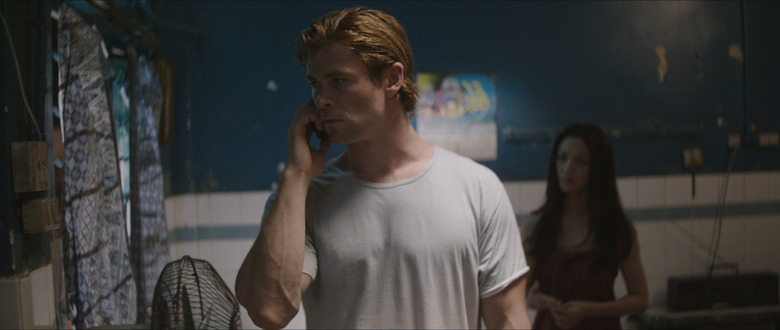 Cyber-crime is in the air, and as it turns out, the timing couldn't be better for Michael Mann's upcoming thriller Blackhat. Chris Hemsworth plays an incarcerated hacker who makes a deal for freedom by working with the feds to stop a criminal who can, apparently, hack anything, anywhere. The recent Sony hack looks like nothing compared to this guy's effort — he can shut down and even destroy nuclear sites, and render any system inoperable. Check out the new Blackhat trailer below.
The trailers for this film haven't quite been spectacular, but we're holding on to the idea that this is all a sales pitch for what looks like it could be a film very much in the classic Michael Mann vein, in which obsessive types are pitted against one another.
Trailer via Yahoo. Blackhat opens on January 16.
Set within the world of global cybercrime, Legendary's Blackhat follows a furloughed convict and his American and Chinese partners as they hunt a high-level cybercrime network from Chicago to Los Angeles to Hong Kong to Jakarta. Directed and produced by Michael Mann, the film stars Chris Hemsworth, Viola Davis, Tang Wei and Wang Leehom, and it is written by Morgan Davis Foehl and Mann.  Legendary's Thomas Tull and Jon Jashni produce alongside Mann, while Alex Garcia and Eric McLeod serve as the executive producers.  www.blackhatthemovie.com