Andy Serkis' 'Jungle Book: Origins' Delayed To 2017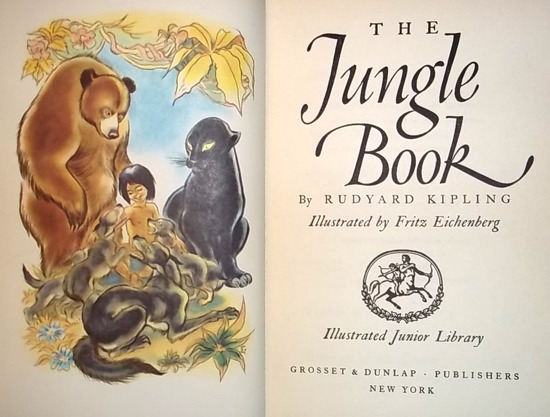 Andy Serkis has been busy lately, running around with Avengers and exploring a certain galaxy far, far away. But it'll be a while yet before he gets to tromp through the jungle. Warner Bros. has delayed Serkis' Jungle Book: Origins by a full year, penciling it in for a new date in 2017. More on the Jungle Book Origins release date after the jump. Jungle Book: Origins has moved from October 21, 2016 to October 6, 2017. The live-action adaptation of Rudyard Kipling's short stories will be Serkis' directorial debut. Geostorm, Dean Devlin's environmental thriller starring Gerard Butler, will now take over the 2016 slot.Jungle Book: Origins has a strong cast lined up already. Serkis himself will play Baloo, while Rohan Chand plays Mowgli. Also lending their voices to the project will be Benedict Cumberbatch (Shere Khan), Christian Bale (Bagheera), Cate Blanchett (Kaa), Naomie Harris, Tom Hollander, Eddie Marsan, and Peter Mullan.
The film will reportedly take a "true-to-life" approach to animal behavior. "What I love about the screen adaptation by Steve and Callie Kloves is it's very truthful to the original book; it doesn't shy away from its darkness," Serkis has said of the screenplay. "The jungle is a Garden of Eden and a wonderful place for Mowgli to grow up in, but also is a place of fear and a place of threat."
No specific reason for the delay was given. Sources tell THR the original 2016 date was never meant to be a firm deadline, just a temporary placeholder. With studios booking weekends up to five or six years ahead, it's no longer unusual for a film to get a release date before it's even entered pre-production.
Jungle Book: Origins' updated release date gives Serkis more time to work on the extensive visual effects, as well as more breathing room in general. He has two massive movies coming out next year, Avengers: Age of Ultron and Star Wars: The Force Awakens.
However, it also means Jungle Book: Origins will open a full two years after Disney's competing project, which is due out October 9, 2015. Disney's The Jungle Book is being directed by Jon Favreau and features a similarly star-studded cast including Ben Kingsley (Bagheera), Idris Elba (Shere Khan), Bill Murray (Baloo), Scarlett Johansson (Kaa), Christopher Walken, Lupita Nyong'o, and Giancarlo Esposito.
Jungle Book: Origins will also arrive one year after the studio's other boy-in-the-jungle tale, Tarzan. That one is dated for July 1, 2016 and is directed by David Yates, with Alexander Skarsgård, Samuel L. Jackson, Margot Robbie, and Christoph Waltz starring.