Angie's Most Anticipated Films Of 2015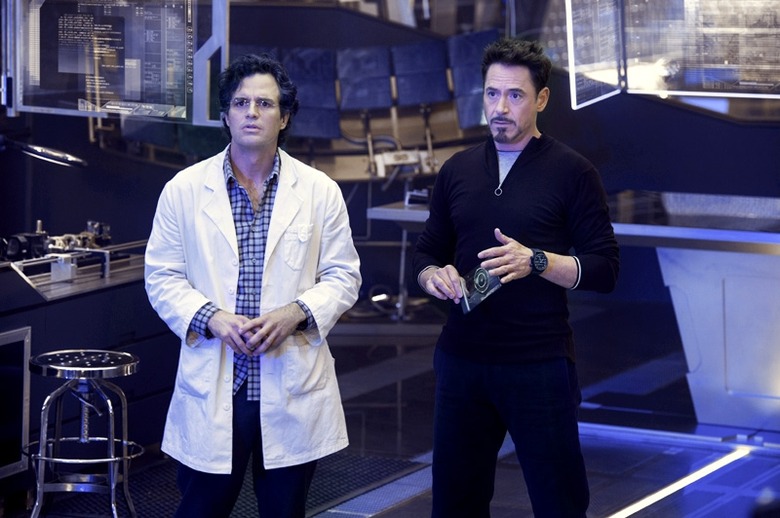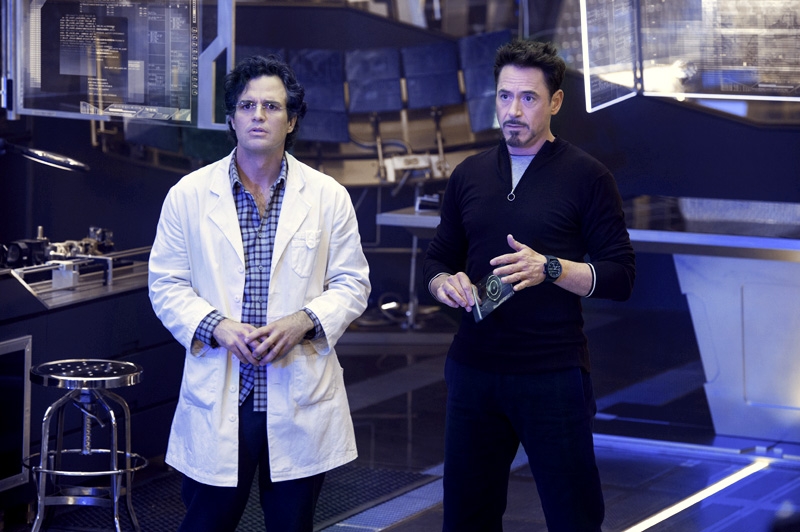 Even as I scramble to get in a few more 2014 releases before I close the book on this year, I'm looking forward to 2015. Next year promises to be huge for Hollywood, packed as it is with big-name sequels like Star Wars 7 and Avengers 2. But it also looks like a good time for movie lovers, not just movie studios. A lot of those tentpoles look genuinely good. And a lot of riskier ventures look like they'll pay off. And that's not even getting into all of the indie gems buried ahead, waiting for us to discover them at Sundance or Toronto or what have you.
Films from the last category were naturally left off my list, as I can't get excited for a movie I haven't heard of yet or know nothing about. But for a list of the films (big and small) that I do know about, and am eagerly looking forward to, join me after the jump. 
[For additional looks forward to movies in 2015, see our additional staff lists from Peter Sciretta, Russ Fischer, and Germain Lussier.]
Odds and Ends
This list is purely subjective, and definitely not predictive. I'm not saying these are going to be the best films of next year, or even the films I personally am going to like best next year. They're just the titles I'm most anxious to see at this point in time, for whatever reason.
First, we have some odds and ends that didn't quite make my top 10, but that I'm nevertheless dying to see.
Of course I'm curious about this one. Everyone in the known world is curious about this one. It might be a disaster, it might be an epic success, or (most likely) it'll fall somewhere in between. Whatever the case, it's going to be something to talk about for years to come.
Dinosaurs + Colin Trevorrow + Chris Pratt = I'm not quite sure, but I can't wait to find out. The Safety Not Guaranteed director was an unexpected choice to helm, but also an intriguing one, and Pratt's star seems to rise higher with every passing month. Plus, who doesn't love dinosaurs?
I wasn't especially interested in the idea of a Mad Max sequel when it was first announced, and as the production process got rockier I was ready to write this one off as a flop. But then: holy shit that trailer. And oh my God that other trailer. If the actual movie is half as good as its promos, we're in for a real treat.
It's the new Quentin Tarantino. That's reason enough to look forward to The Hateful Eight, but if you need more there's also the colorful cast and the tense premise: Eight strangers who have reason to hate one another are stuck together in a snowstorm. Presumably, lots of talking and lots of bloodshed ensue.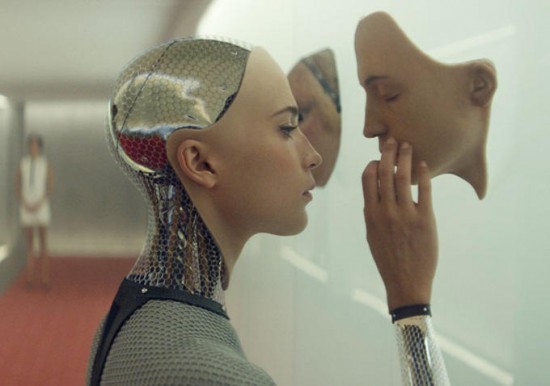 Ex MachinaAlex Garland has penned lots of great sci-fi screenplays for others to direct, including 28 Days Later..., Sunshine, Never Let Me Go, and Dredd. With Ex Machina, he finally gets to direct himself. The results so far look as intriguing as anything he's written for anyone else.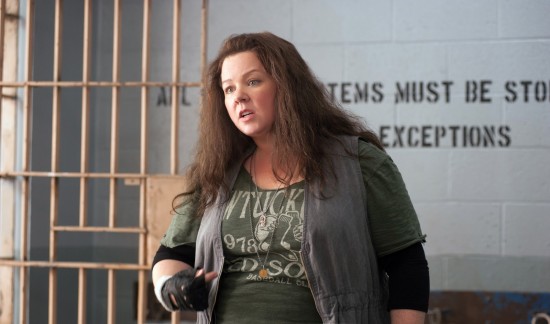 Spy
The Paul Feig-Melissa McCarthy relationship is a gift that keeps on giving. Spy stars McCarthy as a female James Bond type and surrounds her with actors you'd think would be more likely to show up in an actual James Bond movie, like Jason Statham and Jude Law.
Anyone bemoaning the current state of the grown-up romcom should keep an eye out for Focus. Directors Glenn Ficarra and John Requa know their way around a good love story, having directed Crazy, Stupid, Love. and I Love You Phillip Morris, and leads Will Smith and Margot Robbie seem to sizzle together.
It's thankfully difficult to imagine Craig Zobel's Z for Zachariah being more horrifying his last film, Compliance, but here's hoping it's just as smart. Future A-lister Margot Robbie plays a young woman who thinks she's the last survivor of an apocalypse until two mysterious men (Chris Pine and Chiwetel Ejiofor) show up.
What is there to say about this one? I'm not expecting high art. I don't anticipate Minions being one of the best films of the year. What I am expecting is 90ish minutes of cute overload. With a cast that consists of minions, minions, and more minions, it's hard to believe Minions won't deliver.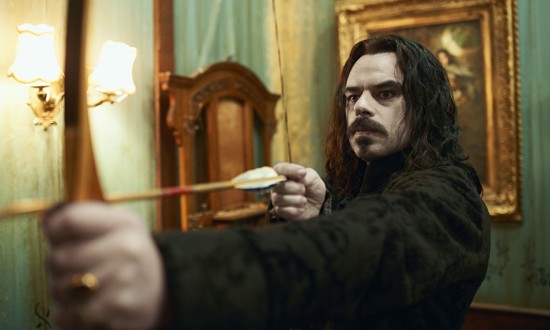 Still Alice, Mommy, and What We Do in the Shadows
It seems kind of unfair to include these in my most-anticipated list since all of them have debuted at film festivals already, meaning I've already read tons of reviews and seen all the trailers. On the other hand, it seemed equally unfair to leave them out completely, since they're some of the most exciting titles coming up on the horizon.
Still Alice has, by all accounts, an absolutely stellar performance by Julianne Moore at its core. Mommy has broken the heart of seemingly every movie critic I've talked to. And What We Do in the Shadows involves the spectacular line "We're werewolves, not swearwolves."
And now, onto my top 10...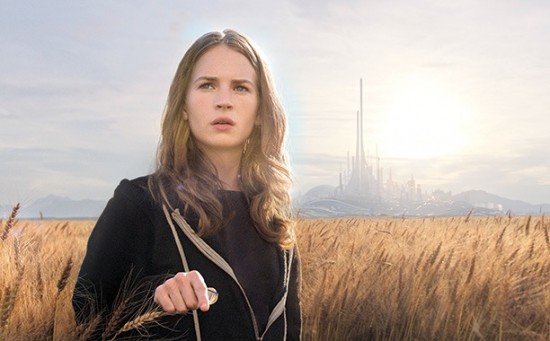 10. TomorrowlandBrad Bird ventures into the unknown with Tomorrowland, an original sci-fi adventure that actually looks like an original sci-fi adventure rather than a knockoff of a hundred other films. Yet there also seems to be a timeless quality to it, right down to the gritty, almost steampunk-y setting I saw in the NYCC footage. It's a big film about big dreamers, made by a big dreamer himself.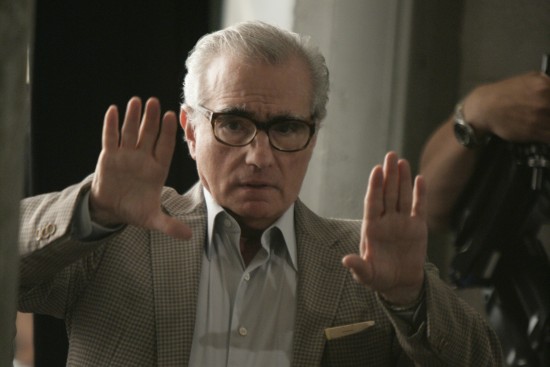 9. SilenceMartin Scorsese is a director I'll follow basically anywhere. Even when I don't love the movie he's made (e.g., The Wolf of Wall Street), I'm always glad to have seen it. Which is amazing, really — it's hard to think of many artists who've been as consistently good for as long as he has. Silence also features a pretty unusual-sounding story, following two Jesuit missionaries (Andrew Garfield and Liam Neeson) in 17th century Japan.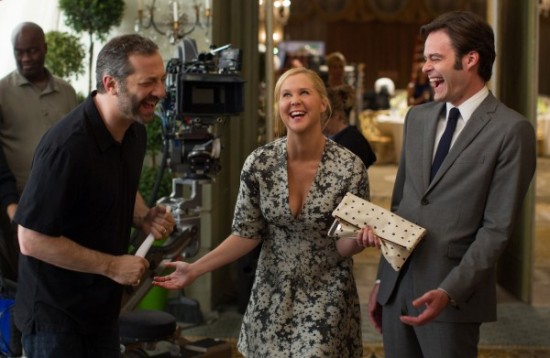 8. TrainwreckJudd Apatow is a director who needs to get away from shaggy self-indulgence and regain bright snap of his early work. Amy Schumer is a fresh, funny talent who deserves to be a much bigger star than she is. Their raunchy sensibilities seem like a match made in heaven, and they have the potential to up each other's game. Plus, the Trainwreck supporting cast is to die for — it includes Marisa Tomei, Brie Larson, Daniel Radcliffe, Ezra Miller, and the alien queen herself, Tilda Swinton.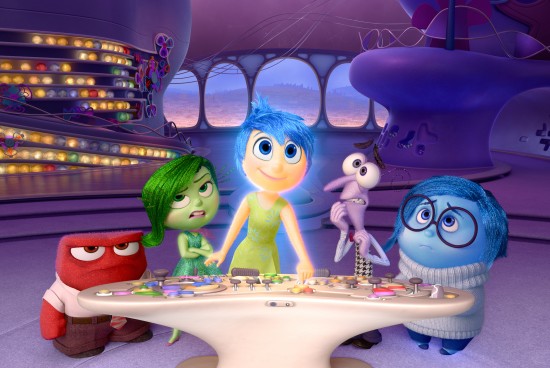 7. Inside Out
Lately, even the most ardent Pixar defenders have had to admit the studio seems to have lost a step. It's going to the sequel well an awful lot these days, and its last original effort Brave ranked nowhere near Pixar's finest. I'm pinning my hopes on Inside Out to prove that the studio's still got it. The premise — it goes inside the mind of a young girl — is one of Pixar's most inventive yet. In Pete Docter's very capable hands, it could very well turn out to be magic.
Forget Fifty Shades of Grey. Guillermo del Toro's haunted house tale Crimson Peak looks like the twisted romance of my dreams. The footage shown at Comic-Con had a creepy-sexy vibe underscored by the Eyes Wide Shut tune used as a temporary soundtrack. Jessica Chastain, Mia Wasikowska, Tom Hiddleston, and Charlie Hunnam make for an undeniably attractive cast, but the gorgeous Gothic home looks like the real star of the show.
There's been a special place in my heart for The Little Prince ever since the first time I read Antoine de Saint-Exupéry's book as a child. The odds of any movie adaptation doing justice to this delicate classic felt low, but that first trailer moved me half to tears. Hand-crafted stop-motion animation looks like a perfect fit for the story's wistful tone, and the CG-animated framing device seems to draw the 70-year-old fable into the modern world.
If Avengers: Age of Ultron was just a two-hour version of that amazing superhero party scene, it'd probably be battling for the #2 slot on my list. As it is, I'm happy to settle for an amazing superhero party scene plus lots of big expensive blow-'em-up action. The Marvel formula has become a familiar one, but damned if I'm not looking forward to hanging out with all my favorite superheroes again — especially since the Civil War saga is about to blow the group back up again.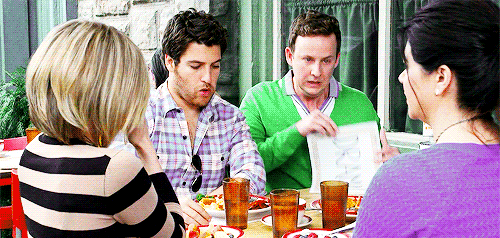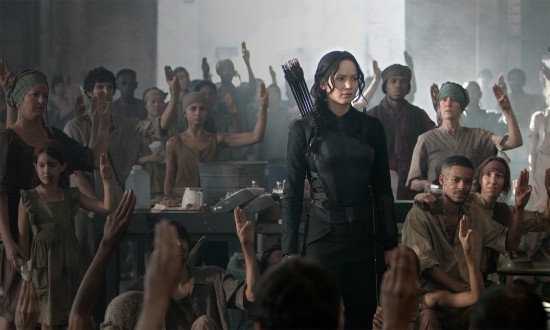 3. The Hunger Games: Mockingjay, Part 2
Cinemas are positively clogged with dystopian YA franchises these days, and yet none of them hold even a candle to The Hunger Games. For that matter, few action franchises of any origin are as smart and dynamic as The Hunger Games. This year's Mockingjay, Part 1 was the darkest, deepest, most evocative entry yet, and I can't wait to see the Lawrences Francis and Jennfier take this story to its thrilling conclusion.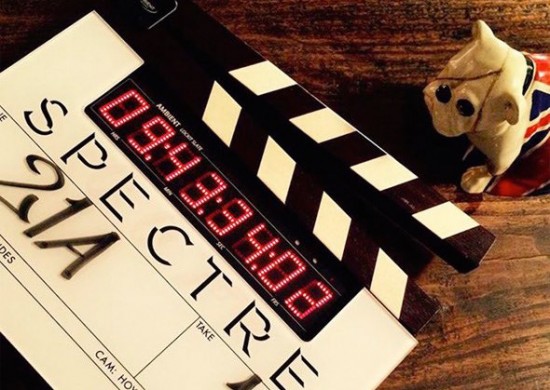 2. SpectreSkyfall was big-budget action filmmaking at its finest. It put the twinkle back into James Bond's eye after two mopey installments (one great, one not so great), introduced one of the most memorable Bond baddies of all time, made the stakes intensely personal for our iconic hero, and did it all with tons of style. Spectre promises much of the same cast and crew, plus the addition of Christoph Waltz as (we've heard) a certain iconic Bond villain.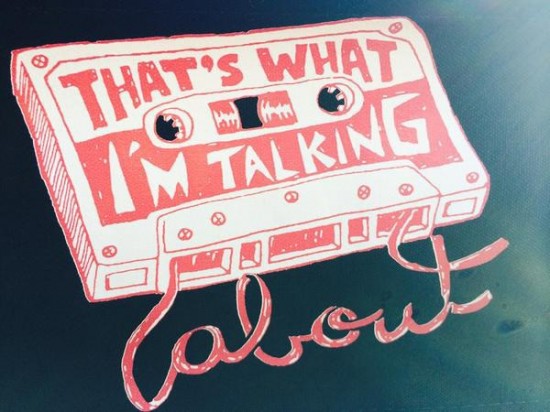 1. That's What I'm Talking AboutRichard Linklater's Before Midnight was my most highly anticipated film of 2013, and then my favorite film of 2013. His Boyhood was my most anticipated of 2014, and then my favorite film of 2014. It should come as no surprise that That's What I'm Talking About — touted as a "spiritual sequel" to Dazed and Confused, one of my favorite movies of all time — is my most highly anticipated film of 2015. And if the pattern holds, we'll probably be talking about it again in about a year when I name it my favorite film of 2015.
***
[For additional looks forward to movies in 2015, see our additional staff lists from Peter Sciretta, Russ Fischer, and Germain Lussier.]