Cool Stuff: Over Two Dozen Images From 8th Annual 'Crazy 4 Cult' Art Show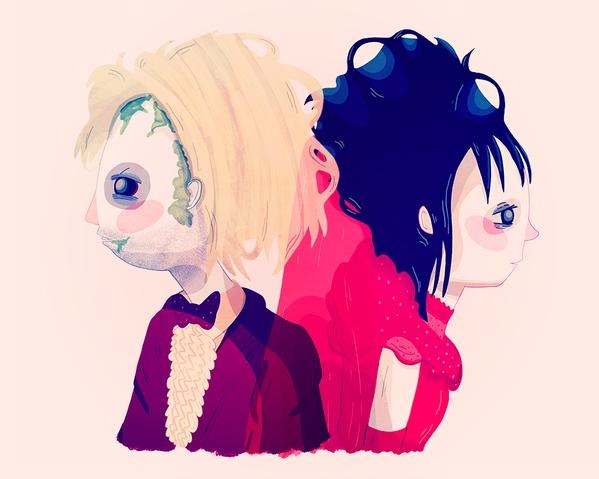 Eight years ago, a small gallery in Los Angeles had a crazy idea. To do an art exhibit that's wasn't highbrow like most gallery shows, but instead comprised only of work based on popular culture. It's an idea that has since not only spawned an entire subculture of pop culture art, but numerous copycats, launched the career of hundreds of artists, been the subject of two books, multiple documentaries, and filled the walls of apartments all over the world.
After two years moonlighting on the East coast, the original pop culture art show, Crazy 4 Cult, is back in Los Angeles on December 12 for it's eighth year. Once again around 100 artists have created art based on cult movies big and small. There's stuff from Beetlejuice, Pulp Fiction, Willy Wonka and the Chocolate Factory, Predator, Godzilla, The Big Lebowski and so much more. Below, check out a nice, chunk of work from the Crazy 4 Cult 2014 show at Gallery 1988.
Crazy 4 Cult 2014 opens from 7-10 PM at 7308 Melrose Ave, Los Angeles CA on December 12. It'll remain on display through December 28. All work that's not sold out will go online in the afternoon, December 13, at www.gallery1988.com.
Below is a small sample of work from the show. Mouse over each for the artist name and property.
Crazy 4 Cult 2014 preview images
Gallery1988 will bring it's most celebrated show, Crazy 4 Cult, BACK TO LOS ANGELES, after two years in New York. The 8th annual art show is the spark that ignited dozens of galleries, and a genre, as the first exhibition to solely celebrate cult films with 100 artists participating. It's also the subject of two internationally released books from Titan Publishing, while amazing cult filmmakers like Kevin Smith, Edgar Wright, Frank Darabont, Seth Rogen, Jason Reitman and Richard Kelly all have pieces in their collections from C4C.
This newest installment, which opens THIS FRIDAY NIGHT, December 12th, will continue the tradition of cult awesomeness. Familiar names, and brand new ones, have created beautiful pieces paying homage to classic films and filmmakers. The opening reception, with many of the artists in attendance, will run from 7-10 PM at 7308 Melrose Ave. We advise getting there early, as we expect a crowd. All of the artwork will be online, and available for purchase, on our website, Saturday afternoon PT.