BBC Theme Park Coming In 2020; 'Doctor Who' And 'Sherlock' Attractions Likely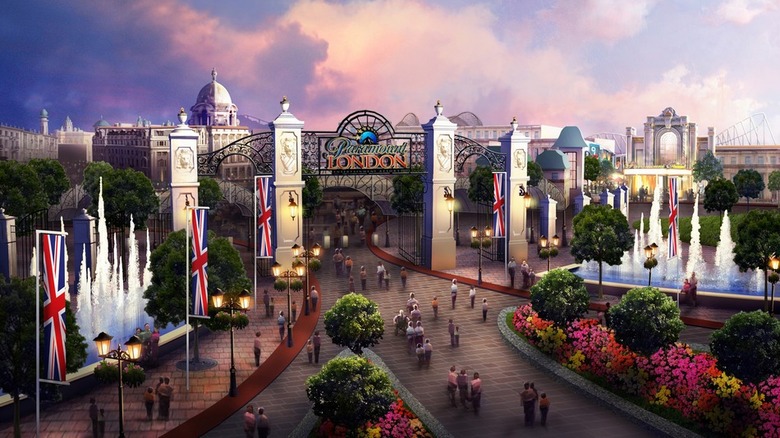 Whovians rejoice: A BBC theme park is coming to the U.K. Attractions based on Doctor Who, Top Gear, and Sherlock are thought likely, though they haven't yet been confirmed. A Doctor Who ride is not as novel an idea as you might think — Disney considered bringing the sci-fi property to Tomorrowland back in the '80s.
Since the new park is backed by Paramount Pictures, it's also expected to feature various Paramount franchises — possibly including Star Trek and Transformers. More on the planned BBC theme park after the jump.
The Telegraph reported on the £2 billion ($3.14 billion) deal between BBC Worldwide and Paramount Pictures. The London Paramount Entertainment Resort will be located in less than an hour's drive outside London in Kent, with a monorail connecting it to the nearby Ebbsfleet International railway station.
The opening is planned for 2020, and the companies hope to attract 15 million visitors per year. To accommodate all those guests, a 5,000-room hotel is also being built, along with a water park, theaters, music venues, and event spaces.
The theme park will feature rides based on Paramount franchises and BBC shows. The Telegraph says Doctor Who is "all but certain" to be a main attraction. Merlin, Top Gear, Sherlock, and the children's series In the Night Garden are likely to feature prominently as well.
On the Paramount side, the studio counts Star Trek, Transformers, and Mission: Impossible among its marquees properties. Although BBC Worldwide won't confirm any brands at this point, early renderings hint at Star Trek and Mission: Impossible attractions.
Interestingly, this isn't the first time a Doctor Who theme park attraction has been considered. Inside the Magic reports that in the 1980s, Disney's then-CEO Michael Eisner wanted to put Doctor Who inside Tomorrowland. "At that point, the Doctor Who franchise hadn't been active and Eisner was looking for something to get people excited about Tomorrowland," recalls Disney historian Jim Korkis.
The Imagineers' ideas included a TARDIS which would lead into a warehouse — because the TARDIS is supposed to be bigger on the inside — and then a Doctor Who-themed dark ride. "Eisner also intended to make a Doctor Who movie and at the opening of the attraction he was going to announce who was going to be playing Doctor Who in that," added Korkis.
Ultimately, however, those plans never came together. Instead, Disney formed a partnership with George Lucas to bring Star Wars to Tomorrowland. The result was Star Tours, which opened in 1987.