'Fargo' Season 2 Adds Kirsten Dunst And Breaking Bad's Jesse Plemons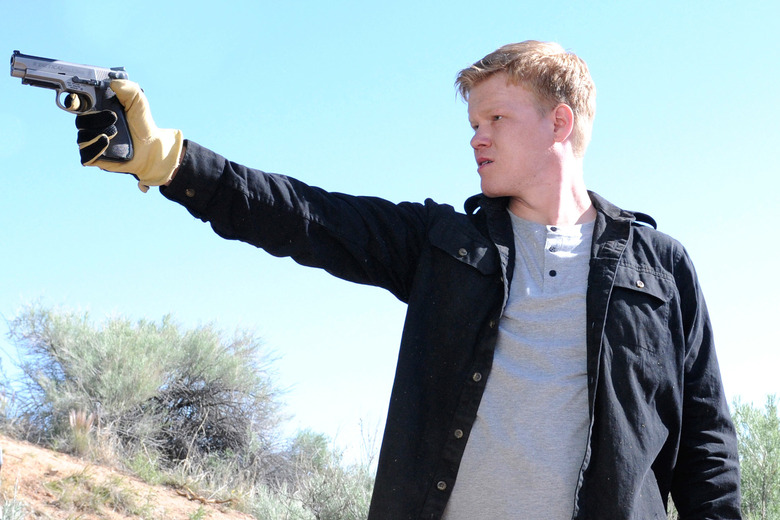 Kirsten Dunst and Jesse Plemons are bundling up and heading up north. The two actors have just joined the cast of Fargo Season 2, Noah Hawley's FX anthology drama based on Joel and Ethan Coen's 1996 film. More details on the Fargo season 2 Jesse Plemons and Kirsten Dunst casting after the jump. EW reports Dunst will play Peggy Blomquist, "a small town beautician with big city dreams who is trying to figure out who she really is and what she really wants as she struggles with traditional societal expectations." Plemons is Peggy's husband Ed, "a butcher's assistant, who wants to be supportive of his wife's self-discovery, even if he doesn't quite understand it."
Season 2 of Fargo is set in Sioux Falls, South Dakota and Luverne, Minnesota in 1979, decades before the events of Season 1. Major characters include Lou Solverson, a 33-year-old Vietnam vet turned police officer; his wife Betsy; their 4-year-old daughter Molly; and Lou's fellow officer Ben Schmidt.
All four of those roles remain to be cast. Lou and Molly were played by Keith Carradine and Allison Tolman, respectively, in Season 1, but they're much too old to reprise their characters for Season 2. Meanwhile, the rest of the cast is coming together quickly. Both Dunst and Plemons will be series regulars. The pair join Jeffrey Donovan, Rachel Keller, and possibly Nick Offerman.
Fargo will be Dunst's first-ever regular television series gig, though she's done the occasional small-screen guest stint. Dunst recently wrapped Jeff Nichols' Midnight Special. Her other notable movie roles include Melancholia, The Virgin Suicides, and Sam Raimi's Spider-Man trilogy.
Plemons, on the other hand, has plenty of TV experience thanks to Friday Night Lights and Breaking Bad. On the big-screen side, he's appeared in Battleship, The Master, and The Homesman. He'll be seen next year in the Lance Armstrong drama Icon and the Whitey Bulger biopic Black Mass.
Fargo Season 2 is slated to debut next fall with ten episodes. The first season of the anthology drama was a big success, earning three Emmys (including Best Miniseries) and another 11 nominations.