New 'Hot Tub Time Machine 2' Trailer And Poster: Time Travel Gets Violated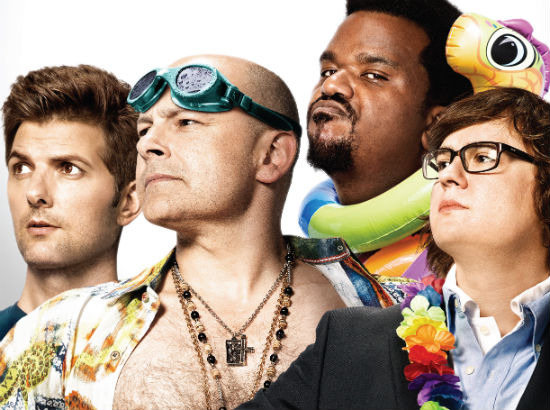 Were you too scared to click on the red-band Hot Tub Time Machine 2 trailer from July? Well, a green band trailer is now here and you can finally see what's in store for the good friends who find a time machine.
This time around, the characters played by Craig Robinson, Clark Duke and Rob Corddry misuse their amazing toy and decide to go back into the past to fix the problems they create. They mistakenly end up in the future, though, alongside the son of the character played by John Cusack in the first film (Cusack isn't back here), played by Adam Scott. Now they have to worry not only about the past, but the present, which is also the past in the future. Then it gets even crazier than that.
Hot Tub Time Machine 2 opens February 20 and you can watch the new trailer and see the new poster below.
Trailer via Paramount.
Hot Tub Time Machine 2 trailer
And here's the new poster: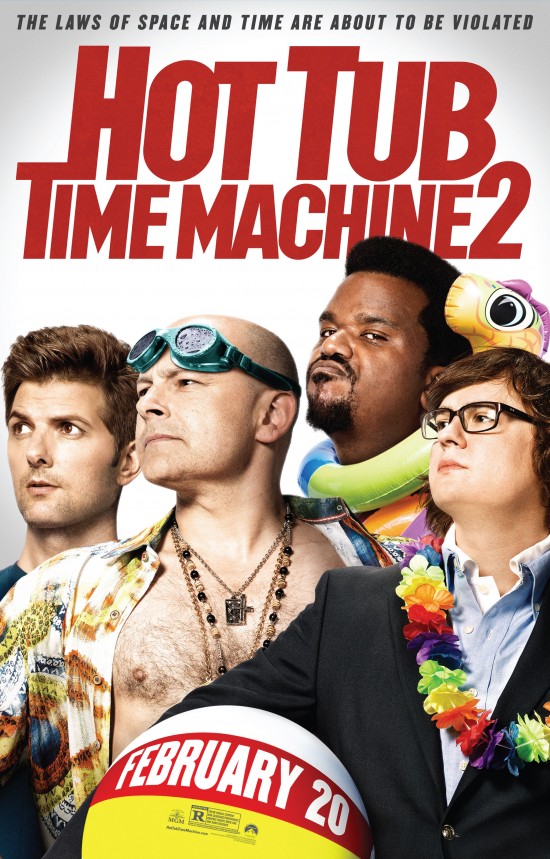 The first movie was definitely funny and simple, but I love that writer Josh Heald and director Steve Pink have apparently gone totally out of their minds with this one. This trailer alone shows the future, the present, the past, and the way, way back in the past. If Hot Tub Time Machine 2 is just 90 minutes of these characters haphazardly traveling through time and totally screwing up the entire world? I'm all for it.
Chevy Chase will be back as the hot tub maintenance man, you saw Gillian Jacobs as the female lead and you can be sure there are a lot of other surprises too.
Here's the official plot description of Hot Tub Time Machine 2:
In the sequel, when Lou (Corddry) finds himself in trouble, Nick (Robinson) and Jacob (Duke) fire up the hot tub time machine in an attempt to get back to the past. But they inadvertently land in the future. Now they have to alter the future in order to save the past... which is really the present.