'Inside Out' Trailer: Pixar Turns Emotions Into Characters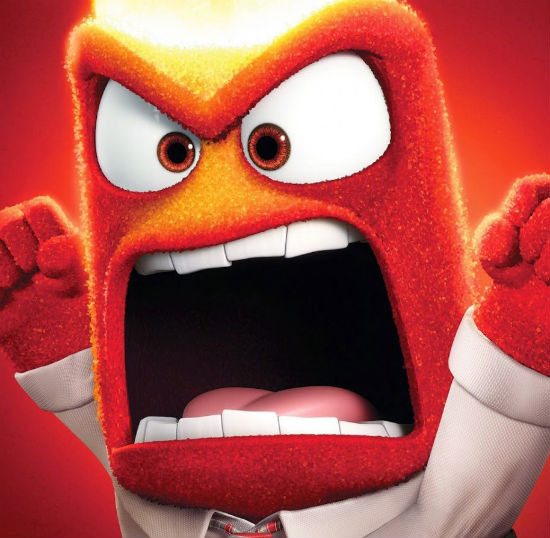 The first trailer for Pixar's summer 2015 release, Inside Out, was really more a reminder of the film's existence. "Hey, remember us? I know we don't have a movie in 2014, but we've done really awesome work in the past, and next year we've got something special for you."
Now there's a second look at the Pete Docter-directed film. This one is almost more of a tease because it only touches upon the main characters and doesn't mention the story. Instead, it focus on the concept – that the emotions in your head are characters. But it's two minutes of funny, beautiful footage from the movie. With seven months until release, that'll do.
Check out the new Inside Out trailer below.
The second Inside Out trailer is in HD on iTunes. Here's an embed:
This is basically a scene Disney has been showing at various events since D23 in August 2013. The main thing to realize here is that the girl is only running on three emotions: Fear, Anger and Disgust. Joy and Sadness have gone missing in her mind and their adventure is the main plot of the movie.
So, in a way, this trailer is the opposite of the movie. It's a result of the movie actually happening. How would a young girl act if she was only being driven by fear, anger and disgust? Her internal growth – the journey of joy and sadness – is the point of Inside Out.
Here's the official description of Inside Out, which opens June 19. What did you think of the trailer?
Growing up can be a bumpy road, and it's no exception for Riley, who is uprooted from her Midwest life when her father starts a new job in San Francisco. Like all of us, Riley is guided by her emotions – Joy (Amy Poehler), Fear (Bill Hader), Anger (Lewis Black), Disgust (Mindy Kaling) and Sadness (Phyllis Smith). The emotions live in Headquarters, the control center inside Riley's mind, where they help advise her through everyday life. As Riley and her emotions struggle to adjust to a new life in San Francisco, turmoil ensues in Headquarters. Although Joy, Riley's main and most important emotion, tries to keep things positive, the emotions conflict on how best to navigate a new city, house and school.