Sony Leak Reveals Studio Considering Lord/Miller Spider-Man Comedy, Marvel Crossover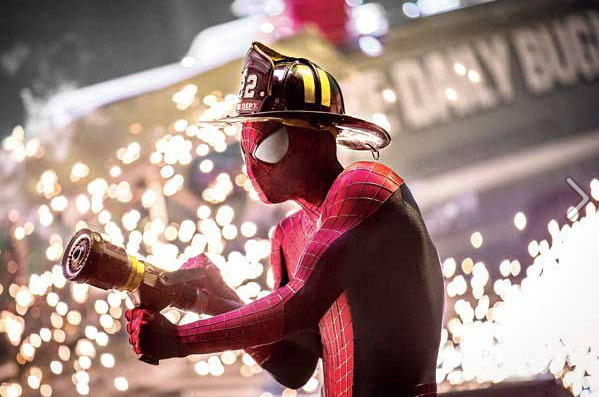 It's no secret that Sony has been struggling with its Spider-Man franchise. Anyone can see the Amazing Spider-Man movies haven't gained much traction with fans, and plans for Venom, Sinister Six, and a female-led movie have looked more like desperate attempts at reinvention than natural progressions of a healthy franchise.
But there's even more where that came from, apparently. In its attempts to rejuvenate the brand, Sony is also developing an animated Spider-Man comedy from Phil Lord and Chris Miller. Moreover, at various points, it's also considered bringing back Sam Raimi or teaming up with Marvel Studios. Hit the jump for more on the Spider-Man animated comedy, the scrapped Marvel crossover, and more. 
The new information comes to us via the massive email hack Sony suffered in late November. As reported by the Wall Street Journal, messages leaked by hackers revealed conversations between execs at Sony and other studios about the future of Spidey.
As it turns out, those rumors about Sony possibly returning or lending Spider-Man to Marvel weren't that far off. In one email, Sony's motion picture chief Amy Pascal says Marvel Studios wanted to include Spider-Man in Captain America: Civil War. In another, Sony Pictures president Doug Belgrad discusses the potential for a new Spider-Man trilogy produced by Marvel, with creative control remaining with Sony.
Although Spider-Man is one of Marvel Comics' most iconic heroes, Marvel licensed Spider-Man rights to Sony years ago. Fans have been pushing for Sony to return those rights to Marvel in recent months — especially in light of Marvel's plans to adapt the Civil War storyline from the comics, which features Spider-Man in a prominent role.
However, the Wall Street Journal also reports the Sony / Marvel talks eventually fell apart, so don't count on a Spidey / Avengers crossover in the near future. Instead, their sources say Sony is plowing ahead with other attempts to rejuvenate the franchise. Among other things, the studio has tried to bring back Raimi (who directed the original Spider-Man movies) to return as a director or a producer.
But the most interesting tidbit is that Sony is considering an animated Spider-Man comedy produced by Lord and Miller. The duo have revealed a knack for turning bad-on-paper ideas into box office gold, and they already have a relationship with Sony thanks to their work on Cloudy With a Chance of Meatballs, 21 Jump Street, and 22 Jump Street. If nothing else, such a project would bring a lot of buzz to Sony's Spider-Man franchise.
That project and others, including the previously announced Sinister Six, Venom, and unnamed female character spinoffs, will be discussed at a summit for executives in January.