'The Little Prince' Trailer: A New Film Does Justice To An Old Favorite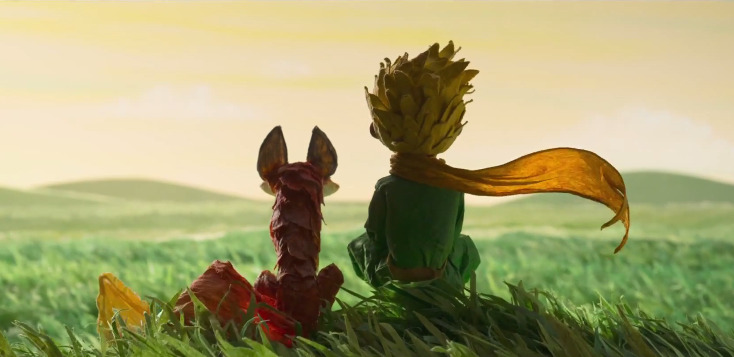 Adapting a popular property is always a dicey prospect, and Antoine de Saint-Exupéry's The Little Prince is one of the most beloved children's classics of all time. Director Mark Osborne has a lot to live up to with his new film adaptation, and whatever he's come up with is bound to come under intense scrutiny from fans of all ages.
So it's with a great sigh of relief and (not gonna lie) a few nostalgic tears stinging our eyes that we can tell you the first The Little Prince trailer looks freaking fantastic — sweet, inventive, and almost as lyrical as the book itself. But don't take our word for it. Hit the jump to watch The Little Prince trailer. 
Technically this Little Prince trailer is a Le Petit Prince trailer, since it's all in French. But it's not that hard to follow, especially if you're already familiar with the story. Plus, the soundtrack is in English — it's Lily Allen's cover of "Somewhere Only We Know" — and the gorgeous animation speaks for itself.
Here's the English translation of the French dialogue via Vulture:
Old man: Oh, oh! I'm here! Up here! [He waves.] Good evening!
Little girl: [Reading] Once upon a time, a little prince who needed a friend?
Old man: I've flown almost everywhere in the world, until something miraculous happened.
Little Prince: Please, draw me a sheep.
Old man: I've always wanted to find someone to share my story with, but I think this world has become too grown-up ... It's only the beginning of the story!
While we don't get to hear them here, the English-language voice cast for The Little Prince seems very solid. Mackenzie Foy plays The Little Girl, Rachel McAdams is The Mother, Jeff Bridges is The Aviator, and Riley Osborne is The Little Prince himself. Also starring are Marion Cotillard, Benicio Del Toro, Paul Giamatti, Ricky Gervais, Albert Brooks, and Bud Cort.
The Little Prince is slated for release sometime next year in the U.S. In France, it arrives October 7, 2015.