See The 12-Year Making Of 'Boyhood' Compressed Into 10 Minutes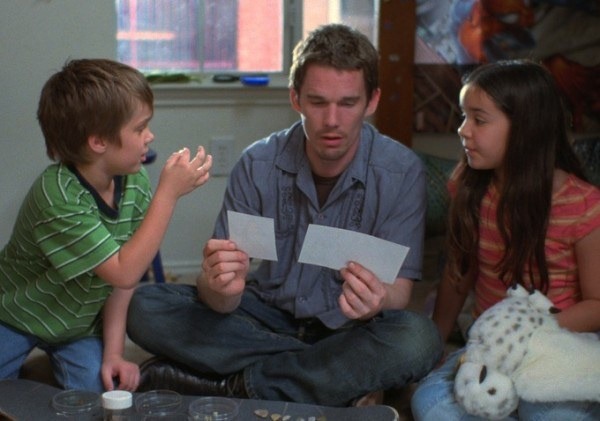 2014 has been the year of Boyhood, Richard Linklater's 12-years in the making chronicle of a Texas family. The film debuted to great praise at Sundance back in January, and twelve months later it is causing a stir as critics groups in Boston and Los Angeles hand it several awards. (Including a well-deserved Best Actress win for Patricia Arquette from the Los Angeles Film Critics Association.) The film hits digital HD today, and will be on DVD and Blu in January. To help promote that digital release, IFC has offered up a great ten-minute video that looks at the twelve-year process of creating the movie.
The best part about this feature is seeing two of the film's central figures, Ellar Coltrane and Lorelei Linkalter, as young children behind the scenes, where they display even more personality than their characters got to show on-screen at that age.
This video is from Hulu, which means it is likely region-locked to the US. We'll update with a more widely-viewable embed when one becomes available.
Filmed over 12 years with the same cast, Richard Linklater's BOYHOOD is a feature-length film about growing up as seen through the eyes of a boy named Mason (played by Ellar Coltrane), who literally grows up on screen before our eyes. Starring Ethan Hawke and Patricia Arquette as Mason's parents and Lorelei Linklater as his sister Samantha, BOYHOOD charts the rocky terrain of childhood, parenting and growing up. Snapshots of adolescence from road trips and family dinners to birthdays and graduations – and all the moments in between – are set to a soundtrack spanning the years with music from Coldplay, Paul McCartney and Arcade Fire.