'Girls' Season 4 Trailer: "The Plan Is... There Is No Plan"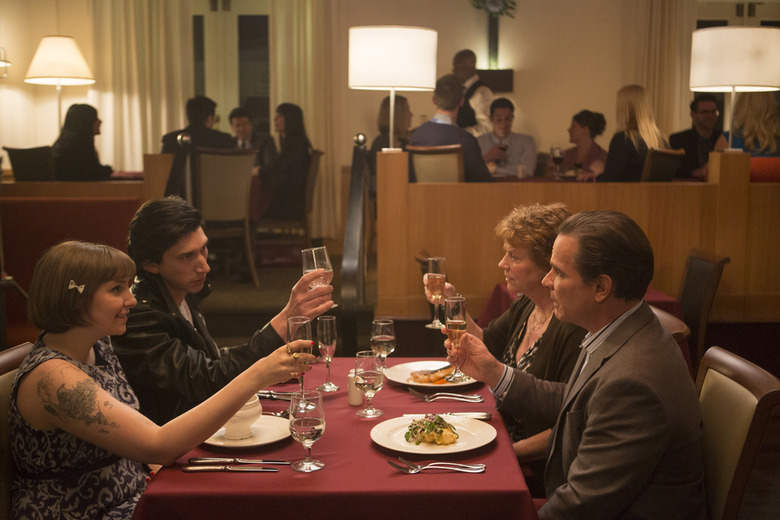 "The plan is... there is no plan." That's Adam's approach for dealing with Hannah's move to Iowa in the latest Girls Season 4 trailer, but really it could be a tagline for the whole damn show. Though to be fair, even when these girls (and boys) do make plans, they have a way of going awry.
Case in point: Marnie's decision to devote herself with music is going south as her partner proves less than committed, while Hannah's choice to move to Iowa is throwing all of her relationships into disarray. Watch the new Girls Season 4 trailer after the jump.
HBO debuted the latest Girls Season 4 trailer.
Once again, the music in the trailer is "I Believe (Get Over Yourself)" by Nico Vega. Seems like an appropriate choice of song for these aimless yet hopeful guys and gals.
There are a few more hints about the new season here. There's the alarming implication that Adam (Adam Driver) might strike up something with Jessa (Jemima Kirke). Like Caroline (Gaby Hoffmann) says, "He's really at his best when he's nurturing the poor, the lost, the profoundly damaged" — and Jessa fits that description much better than Hannah does these days.
Jessa, meanwhile, declares that "the heart wants what the heart wants." As Hannah points out, though, she may want to think twice about the source of that particular quotation. And it looks like Shoshanna (Zosia Mamet) is having some regrets about her breakup with Ray (Alex Karpovsky), especially since her career isn't going so well.
Sadly we don't get much of a look at the amazing lineup of guest stars HBO has lined up, including Ana Gasteyer, Zachary Quinto, Gillian Jacobs, Jake Lacy, Spike Jonze, Maude Apatow, Natasha Lyonne, and Marc Maron. But there's time to check in with all of them later.
Girls Season 4 premieres Sunday, January 11 at 9PM.