'Avengers: Age Of Ultron' Website Launches With Propulsive Score Sample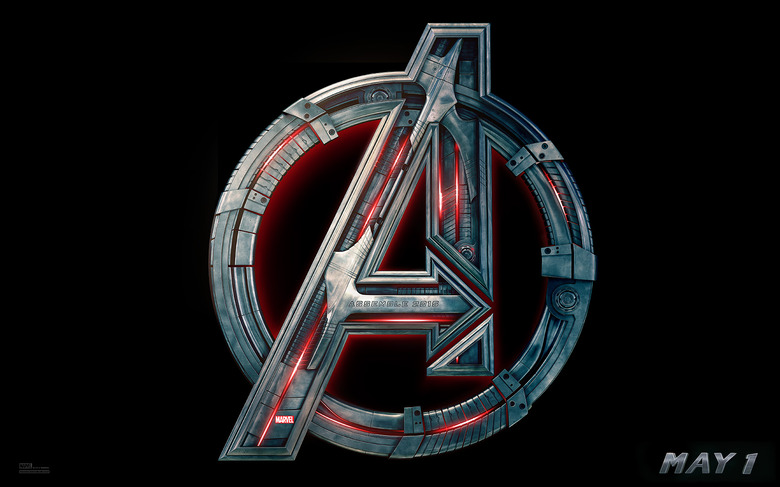 That image above is the new(ish) update for the Avengers: Age of Ultron logo, which comes from the film's just-launched official site. At this point there's not a lot to see at the new portal, but there is something to hear. The new Age of Ultron website is backed by a looped track of music that provides a great indicator of the tone of the film — there's a mechanized underpinning to the cue, which starts with a slow, moody pulse before opening up to swells of synthesizers and insistent strings. 
Here's all the text from the Age of Ultron website; head there to hear the music. The song isn't the reworked  'I've Got no Strings,' either. There's no download of the track yet, but enterprising readers should be able to figure out how to pull the source song pretty easily.
When Tony Stark tries to jumpstart a dormant peacekeeping program, things go awry and Earth's Mightiest Heroes, including Iron Man, Captain America, Thor, The Incredible Hulk, Black Widow and Hawkeye, are put to the ultimate test as the fate of the planet hangs in the balance. As the villainous Ultron emerges, it is up to the Avengers to stop him from enacting his terrible plans, and soon uneasy alliances and unexpected action pave the way for an epic and unique global adventure.
Marvel's "Avengers: Age of Ultron" stars Robert Downey Jr., who returns as Iron Man, along with Chris Evans as Captain America, Chris Hemsworth as Thor and Mark Ruffalo as The Hulk. Together with Scarlett Johansson as Black Widow and Jeremy Renner as Hawkeye, and with the additional support of Samuel L. Jackson as Nick Fury and Cobie Smulders as Agent Maria Hill, the team must reassemble to defeat James Spader as Ultron, a terrifying technological villain hell-bent on human extinction. Along the way, they confront two mysterious and powerful newcomers, Wanda Maximoff, played by Elizabeth Olsen, and Pietro Maximoff, played by Aaron Taylor-Johnson, and meet an old friend in a new form when Paul Bettany becomes Vision. Written and directed by Joss Whedon and produced by Kevin Feige, Marvel's "Avengers: Age of Ultron" is based on the ever-popular Marvel comic book series "The Avengers," first published in 1963. Get set for an action-packed thrill ride when The Avengers return in Marvel's "Avengers: Age of Ultron" on May 1, 2015.