Japan's Toho Plans New 'Godzilla'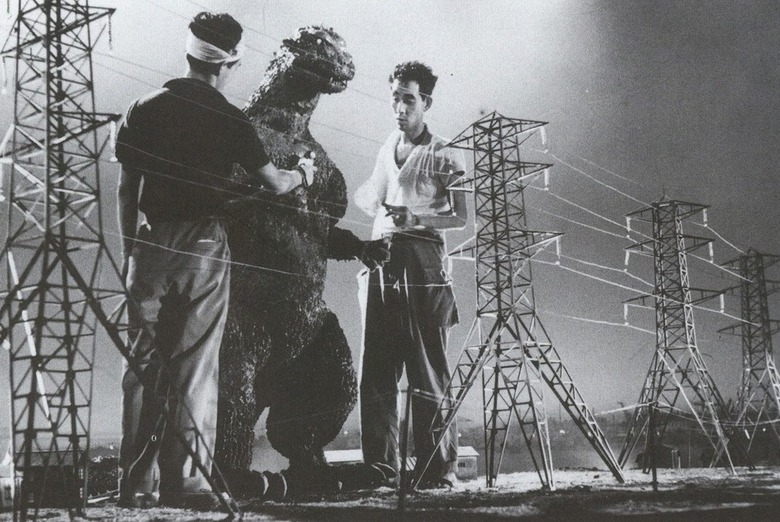 Following the success of Legendary's Godzilla reboot, the company behind the original Godzilla is getting back in the game. Japan's Toho has announced its own Godzilla movie to open in 2016, two years ahead of Legendary's Godzilla reboot sequel. Hit the jump for more details on the new Toho Godzilla movie. 
THR and Empire reported on the announcement from Toho. "The time has come for Japan to make a film that will not lose to Hollywood," said Toho producer Taichi Ueda. Another Toho staffer added, "This is very good timing after the success of the American version this year: if not now, then when? The licensing contract we have with Legendary places no restrictions on us making domestic versions."
Legendary's Godzilla was a hit around the globe, taking in $524 million over its run. In Godzilla's native Japan, Godzilla opened at #1 at the box office. A sequel has already been dated for summer 2018, with director Gareth Edwards set to return.
Toho's new Godzilla will be its 29th overall and its first since 2004's Godzilla: Final Wars. That one marked the 50th anniversary of the original Godzilla, released by Toho in 1954. By the Guinness World Records' calculations, Toho's Godzilla is the longest-running franchise in movie history.
No director or cast has been set for Toho's next Godzilla, but that should change soon as production is slated to begin in summer 2015. The project is being developed with a global audience in mind. Toho admits it can't compete with the $200 million budgets of a Hollywood blockbuster, but hopes advances in CG will help make up for it.
The 29th film is one of several plans in place for the iconic monster. Toho has also formed a Godzilla Strategic Conference consisting of studio executives and directors who'll look for ways to expand the Godzilla brand. They've already decided to erect a statue in Shinjuku. A rebooted Godzilla film franchise seems likely if the next installment does well.