The 13 Best Movie Characters Of 2014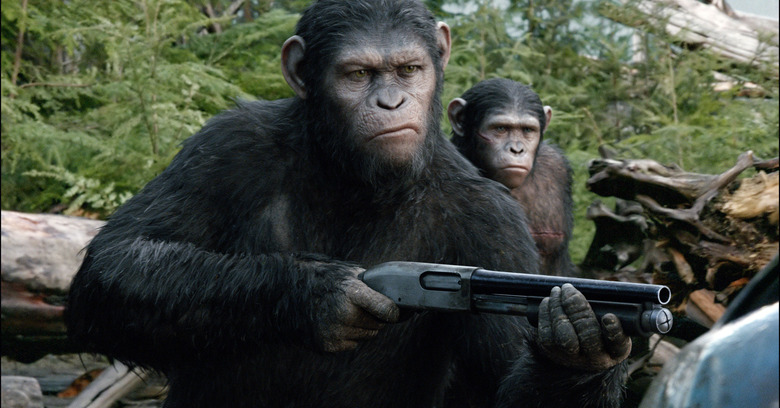 Creating a truly great character is no easy task. Everything has to come together, from the script to the costuming to the acting. But when they do, the result feels like more than the sum of its parts. In a matter of hours or even minutes, great characters manage to feel as real and vivid as anyone we've met in real life.
In 2014 we met quite a few such characters in arthouse oddities and studio blockbusters alike, ranging from heroes to villains, comic relief sidekicks to horrifying bogeymen. The only thing all of our favorite characters of 2014 have in common is that days or weeks or months after we first saw them, we haven't been able to get them out of our minds.
Read our list of the best movie characters of 2014, ordered by release date, after the jump.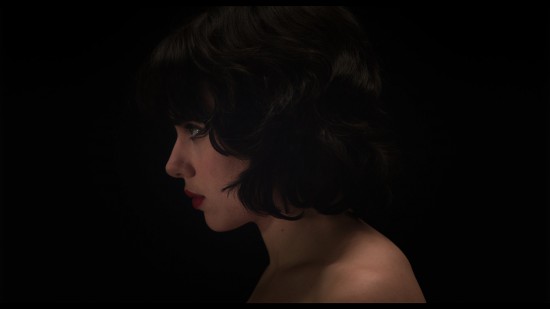 Unnamed lead (Scarlett Johansson) in Under the Skin
The not-quite-human protagonist of Under the Skin is blank by design. We don't know her history and we don't know her future. If she has a name, we never learn what it is. All of this should make her very boring, but instead that emptiness makes her a fascinating mirror. Through her, we're able to rediscover humanity through fresh eyes.
At first, that means seeing humans — men, specifically — as fragile prey who are naive enough to believe they're the predators. But as she becomes more curious and begins to open herself up to the experience of being human, we come to truly understand the beauty and horror of our race.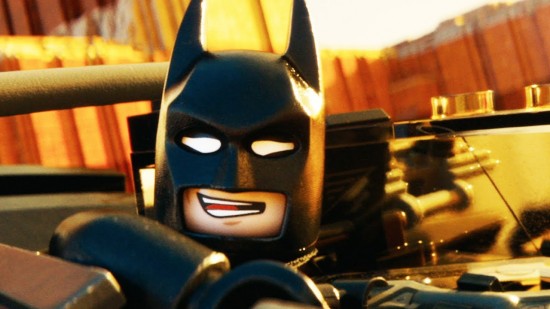 Lego Batman (Will Arnett) in The Lego Movie
Warner Bros. might have a "no jokes" policy for their regular DC movies, but thank God it didn't apply to portrayals of DC characters in Warner Bros.' other franchises. Will Arnett's Lego Batman was one of the funniest characters of the year, and arguably one of the best Batmen in recent memory.
The genius of Lego Batman is that he doesn't really contradict the dark, gritty interpretation of Batman that's currently in vogue. He just tilts it ever so slightly to the side. If the Christopher Nolan Batman is how Batman sees himself, Lego Batman is how Batman looks to outsiders who don't have on grime-covered glasses. The brooding anger, the familial angst, the privileged arrogance — it's all there, but it's all much harder to take seriously when the Caped Crusader is made of plastic bricks and singing lines like "darkness... no parents... super rich... kind of makes it better."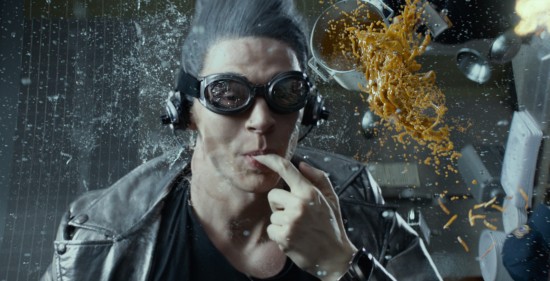 Quicksilver (Evan Peters) in X-Men: Days of Future Past
In a very crowded field of mutants, some of whom were played by Oscar-winning A-listers, the one that stood out was Quicksilver. While he only netted a few minutes of screentime, he made the absolute most of every second — appropriately enough for a character who moves so fast, he can race around the room in a blink of an eye and still have time to set up some pranks.
Sure, his club-kid costume looked a bit goofy, but he won us over with his sardonic wit and live-wire energy. And he proved to be more useful than mutants with ten times more training. Your move, Marvel.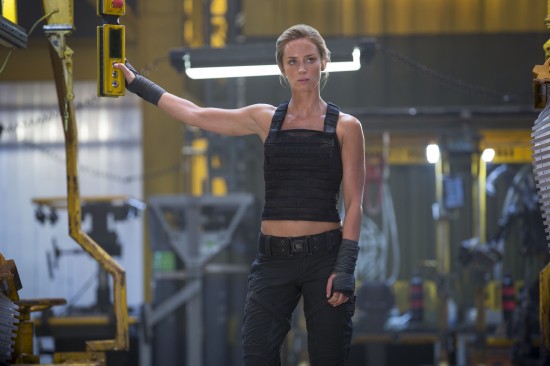 Rita Vrataski (Emily Blunt) in Edge of Tomorrow
It's doubtful that being lovable is high on Rita Vrataski's list of priorities, but we defy you not to fall in love with her anyway. The "Angel of Verdun" was one of the most memorable heroes in a year positively jam-packed with superpowered, Spandex-clad beings.
It's immediately clear that Rita is a tough, no-nonsense type, and that impression bears out for the rest of the movie. But as we (and protagonist William Cage) get to know her better, we also come to recognize her humor, her vulnerability, and her warmth. There's a reason Emily Blunt ranks so high on fantasy-casting wishlists for Captain Marvel.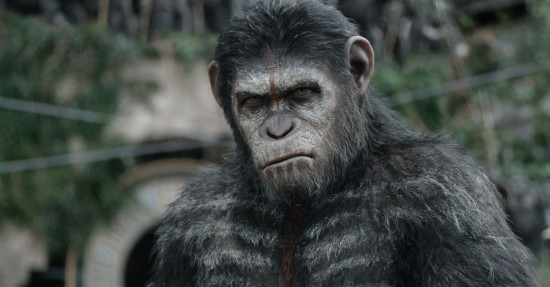 Caesar (Andy Serkis) in Dawn of the Planet of the Apes
You'd think as humans, our natural instinct would be to root for humans to dominate in any given apocalypse. But we found ourselves feeling a hell of a lot more conflicted in Dawn of the Planet of the Apes, and it was all thanks to Caesar. He's traded his naivete from the first film for hard-earned wisdom, but he's still recognizably, movingly himself.
Caesar was the film's most richly drawn character. In him, we got a sharp portrait of an uneasy leader in wartime. Caesar is a loving father who can't keep his son from going down a dark path, an intelligent leader who's nevertheless blindsided when he puts his trust in the wrong places, and a fierce warrior who never wanted to go to war in the first place.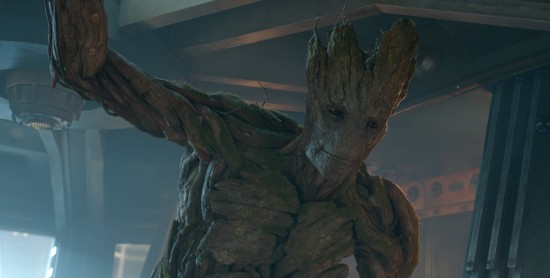 Groot (Vin Diesel) in Guardians of the Galaxy
Groot only has three words in his vocabulary, but man, does he make the most of them. He's ferocious enough to fend off a veritable army of hardened criminals, but he seems more comfortable as a gentle giant doling out flowers to cute little girls or rocking out to the Jackson Five.
Groot proved to be the heart and soul of the Guardians. His favorite three words — "I am Groot" — took on more meaning and depth as we got to know him better, and when he finally mixes up that catchphrase in a climactic moment, we have to admit, we teared up a bit.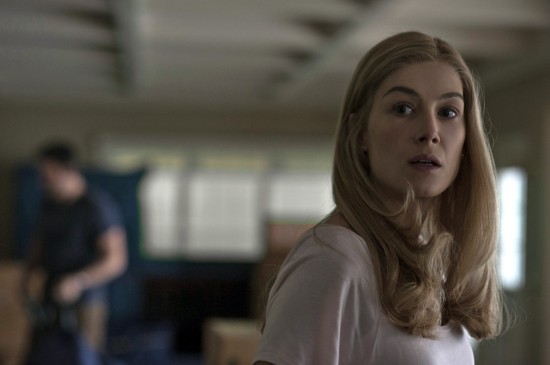 Amy Dunne (Rosamund Pike) in Gone Girl
At first blush, Amy Dunne looked familiar enough: the poor, innocent victim of a vicious criminal. Then we got to know her. And then we got to know her some more. And as the layers fell away, what emerged was one of the most confounding characters in recent memory.
We sympathized with, admired, and hated Amy in turn, and through it all remained bewitched by this brilliant, beautiful woman. Simultaneously a misogynist's wet dream and a feminist's revenge fantasy, Amy got us all talking about men, women, and the stifling expectations put on both.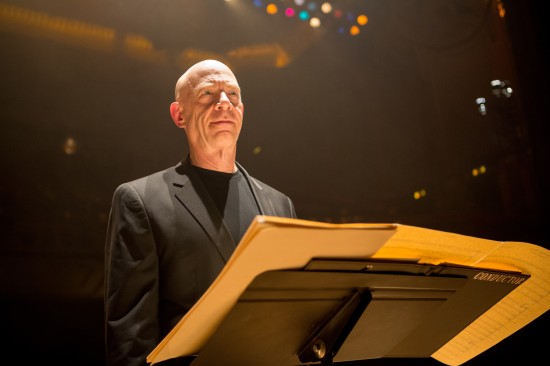 Fletcher (J.K. Simmons) in Whiplash
Hollywood is full of cranky old bastards that are really big old softies at heart. Fletcher isn't one of those. He's a genuinely irredeemable a**hole who's unpleasant at best and downright dangerous at worst. He'll scream homophobic slurs, throw heavy equipment at his students' heads, and use personal information to manipulate his charges — all, he claims, in the service of Great Art.
With his oft-repeated mantra that "There are no two words in the English language more harmful than 'good job,'" Fletcher becomes every instructor, coach, or parent we've ever had who pushed us beyond our own expectations. With his abusive tirades and his perpetually throbbing veins, he raises provocative questions of how far is too far in the pursuit of excellence.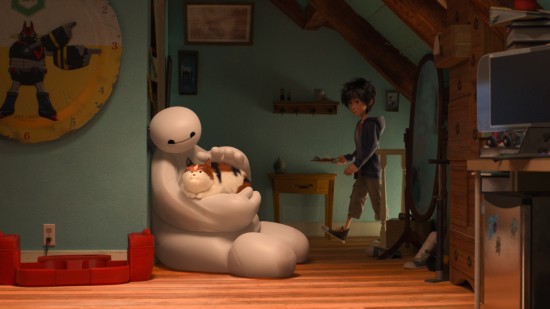 Baymax (Scott Adsit) in Big Hero 6
With his "non-threatening huggable design" and his single-minded devotion to Hiro, Baymax may just have been the single most lovable character of 2014. As a monument to Tadashi's enduring love for his brother, Baymax provided much of the heart of Big Hero 6. And as a simple-minded creature who struggles to master the fist bump and who calls cats "hairy babies," he also provided much of the laughs.
What made Baymax truly unique as a comic book character, though, was his emphasis on healing over hurting. Even superheroes who aren't particularly angry or angst tend to prove their worth by beating baddies into a pulp. In contrast, Baymax's defining characteristic was his determination to take care of others. A scene in which Baymax attacks the villain might have been the triumphant climax of another superhero film; in Big Hero 6, it was the heartbreaking low point.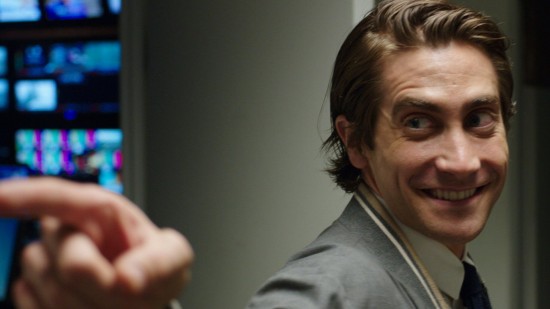 Lou Bloom (Jake Gyllenhaal) in Nightcrawler
Lou Bloom is a creature of such naked, cold-blooded ambition that he almost doesn't seem human. In fact, he looks almost almost lizard-like with his unnerving stillness and wide, unblinking eyes. But if we couldn't recognize a bit of ourselves in him, he wouldn't be quite so unsettling.
Lou is the perfect capitalist machine. He speaks in business seminar platitudes, approaches every situation with cold-blooded pragmatism, refuses to take no for an answer, and does whatever it takes to get what he knows he deserves — whether that means busting his ass to get the right shot, sabotaging his competitors, or blackmailing his boss. Even as we're disgusted by his ruthless machinations, we can't help but be a little awed, too.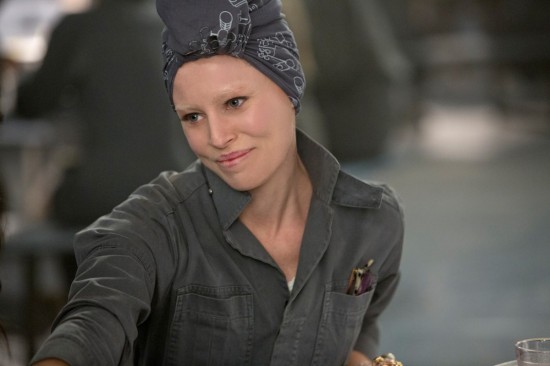 Effie Trinket (Elizabeth Banks) in The Hunger Games: Mockingjay – Part 1
It's not that the Hunger Games series isn't fun, but they're also deathly depressing, and The Hunger Games: Mockingjay – Part 1 was perhaps the series' grimmest entry yet. Thank God, then, for Effie Trinket.
She was a breath of fresh air in an underground bunker, a shiny gold brooch against a drab gray jumpsuit. A trilling drama queen through and through, Effie offered some of the only laughs in the movie. Yet she was allowed to show some steel this time, too, demonstrating a keen pragmatism in PR matters and bolstering Katniss when she falls to pieces. Panem may be pinning their hopes on the Mockingjay, but Effie's the one who stole our hearts.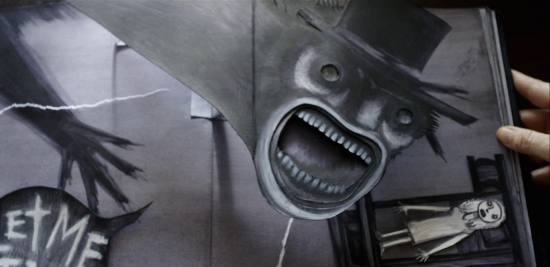 Mister Babadook in The BabadookThe Babadook established itself as an instant classic thanks in a large part to the Babadook himself. With his jerky movements and wide, manic grin, he emerged as one of the scariest horror movie bogeymen in years.
Mister Babadook was a wholly original creation, and yet there was an eerie familiarity to him that made us feel like he'd been haunting our dreams for years. Like all the best monsters, he stands for something more than himself. Mister Babadook himself is fictional (we hope), but the fears he recalls in us are devastatingly real.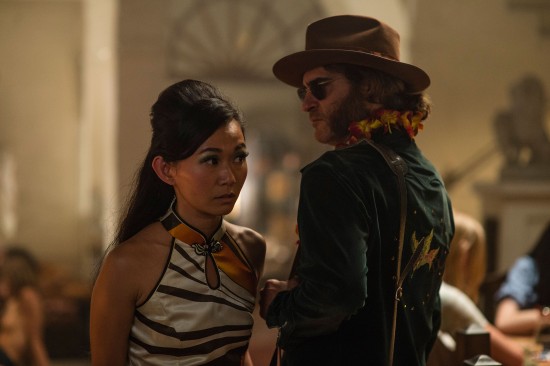 Jade (Hong Chau) in Inherent Vice
Jade makes a hell of an entrance in Inherent Vice, rattling off all of the pussy specials before screwing another chick right in front of Doc. But Jade doesn't really need R-rated action to grab our attention.
Sharp where Doc is hazy, lively where he's laid back, and possibly the only character in the entire movie who seems comfortable in her own skin, Jade dominates every scene she's in. That's no small feat, seeing as there are a dozen other characters competing for our attention and Jade only gets a few minutes of screentime.