'The Search For General Tso' Trailer Explores A Chinese-American Classic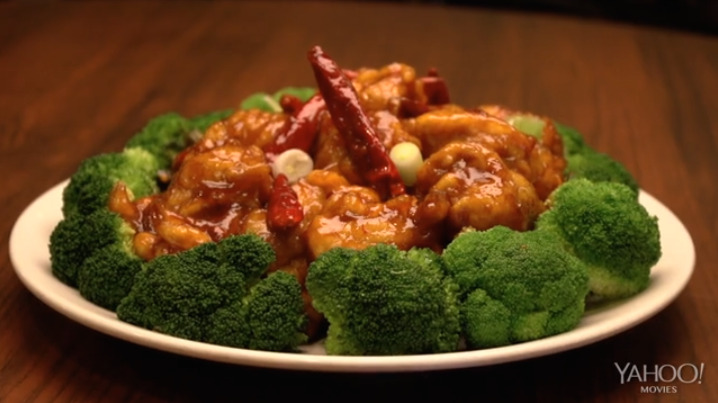 If you've ever looked at a Chinese menu and wondered who the heck General Tso was and why we're eating his chicken, director Ian Cheney finally has an answer for you. And it's not as straightforward as you might expect.
In the new documentary The Search for General Tso, Cheney dives into the melting-pot origins of the Chinese-American restaurant staple, zipping across both countries and coming up with some tasty findings. Watch The Search for General Tso trailer after the jump.
IFC Films debuted the Search for General Tso trailer on YouTube.
Protip: Even if this trailer makes you curious about General Tso's chicken, don't look it up on Wikipedia. That page includes some typical nutritional facts for the dish and they'll make you really sad.
It seems cheesy to say that the history of Chinese cuisine in America is the history of Chinese people in America, but, well, it's true. And a documentary about a beloved dish seems like a fun way to explore what might otherwise come across as a dry historical lecture. Just make sure not to go to this movie hungry.
The Search for General Tso is in Theaters and on VOD January 2, 2015.
This mouthwateringly entertaining film travels the globe to unravel a captivating culinary mystery. General Tso's chicken is a staple of Chinese-American cooking, and a ubiquitous presence on restaurant menus across the country. But just who was General Tso? And how did his chicken become emblematic of an entire national cuisine? Director Ian Cheney (King Corn) journeys from Shanghai to New York to the American Midwest and beyond to uncover the origins of this iconic dish, turning up surprising revelations and a host of humorous characters along the way. Told with the verve of a good detective story, The Search for General Tso is as much about food as it is a tale of the American immigrant experience.