Ben-Hur Female Lead Goes To 'Homeland' Actress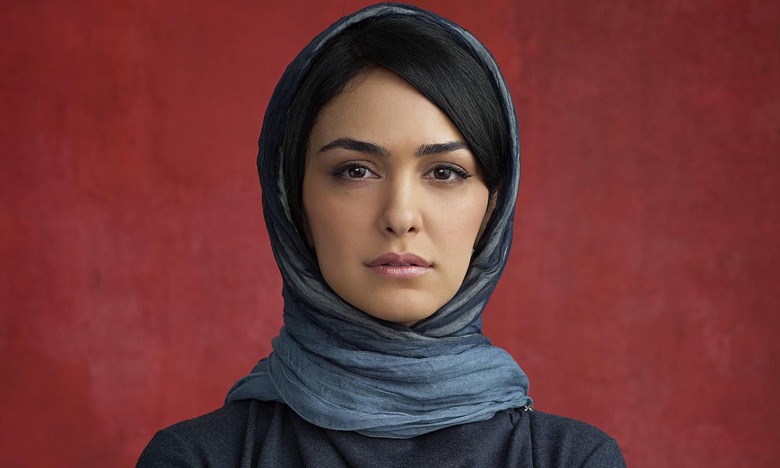 Timur Bekmambetov's Ben-Hur remake has a pretty good cast of guys lined up already, including Toby Kebbell, Pedro Pascal, Morgan Freeman, and Jack Huston in the title role. Now it may finally have found its female lead.Homeland actress Nazanin Boniadi has just received an offer to play Esther, the part Gal Gadot was up for before scheduling conflicts forced her out. Hit the jump for more on the Ben-Hur Nazanin Boniadi casting. 
Deadline reports Boniadi was one of several actresses who did chemistry reads with lead Huston. Sofia Boutella (Kingsman: The Secret Service) was the runner-up. Moran Atias (The Next Three Days) and Natalia Warner (Learning to Breathe) were also in the mix.
While Boniadi has won the part, she still has to go through negotiations. Should a deal close, Boniadi will take over the role played by Israeli actress Haya Harareet in the 1959 classic starring Charlton Heston. Esther is a slave and the love interest of the title character.
Like that earlier film, Bekmambetov's Ben-Hur is an adaptation of Lew Wallace's 1880 novel. It centers around Jewish prince Judah Ben-Hur (Huston), who is sold into slavery after his childhood pal Messala (Kebbell) betrays him. There's also a subplot involving Jesus Christ.
As previously reported, Pascal will play Pontius Pilate, best known as the guy who sentences Jesus to die on the cross. Freeman was cast months ago as Ildarin, a sheik who trains Ben-Hur in the fine art of chariot racing.
Boniadi can currently be seen playing CIA agent Fara Sherazi on Showtime's Homeland. Previously, she appeared in the films The Next Three Days and Iron Man, and had recurring guest roles on How I Met Your Mother and Scandal.
Shooting on Ben-Hur begins early next year in Europe for release on February 26, 2016. Keith Clarke (The Way Back) wrote the script, and John Ridley (12 Years a Slave) did a rewrite.